Luxury Kitchen Showroom in Wickford
Italian and German Kitchen Showroom in Wickford, Essex
Welcome to Alco Kitchens. We are a luxury kitchen showroom in Wickford, Essex, specialising in the design and installation of Italian and German kitchens. With over 20+ years of experience in the kitchen and building industry, we are well-placed to bring ideas to life and create a beautiful new kitchen purposely designed around you and your family. From small apartments to building large kitchen extensions we can take care of all aspects of your project works. In doing so, we deliver the best possible price and service along with our expertise. From our Wickford kitchen showroom, we have designed many beautiful kitchens for Wickford, Brentwood, Ingatestone, Stock, Billericay, Chelmsford, Hornchurch, Rayleigh, Hockley and more. We have also worked on many London-based projects, including for Berkeley homes and Weights Construction.
Our Approach
At Alco Kitchens, we are a friendly, honest team who want to give you a kitchen which is exactly right for you and delivered within the budget you need. We are not salespeople and will never rush or push our clients into making decisions. Instead, we are first and foremost builders and designers, and our priority is ensuring we achieve a personalised, high-quality kitchen design which you will enjoy for many long years ahead. So, whether you require 2 or 10 visits to our Wickford kitchen showroom, we can take as much time and explore as many different options as you need along the journey in line with your needs, taste, lifestyle, and of course, your budget too.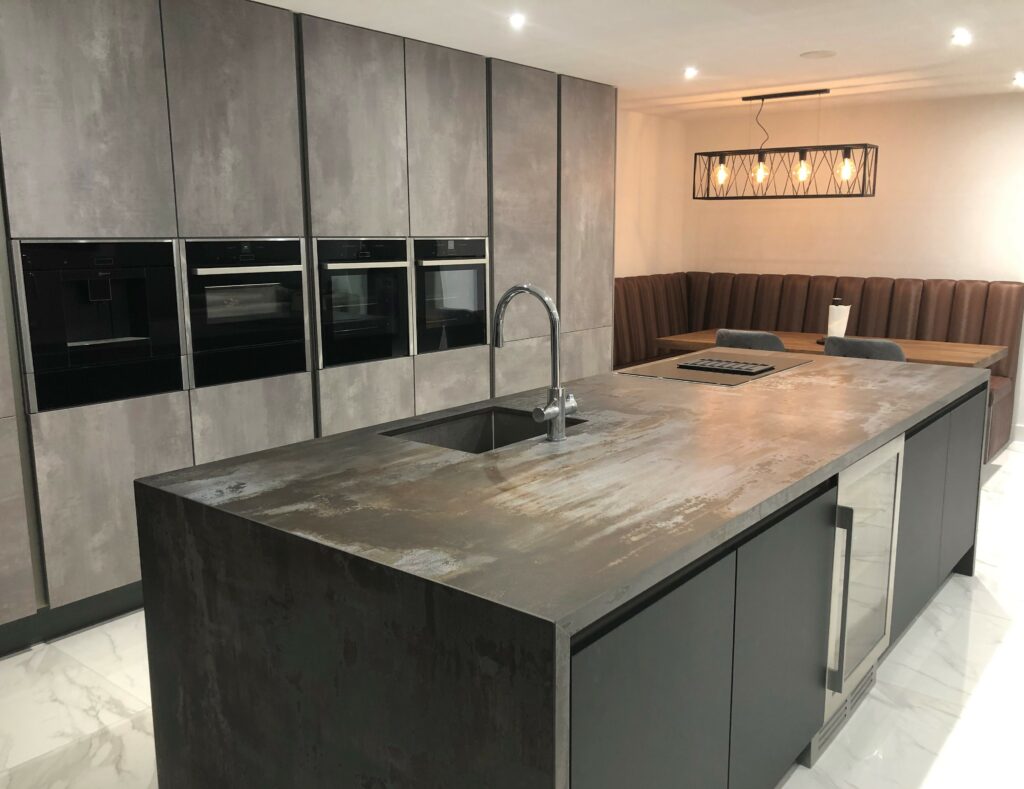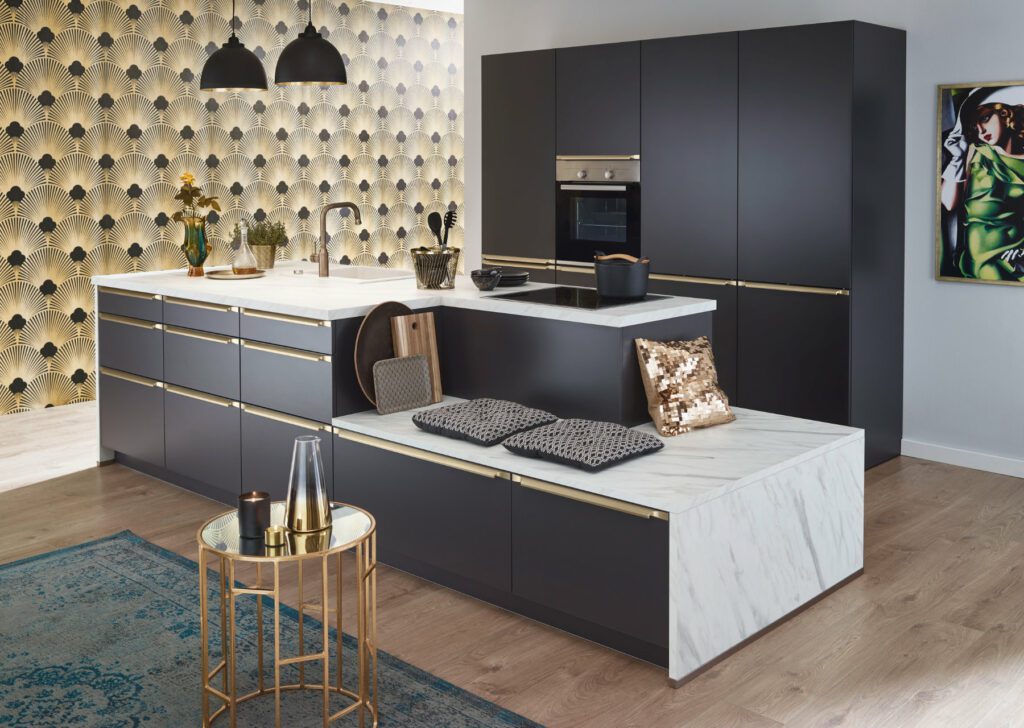 Bauformat German Kitchens
Alco Kitchens are experts in both Italian and German kitchens. Partnered with German manufacturer Bauformat, also known as 'the kitchen family,' we very much share their ethos of delivering a high-quality product along with a superior level of service to customers. Bauformat adopts modern manufacturing techniques and precise workmanship to deliver mid to high-end kitchens at excellent value for money. This includes a wide range of colours and finishes, bespoke options, exclusive surfaces, and well-thought-out details such as innovative storage solutions. For a high-quality kitchen design denoting timeless elegance, Bauformat makes a truly sound choice.
Burger Kitchens
Also from Bauformat, we offer their entry-level Burger kitchen range. Whilst it achieves the same high standard of quality associated with Bauformat kitchens, this collection provides fewer options in terms of colours, finishes and extras. For example, internal carcasses are only available in white rather than a choice of other colours. But, in turn, Burger's limitations are reflected in its lower price, making it a more cost-effective and affordable kitchen option. Ultimately, should you want a minimalist kitchen design which achieves timeless elegance through its quality and simplicity, then Bauformat's Burger range proves an excellent kitchen choice.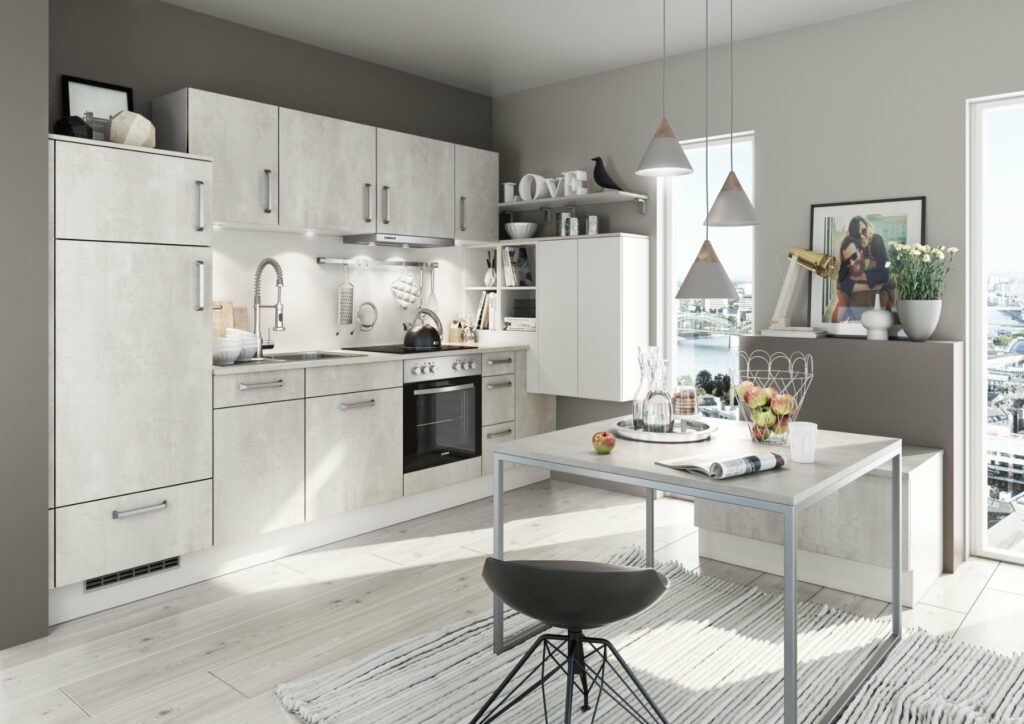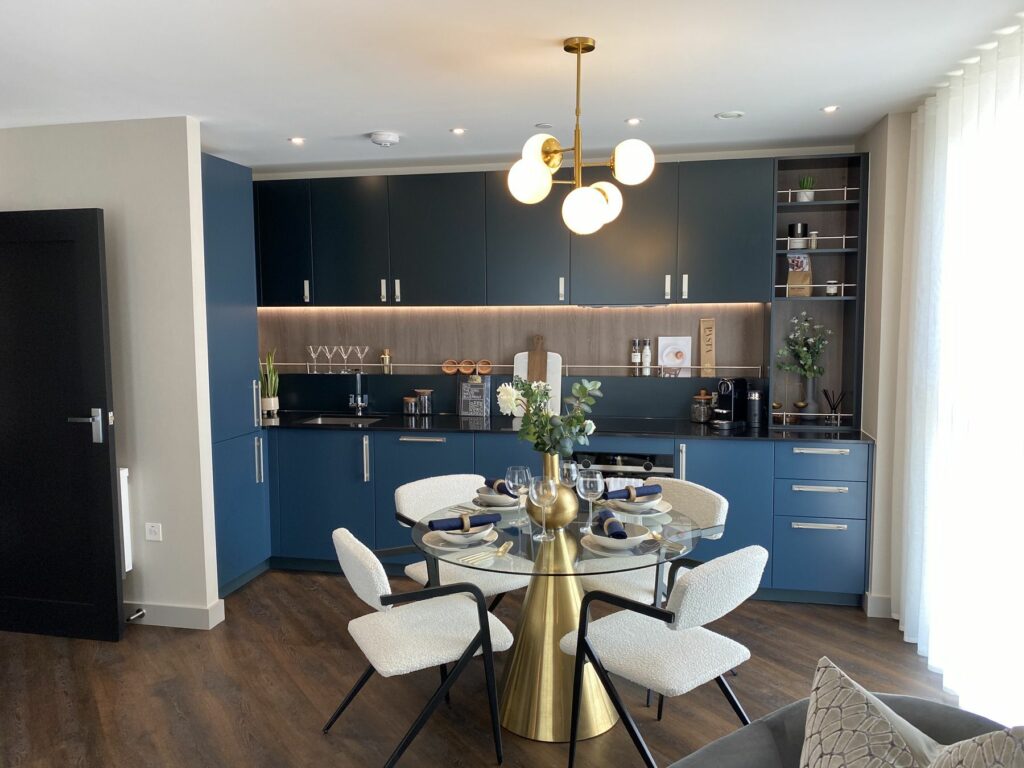 Italian Kitchens
At Alco Kitchens, we also offer a luxury brand of Italian kitchens. Italian kitchens are known for their flair and character; strong and distinctive kitchens with a feeling of luxury and prestige. Our Italian kitchen range is very bespoke, which in turn allows bigger design capabilities as we can create custom-made kitchens in any size, colour and finish you wish. From Alco Kitchens, you will get all the flair of an Italian kitchen, yet here in Wickford we can do this for a price we know you'll be pleased with!
Bespoke British Kitchens
As well as our luxurious German and Italian kitchen choices Alco Kitchens also offer bespoke British kitchens, which are world-renowned for their high-quality craftsmanship. We offer modern and traditional British kitchens, with every style ranging from shaker, in frame, painted wood and modern handleless. Catering for every taste, need and budget, our British kitchens are the perfect choice for achieving beautiful, functional kitchen designs, bringing flair and personality to your home.  
To find out more about any of our beautiful kitchen ranges, or else to book your free kitchen design appointment in our Wickford kitchen showroom, please contact us today.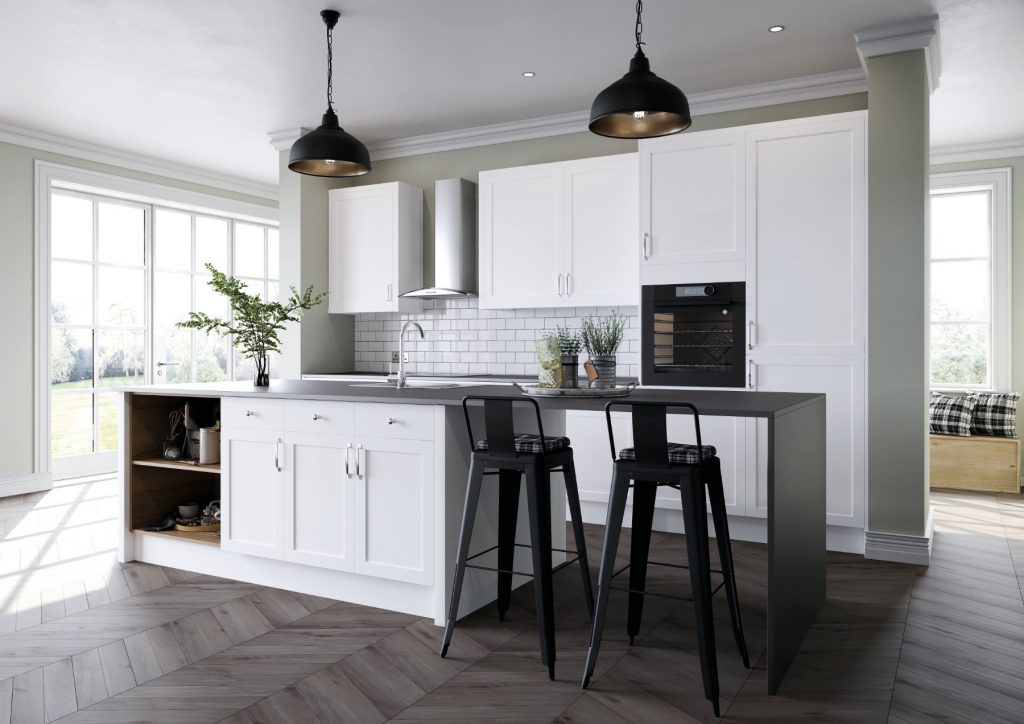 Wickford Kitchen Showroom in Essex
At Alco Living we know there's nothing like seeing and touching a product for getting a sense of how it's built and what it can do. As such, we welcome you into our Wickford kitchen showroom where you can fully explore our range of kitchen furniture, worktops, and appliances.
Opening Hours
Monday- Friday: 9am – 5pm
Saturday & Sunday: By appointment only
Alco Living Service Areas
Wickford Showroom Amenities
A destination kitchen showroom in Wickford, Essex, we are easy to find on an industrial estate, with generous free car parking right outside our building. With a trendy on-site coffee shop to enjoy we welcome all visitors to take their time in exploring our expansive showroom, whilst our friendly staff are always on hand to chat and answer any questions you have. Alternatively, if you would like to discuss your new project in detail please book a free design appointment ahead of your showroom visit so we can guarantee one of our designers can dedicate some uninterrupted time with you.
Discover Our Range Of Styles