Alco Kitchens: Luxury Kitchen Showroom Near Rayleigh
Alco Kitchens is a premier kitchen showroom near Rayleigh situated in Wickford, Essex. We are proud to supply high-end Italian, British, and German kitchen designs, showcasing prestigious brands such as Bauformat and with services encompassing both modern and traditional kitchen design.
With over two decades of experience in the kitchen and construction industry, our dedicated team has the necessary knowledge to create your perfect kitchen, tailored to your requirements. From our kitchen showroom near Rayleigh, we have created stunning kitchens for clients in Wickford, Brentwood, Ingatestone, Rayleigh, Billericay, Chelmsford, Hornchurch, and beyond.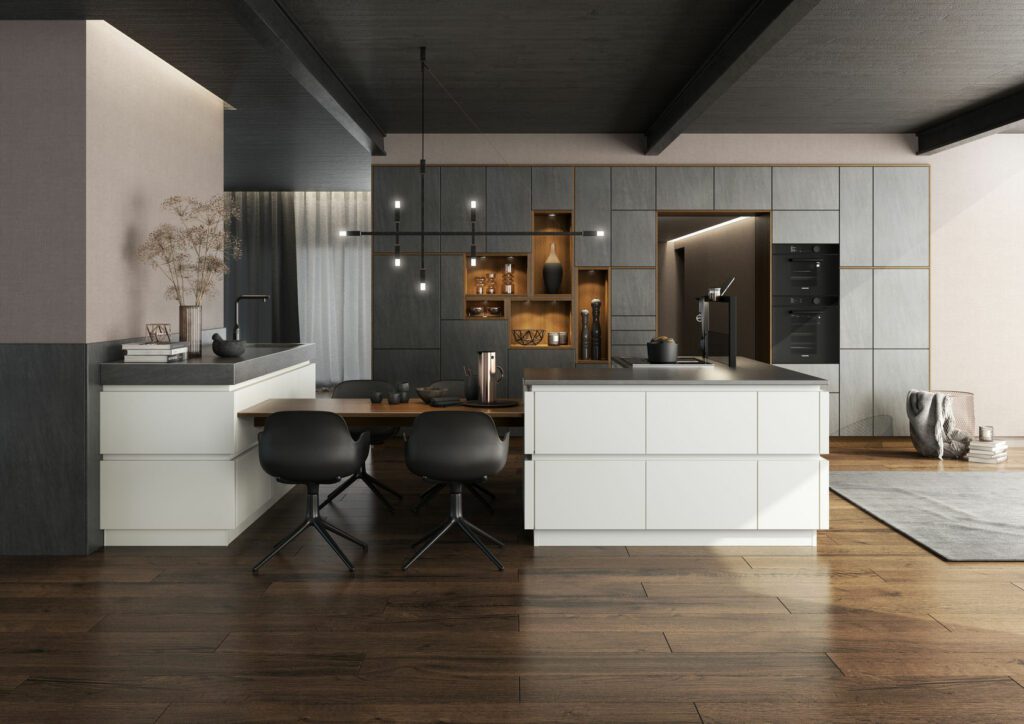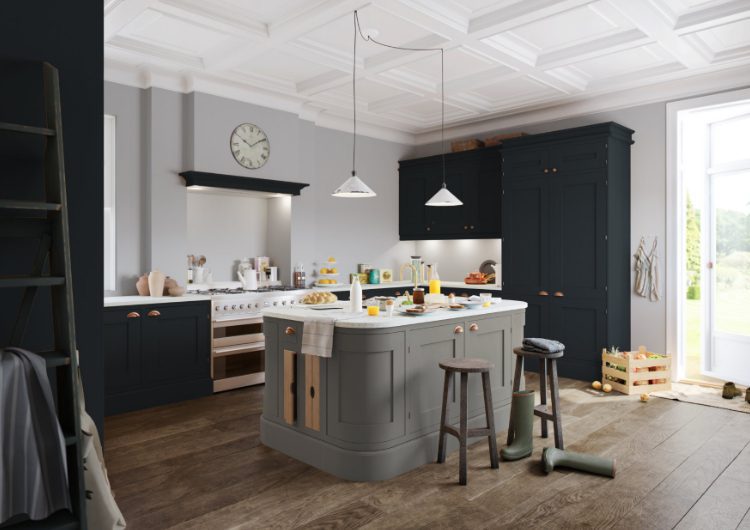 Our Philosophy
At Alco Kitchens, our team of Rayleigh kitchen designers is dedicated to crafting the optimal kitchen for you while working within your budget. We are not focused on sales, and we never pressure clients into making impulsive decisions. As experienced designers and builders, our main objective is always to offer a custom-made, high-quality kitchen that will enhance your everyday life. We encourage visits to our kitchen showroom near Rayleigh, where we are open to discussing different options that serve your needs, preferences, and budget.
Bauformat German Kitchens
Our Rayleigh kitchen designers are proficient in both Italian and German kitchens, having collaborated with the German brand Bauformat for many years. At Alco Kitchens, we share Bauformat's commitment to supplying state of the art products and exceptional customer service. The brand uses modern manufacturing techniques and detail-oriented craftsmanship to construct mid to high-range kitchens offering exceptional value. Their selection includes a broad range of colours, finishes, customisable options, and clever storage solutions. Choosing Bauformat allows you to have an elegant kitchen design that exudes lasting sophistication.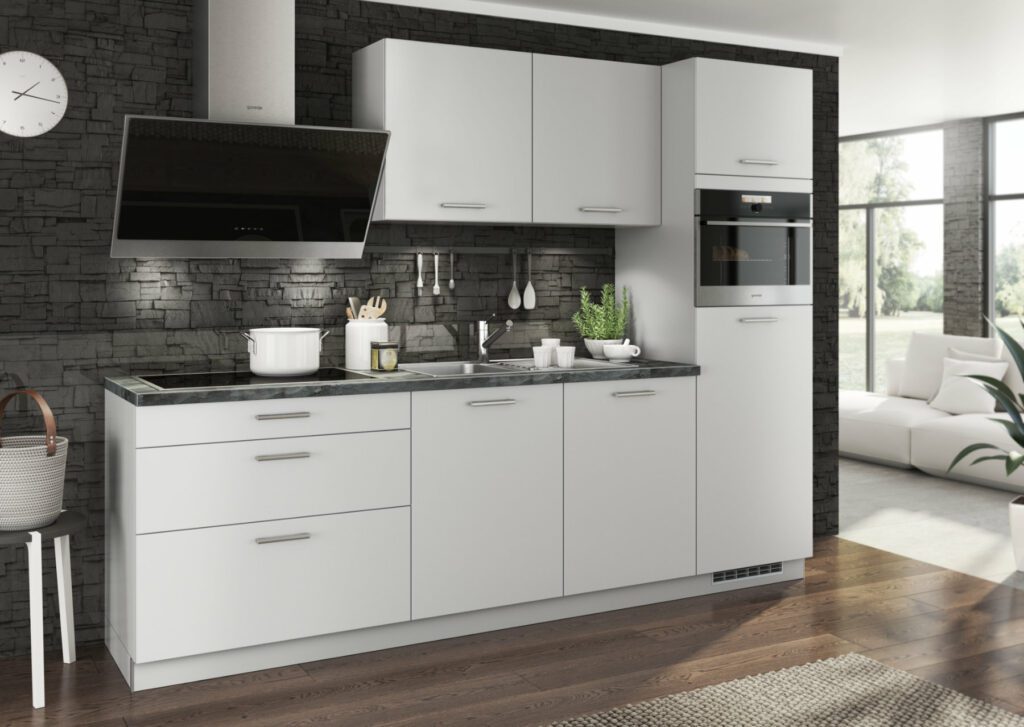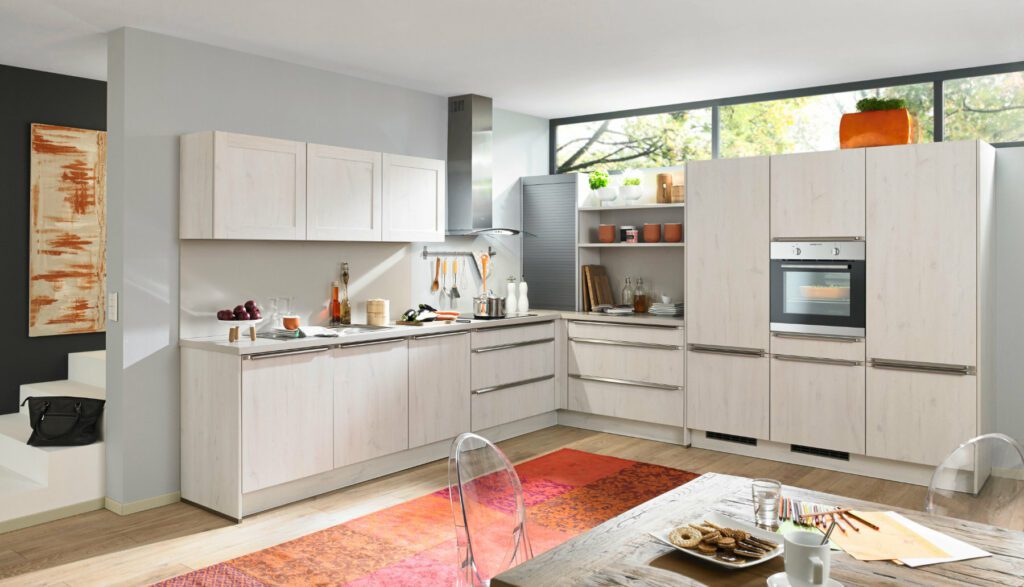 Burger Kitchens
At Alco Kitchens, we also supply Bauformat's entry-level Burger kitchen series. This range upholds Bauformat's esteemed quality benchmarks while offering more limited options in terms of colours, finishes, and additional features. For example, cabinet carcasses are only offered in white. Burger's limitations result in more cost-effective prices, rendering it a practical kitchen choice if you're looking for a sophisticated and durable kitchen design that won't break the bank.
Italian Kitchens
Alco Kitchens takes pride in showcasing a stunning collection of Italian kitchens. Renowned for their distinct style and individuality, Italian kitchens exude luxury and sophistication. Our bespoke Italian kitchen range provides design adaptability, as we can craft custom-made kitchens in any style, colour, and finish you desire. With Alco Kitchens, you can indulge in the allure of an Italian kitchen at a price that will pleasantly surprise you.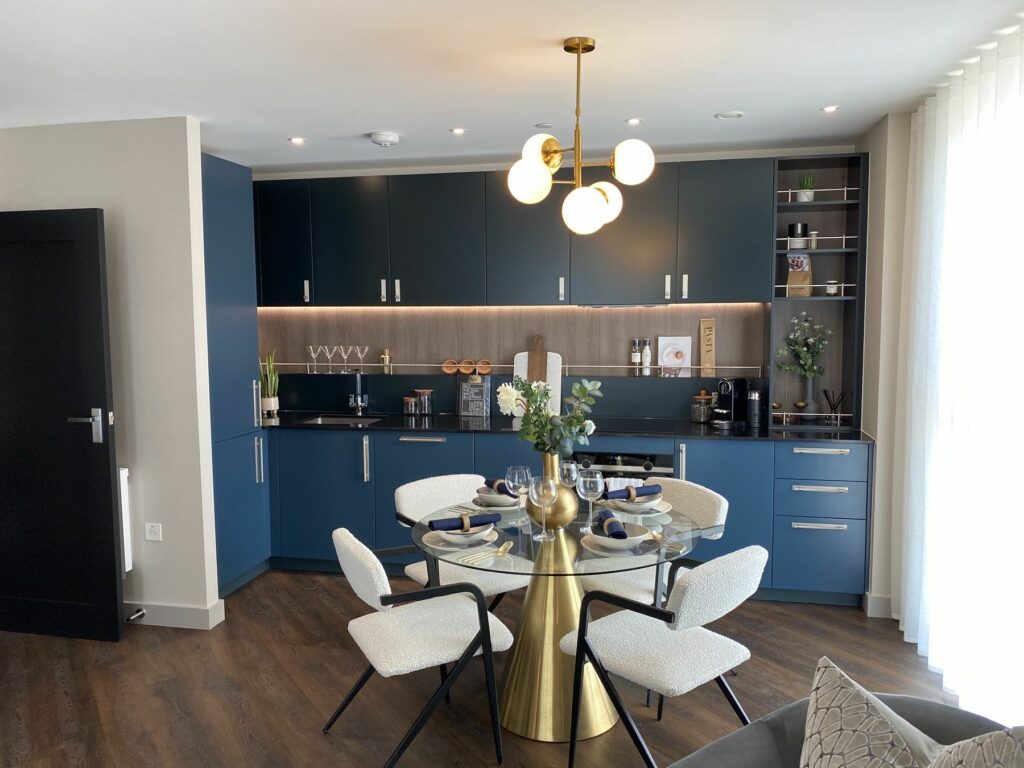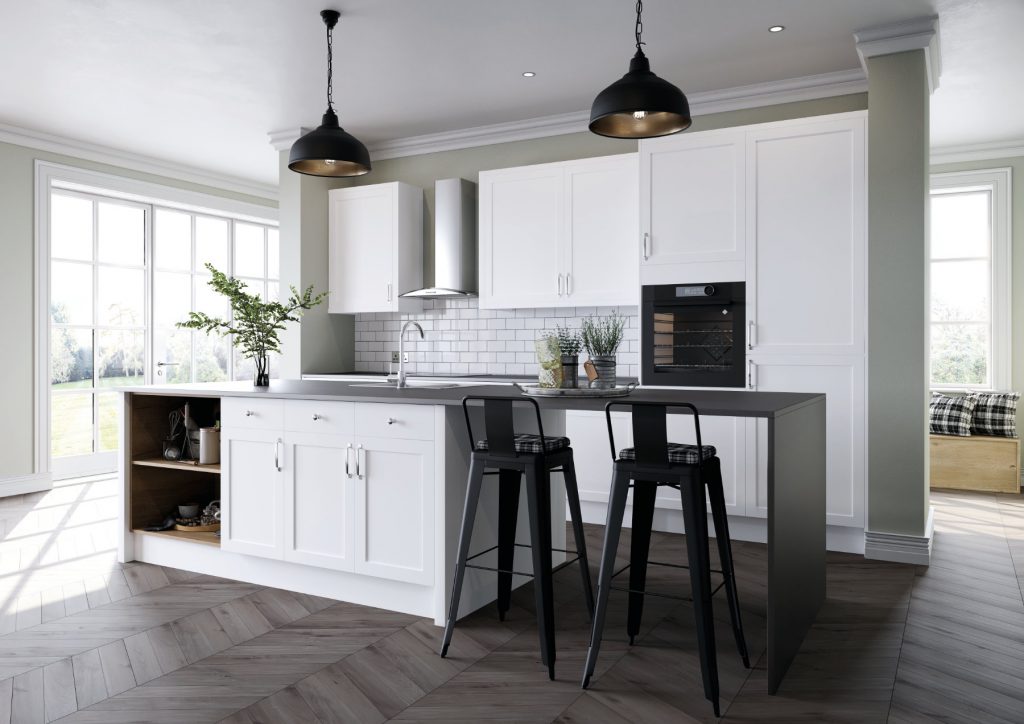 Bespoke British Kitchens
In addition to our exquisite German and Italian kitchen collections, Alco Kitchens also offers British kitchens, celebrated for their exceptional craftsmanship. Our British kitchens are sourced from a reputable brand, which specialises in both modern and traditional styles. Showcasing a variety of designs such as shaker, in-frame, painted wood, and contemporary handleless, our British kitchens make the ideal choice if you're looking for a functional kitchen that adds character and charm to your home.
Discover Our Luxury Kitchen Showroom Near Rayleigh
Our spacious kitchen showroom near Rayleigh is located a 13-minute drive away in the heart of Wickford, with plenty of complimentary parking directly outside the premises. Featuring a quaint on-site café, we invite visitors to take their time and make the most of their showroom exploration. Our friendly staff are always available to discuss potential designs and answer any questions you might have. If you want to start planning your new kitchen in depth, we encourage you to book a free design consultation before your showroom visit. This ensures that one of our Rayleigh kitchen designers can give you their uninterrupted attention.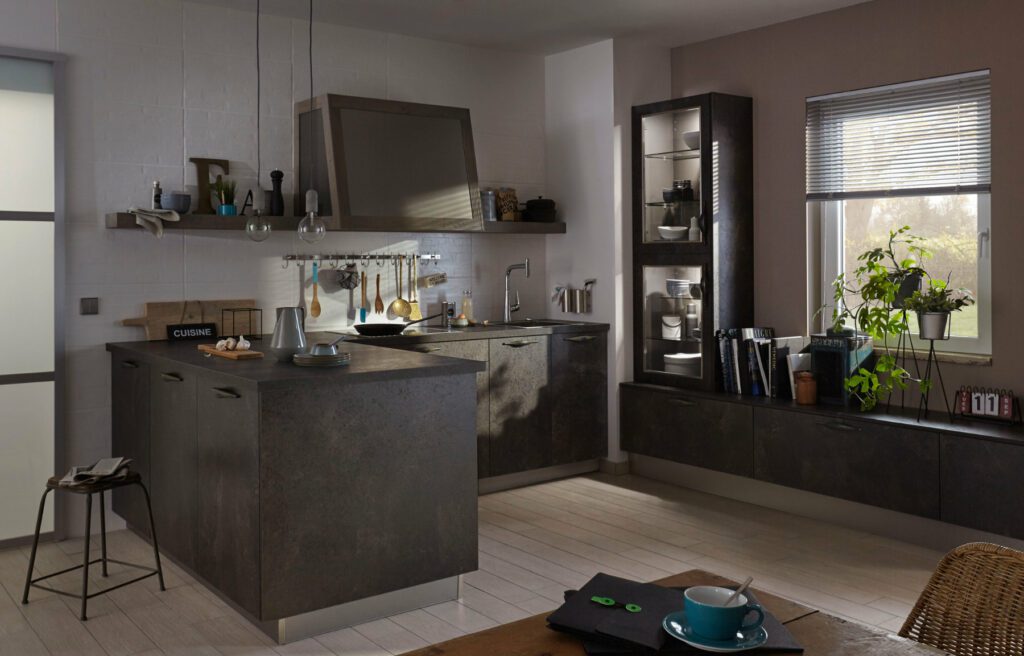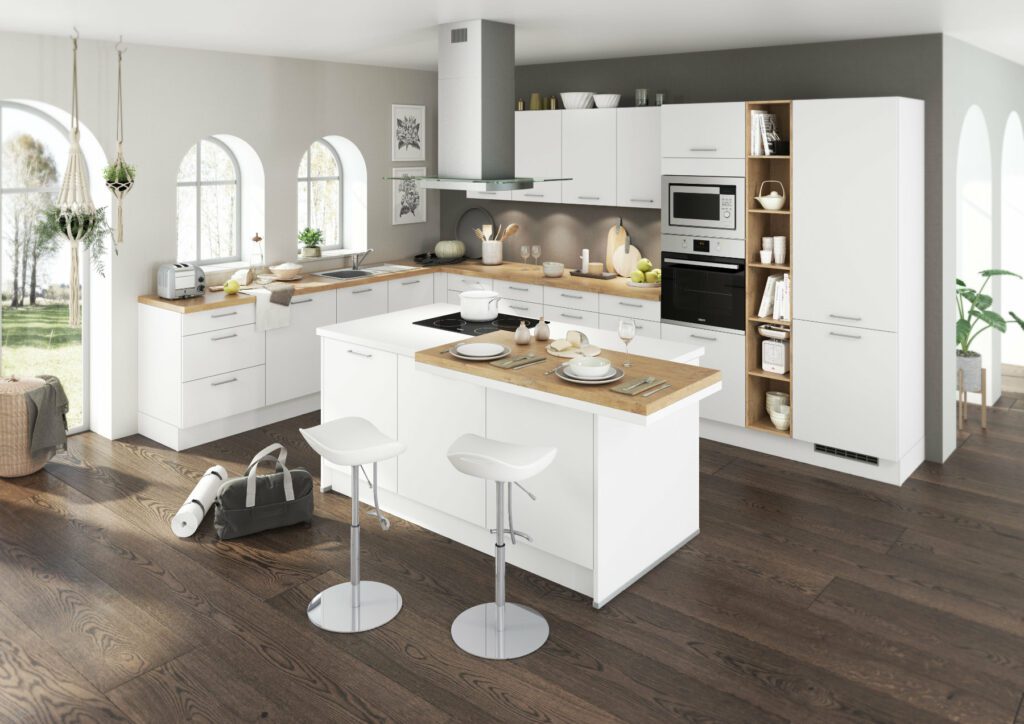 Stunning Showroom Displays
Our expansive kitchen showroom near Rayleigh displays a variety of lavish kitchen exhibits from our Bauformat, Burger, and Cesar Kitchens collections. You'll find everything from modern gloss doors and stunning stone to handleless, matt and wood kitchens that are sure to inspire and enthrall you. Each display is thoughtfully arranged to help you visualise how different finishes might look in your own kitchen.
Kitchen Appliances
In addition to our striking kitchen furniture ranges, we also offer a broad selection of appliances, glass, handles, and Amtico flooring – all the essentials to complete your new kitchen! Our appliance brands include Bosch, Neff, Siemens, Miele, Beko, and Gaggenau. For hot taps, we also supply Quooker, Abode, and Zip. As a Siemens Studioline partner, we have exclusive access to their distinguished Studioline appliance series.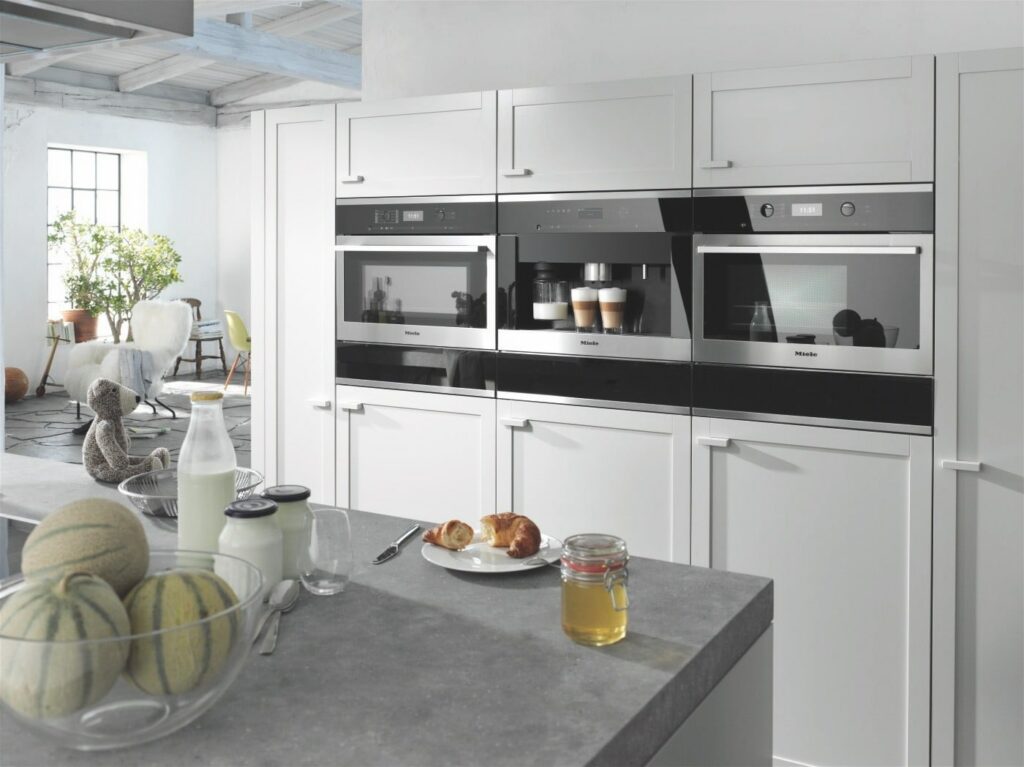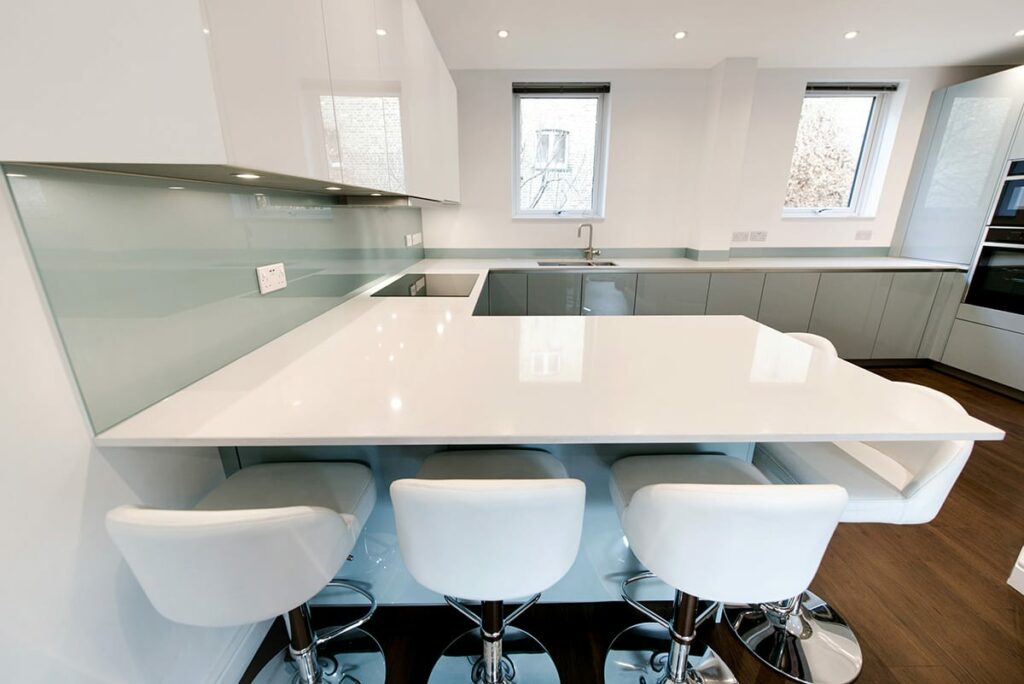 Kitchen Worktops and Glass
When it comes to kitchen worktops, we offer a wide range of choices including Sensa and Dekton by Cosentino, Silestone, quartz, Corian, genuine wood, as well as a variety of high-grade laminates. Whether you require advice on appliances, worktops, or glass, our team of Rayleigh kitchen designers is always ready to assist you in achieving your dream kitchen aesthetic while working within your project's budget.
Our Free Professional Kitchen Design Service
We invite you to schedule a complimentary kitchen design consultation with us to begin the exciting journey towards your ideal kitchen! Initially, all we require is a rough sketch and estimated measurements of your existing space, coupled with a few Pinterest or Instagram images that showcase your vision. If you're uncertain about your tastes or needs, we can ask the right questions to guide you towards your perfect design.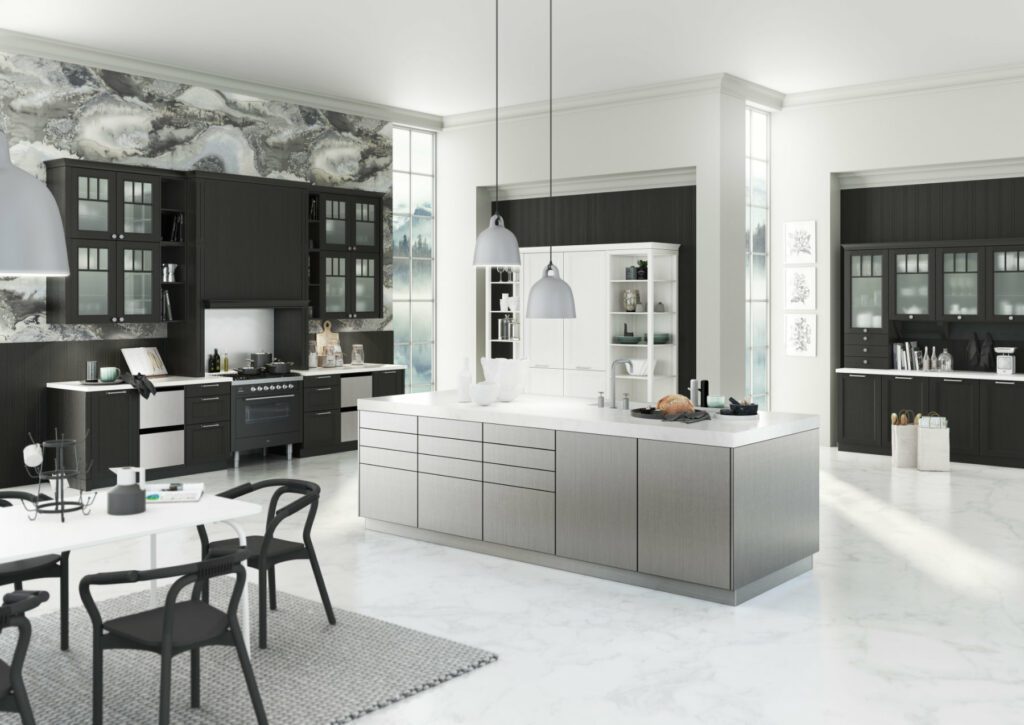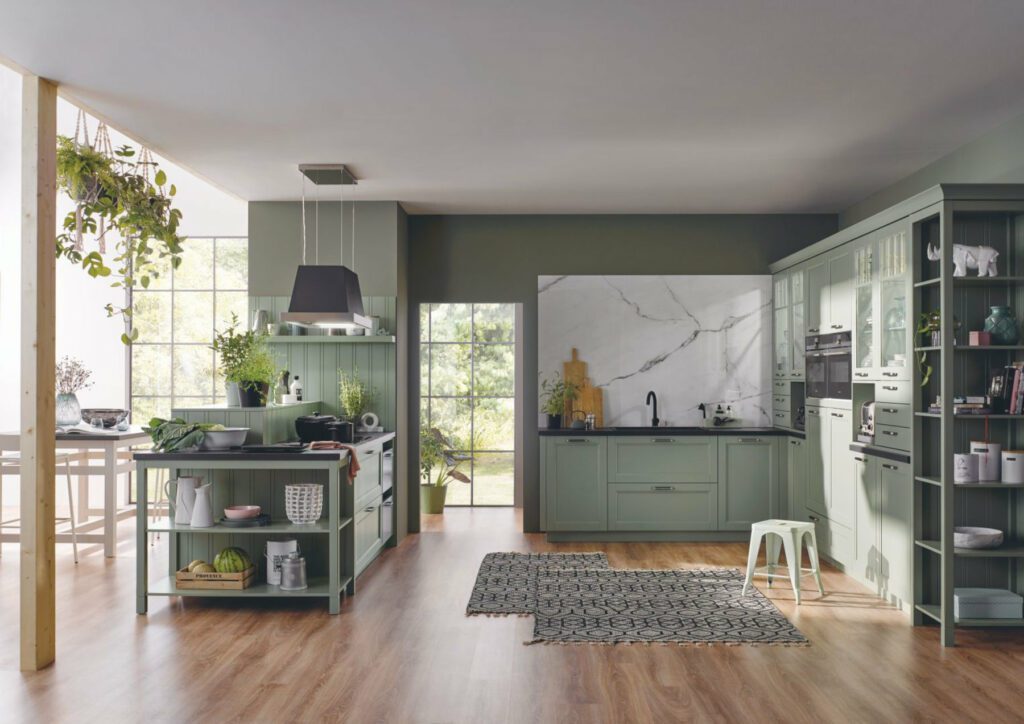 Creating Beautiful, Durable Kitchen Designs
Our passionate team of Rayleigh kitchen designers at Alco Kitchens are true experts in their field. Equipped with thorough knowledge of practical aspects like optimal layouts, drawer mechanisms, lighting, and appliances, they will work with you and deliver reliable and sincere advice throughout the process. Share your preferences, lifestyle, and budget with us, and we will explore a myriad of options to ensure a creative kitchen design that aligns with your requirements. Our designs are presented in vivid 3D colour renders, allowing you to realistically envision your new kitchen.
Rayleigh Kitchen Installation
At Alco Kitchens, we not only design your kitchen, but also offer a comprehensive, project managed installation service. We utilising our in-house team of skilled fitters through our primary contracting business, Timeless Contractors, who have experience ranging from building extensions and transformations to constructing entire flat blocks. You can rest assured that our team is capable of managing any building works regardless of size, executing all plumbing, plastering, and electrical tasks with utmost professionalism and reliability.
Alternatively, should you wish to employ your own builder, we are more than happy to cooperate with them and carry out essential pre-checks, such as ensuring that plumbing and electrics are correctly located before handing over the project.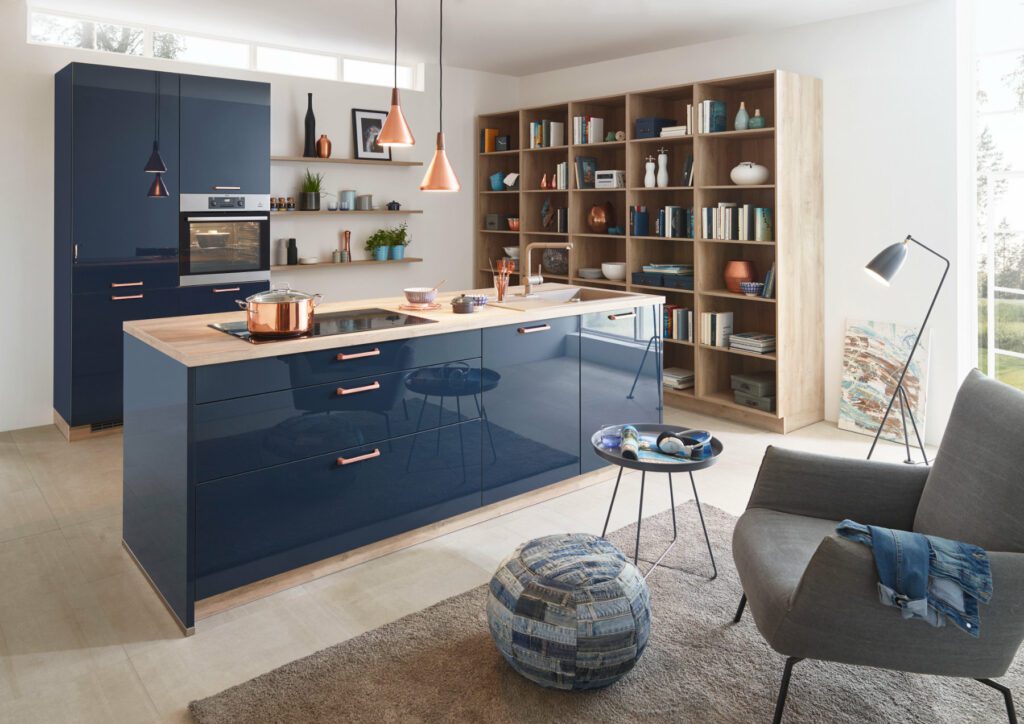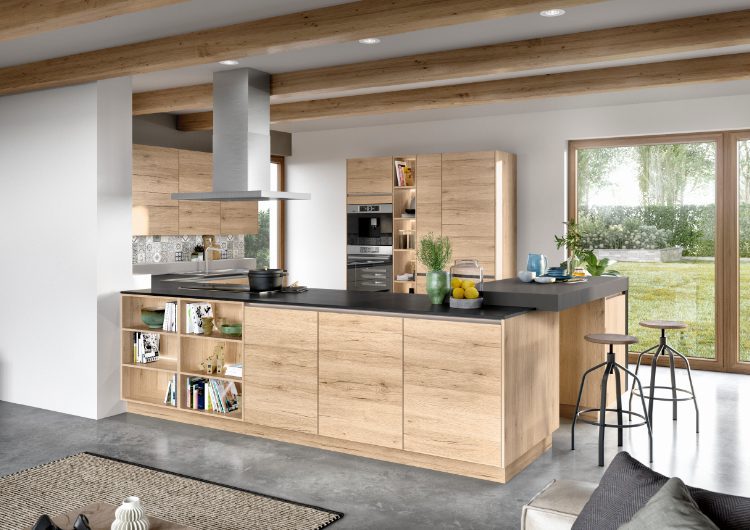 Want to Know More?
Alco Kitchens is committed to designing and installing your dream kitchen, promising a beautiful yet practical and durable final product that fulfils all your needs! To learn more about our stunning kitchen ranges or to arrange your complimentary kitchen design consultation, contact us today and visit our luxury kitchen showroom near Rayleigh to begin your kitchen renovation journey!
Book A Design Appointment