Alco Kitchens: Your Local Kitchen Showroom Near Hockley
Alco Kitchens is your local kitchen design and installation company situated in Wickford, Essex. We are renowned for our quality Italian, British, and German kitchens, showcasing prestigious brands such as Bauformat at our kitchen showroom near Hockley.
With over two decades of industry experience in the kitchen and construction sector, our dedicated team has the proficiency to bring your dream kitchen to life, tailored to meet the requirements of you and your loved ones. We've designed and constructed remarkable kitchens for clients in Wickford, Brentwood, Ingatestone, Hockley, Billericay, Chelmsford, Hornchurch, Rayleigh, and beyond.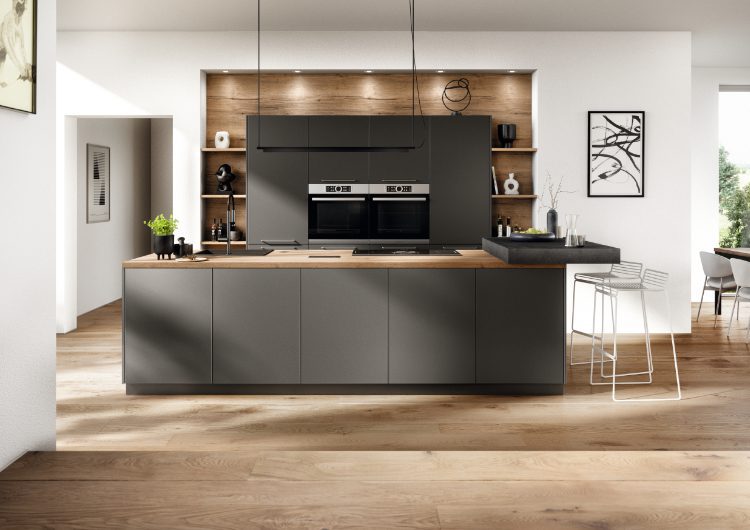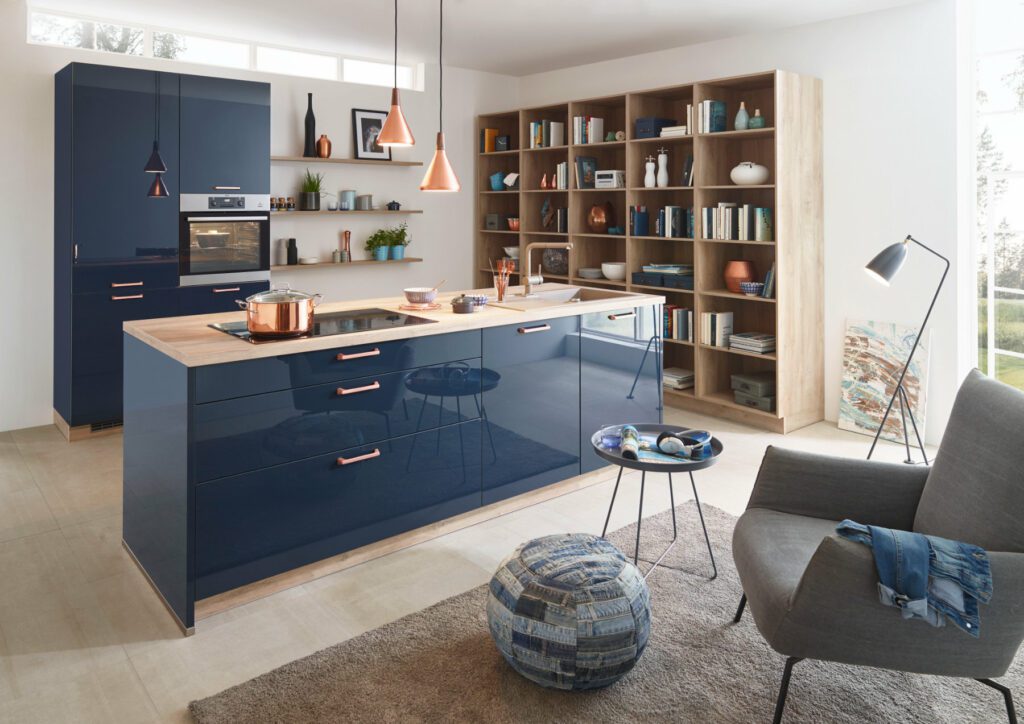 The Alco Kitchens Philosophy
At Alco Kitchens, our dedicated team of Hockley kitchen designers is committed to designing the perfect kitchen for you while remaining within your budget. We aren't sales-focused, and we never pressure clients into making impulsive choices. As experienced designers and builders, our primary goal is to deliver a bespoke, high-quality kitchen that will bring you joy for many years to come. We warmly invite you to visit our kitchen showroom near Hockley, where we are always open to discussing a variety of options that accommodate your needs.
Bauformat German Kitchens
Our Hockley kitchen design specialists are proficient in both Italian and German kitchens, having collaborated with the German brand Bauformat, often known as "the kitchen family." We appreciate Bauformat's commitment to providing first-class products and unrivalled customer service. They employ modern manufacturing techniques and scrupulous craftsmanship to produce mid to high-end kitchens of extraordinary value. Their assortment includes an array of colours, finishes, customised options, distinctive surfaces, and innovative storage solutions. Choosing Bauformat makes for a wise investment in a polished kitchen design that exudes luxury.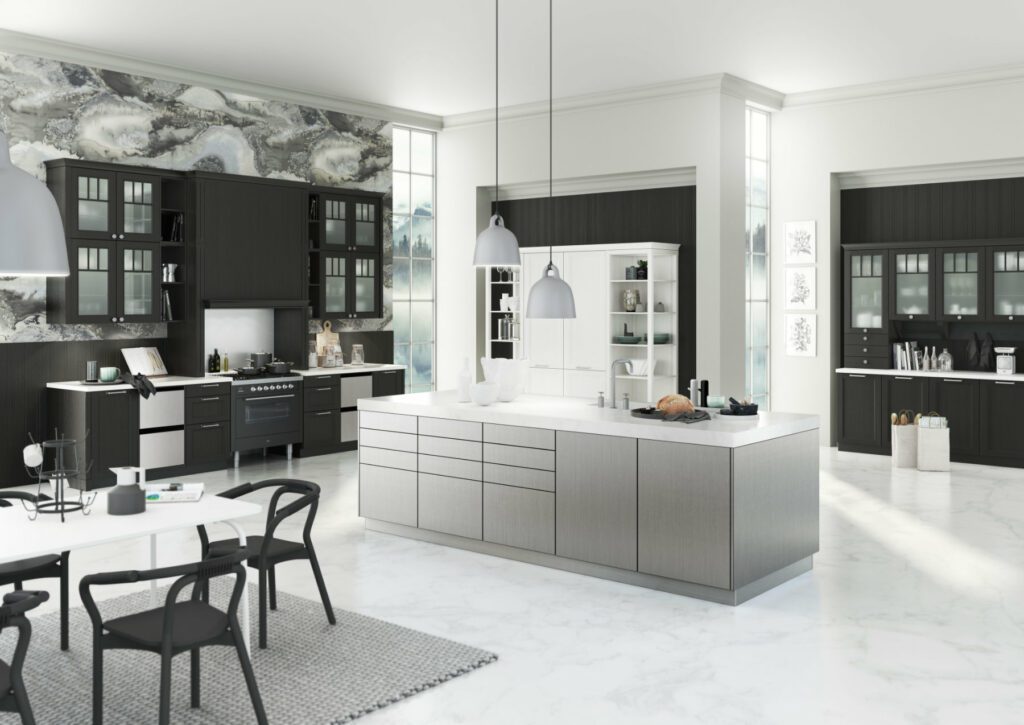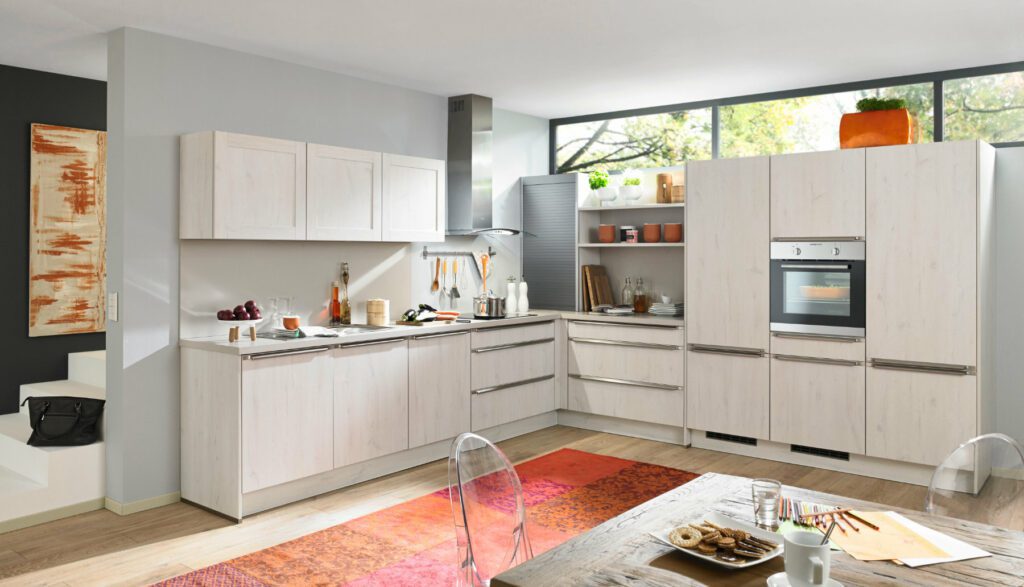 Burger Kitchens
We also showcase Bauformat's more economical Burger kitchen range. While maintaining Bauformat's respected quality benchmarks, this collection provides fewer options concerning colours, finishes, and extra features. For instance, internal carcasses are only available in white. However, the limitations of the Burger range lead to more cost-effective prices, making it a budget-friendly kitchen alternative. If you're looking for a minimalist kitchen design that achieves enduring elegance through quality and simplicity, Bauformat's Burger line is an excellent choice.
Italian Kitchens
At Alco Kitchens, we additionally display a stunning selection of Italian kitchens. Renowned for their panache and distinct character, Italian kitchens radiate prestige. Our personalised Italian kitchen range offers greater design flexibility, as we can craft custom kitchens in any size, colour, and finish of your choosing. With Alco Kitchens, you'll discover the allure of an Italian kitchen at a price that will pleasantly surprise you. Examples of all kitchen ranges can be found in our elegant kitchen showroom near Hockley.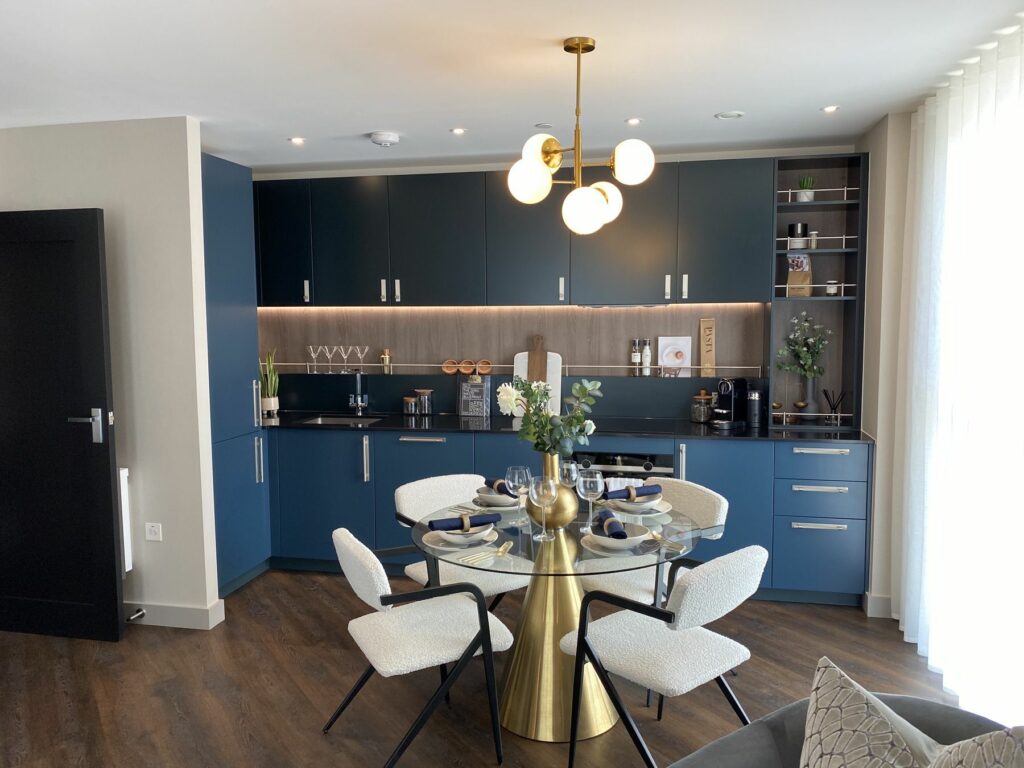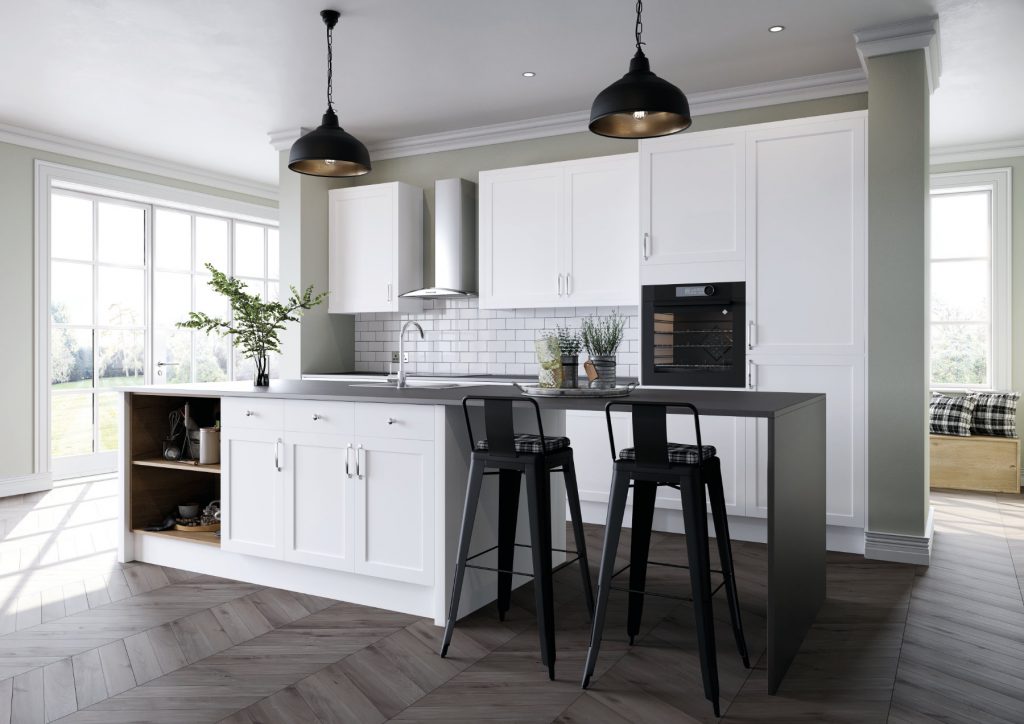 Bespoke British Kitchens
In addition to our German and Italian kitchen collections, we also offer British kitchens, acclaimed for their superior craftsmanship. Our British kitchens are sourced from an esteemed brand, which excels in both modern and traditional styles. Showcasing a variety of designs including shaker, in-frame, painted wood, and contemporary handleless, our British kitchens are the ideal choice for creating chic, functional spaces that add charm and appeal to your home. 
Discover Our Kitchen Showroom Near Hockley
Situated on an industrial estate, our kitchen showroom near Hockley is a mere 20-minute drive away, with free parking right outside the premises. Featuring a stylish on-site café, we invite visitors to leisurely explore our extensive showroom. Our passionate staff are always available to discuss your project and answer any questions you may have. If you wish to discuss your new kitchen in detail, please schedule a complimentary design consultation before your showroom visit. This ensures that one of our designers can devote their full attention to you.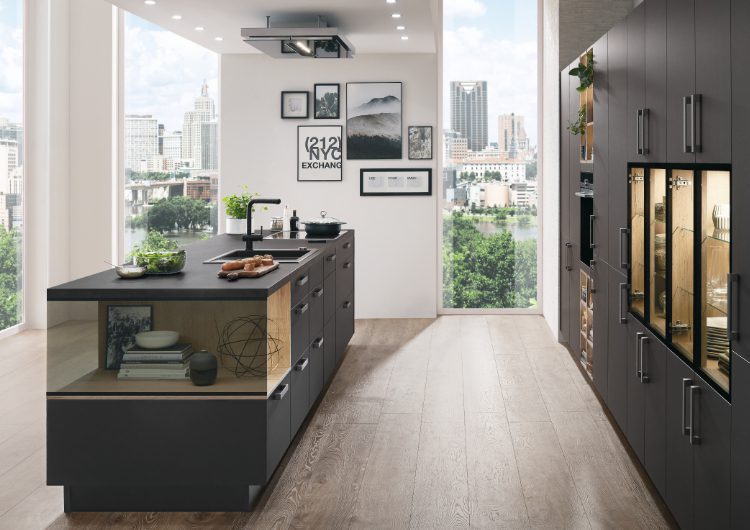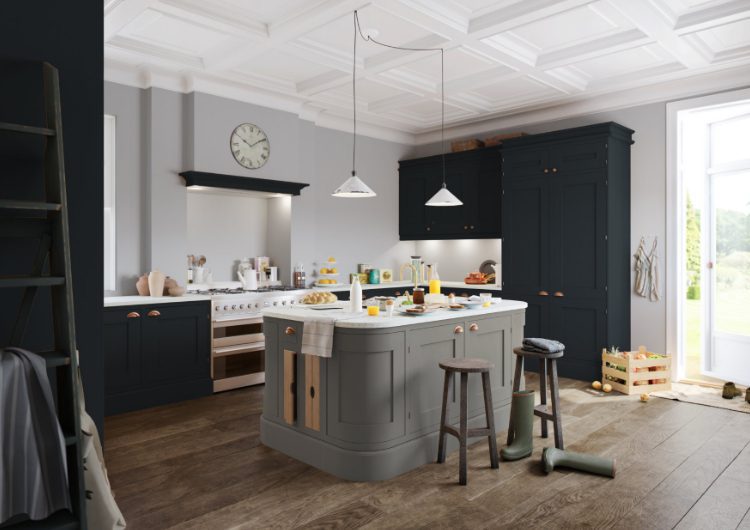 Luxurious Showroom Displays
Our spacious kitchen showroom near Hockley boasts a variety of sophisticated kitchen displays from our Bauformat, Burger, and Cesar Kitchens collections. Showcasing modern gloss doors, striking stone, handleless, matt, wood, and more, you'll be undeniably enthralled by our kitchen exhibits. Each display is arranged to help you visualise how different finishes might look in your own kitchen. 
High End Kitchen Appliances
In addition to our visually appealing kitchen furniture ranges, we also offer a wide array of worktops, appliances, glass, handles, and Amtico flooring – all the necessities to complete your new kitchen! Our appliance brands include Bosch, Neff, Siemens, Miele, Beko, and Gaggenau. For hot taps, we provide Quooker, Abode, and Zip. Being a Siemens Studioline partner, we also have access to their exclusive Studioline appliance range.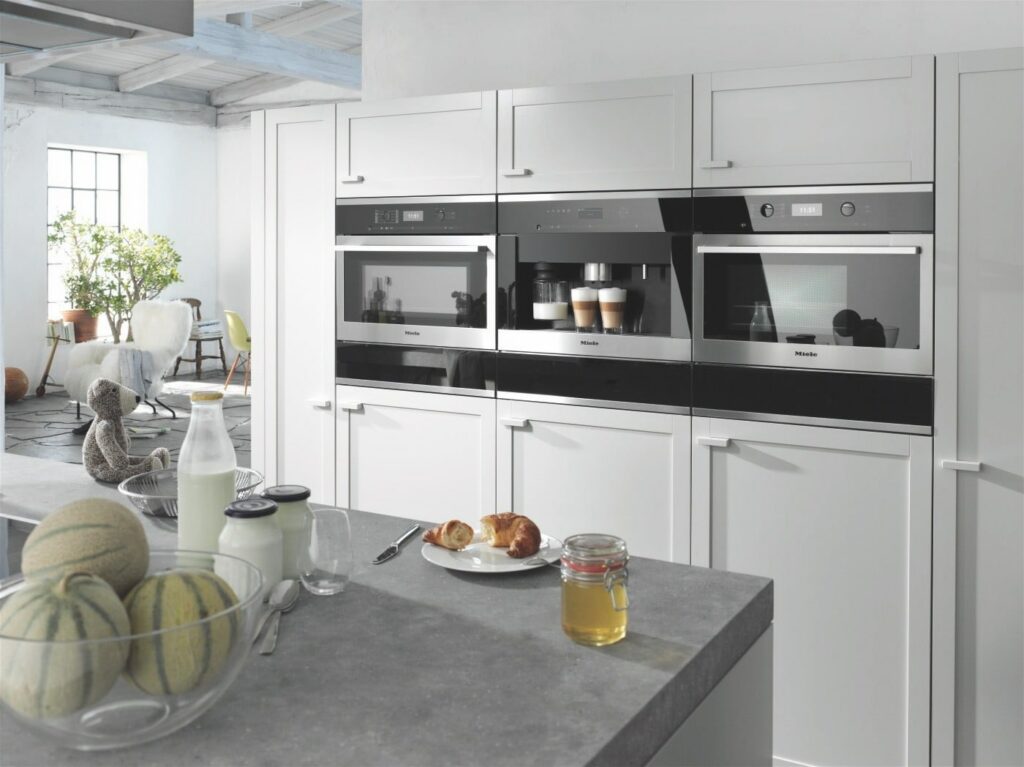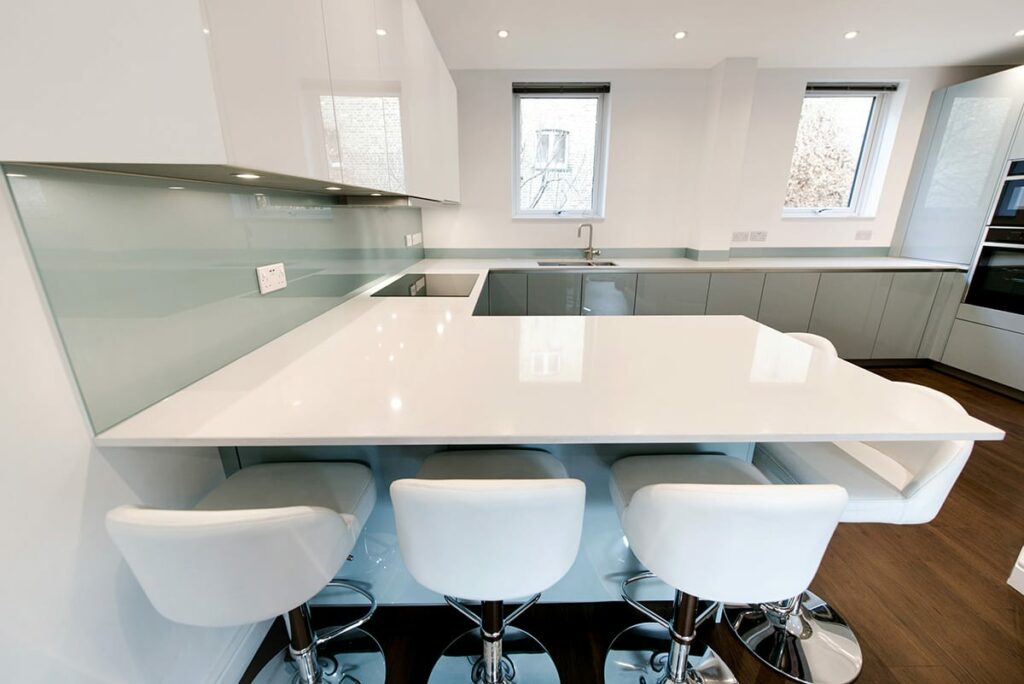 Kitchen Worktops and Glass
When it comes to kitchen worktops, we supply Sensa and Dekton by Cosentino, Silestone, quartz, Corian, genuine wood, and a selection of high-quality laminates. Whether you need advice on appliances, worktops, or glass, our team of Hockley kitchen designers is always ready to assist you in achieving your dream kitchen look while working within your budget.
Our Free Professional Kitchen Design Service
We invite you to schedule a complimentary kitchen design consultation with us to embark on the exciting journey towards your ideal kitchen! To start, all we require is a rough sketch and estimated measurements of your current space, along with some Pinterest or Instagram images to help us understand your vision. If you're unsure about your preferences or needs, we know the right questions to ask to guide you towards your perfect design.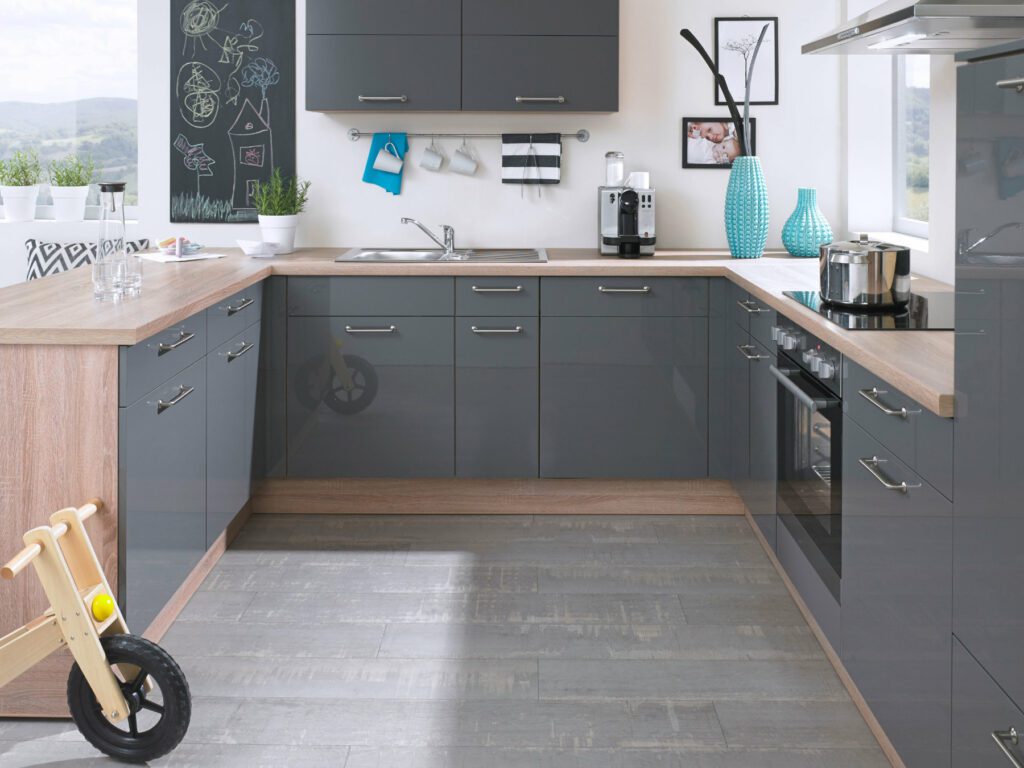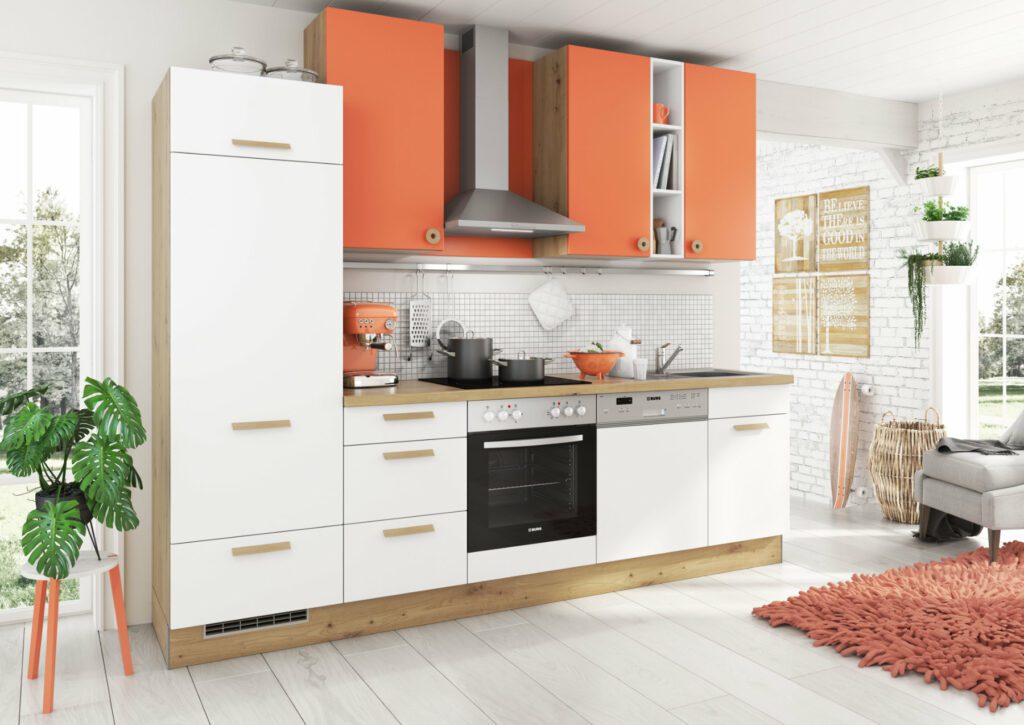 Creating Stunning, Durable Kitchen Designs
Our team of Hockley kitchen designers at Alco Kitchens are true experts in their field. With extensive understanding of practical aspects such as ergonomic layout, drawer mechanics, lighting, and appliances, they will work at your pace, providing honest and reliable advice throughout the process. Share your preferences, lifestyle, and budget with us, and we will explore various options to ensure a creative kitchen design that matches your needs. All our designs will be presented to you in vivid colour and high definition, so that you can realistically envision the space.
Expert Hockley Kitchen Installation
When it comes to fitting your new kitchen, Alco Kitchens is the ideal choice. We offer a fully managed service and utilise our own team of skilled fitters through our primary contractor business, Timeless Contractors. Competent in projects ranging from building extensions to constructing buildings, our team is prepared to tackle any challenge, large or small. We handle all plumbing, plastering, and electrical tasks with professionalism and reliability.
Alternatively, if you prefer to use your own builder, we can work in harmony with them and carry out necessary preliminary checks, such as ensuring that plumbing and electrics are appropriately located before handing over the project to your chosen professional.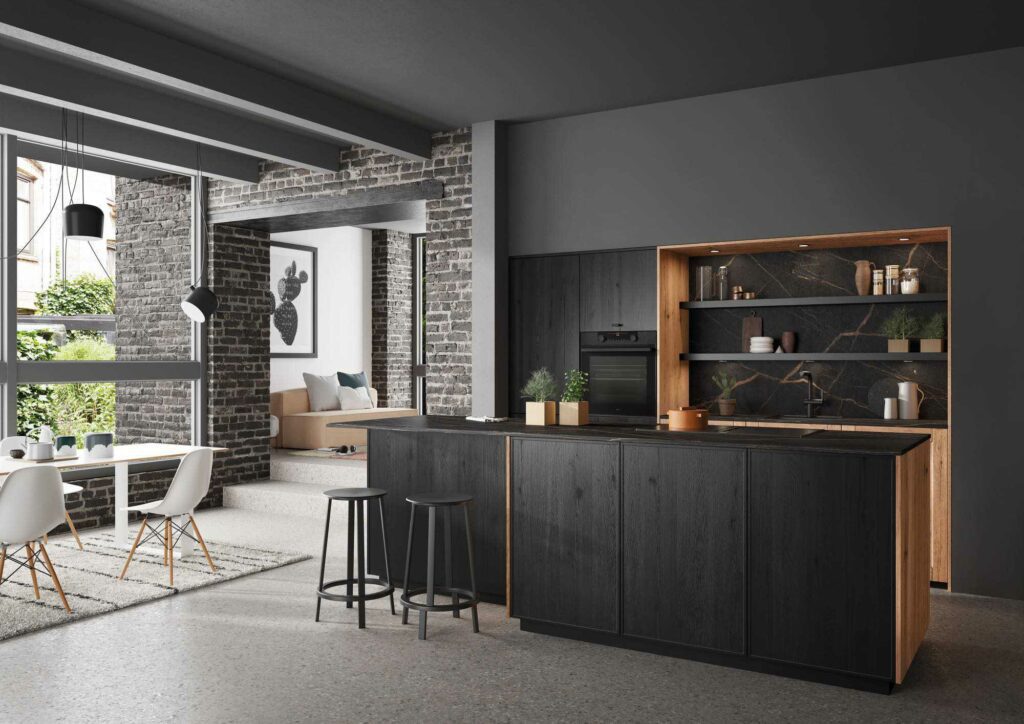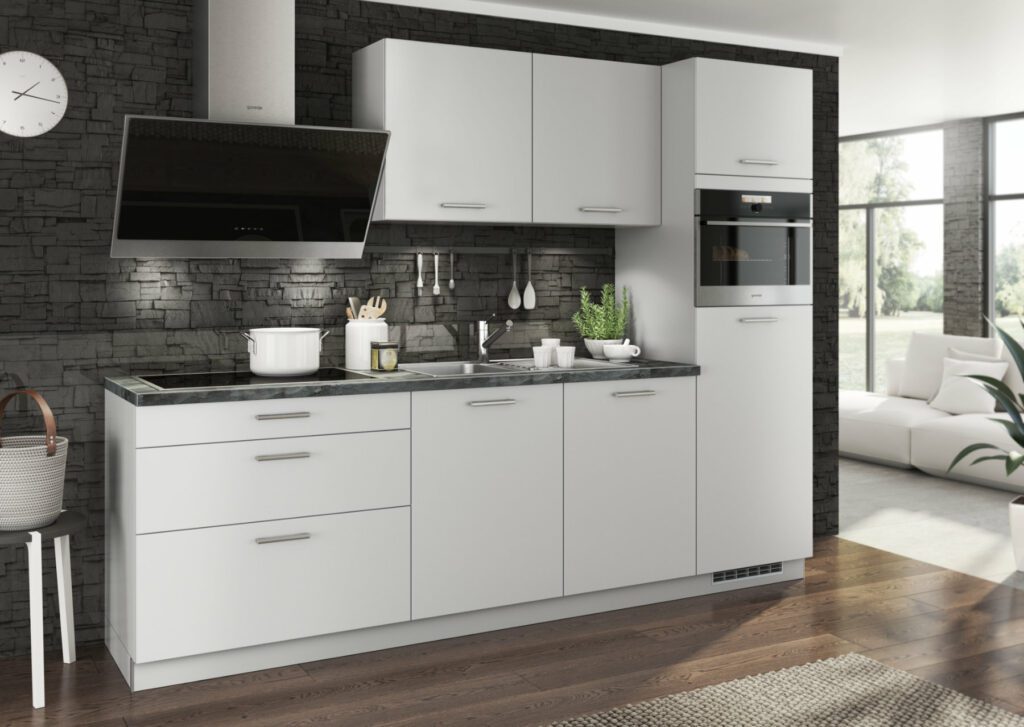 Contact Alco Kitchens Today!
Alco Kitchens is committed to designing and installing your dream kitchen, ensuring a visually impressive yet functional final result that satisfies all your requirements! To learn more about our striking kitchen ranges or to book your free kitchen design consultation, contact us today and visit our luxury kitchen showroom near Hockley!
Book A Design Appointment