Alco Kitchens: Luxury Kitchen Showroom Near Ramsden
Alco Kitchens is your go-to destination for bespoke local kitchen design and installation services. Our kitchen showroom near Ramsden is the ideal place to begin your new kitchen journey, where our design experts can create unique designs using luxury kitchens from Italy, Britain, and Germany. Our range can accommodate both modern and traditional style preferences.
With over twenty years of experience in the kitchen and building industry, our committed team has the necessary prowess to realise your dream kitchen, customised to fulfil your specific needs. Located in Wickford, we've also crafted magnificent kitchens for clients across Brentwood, Ingatestone, Stock, Billericay, Chelmsford, Hornchurch, Rayleigh, Hockley, and beyond.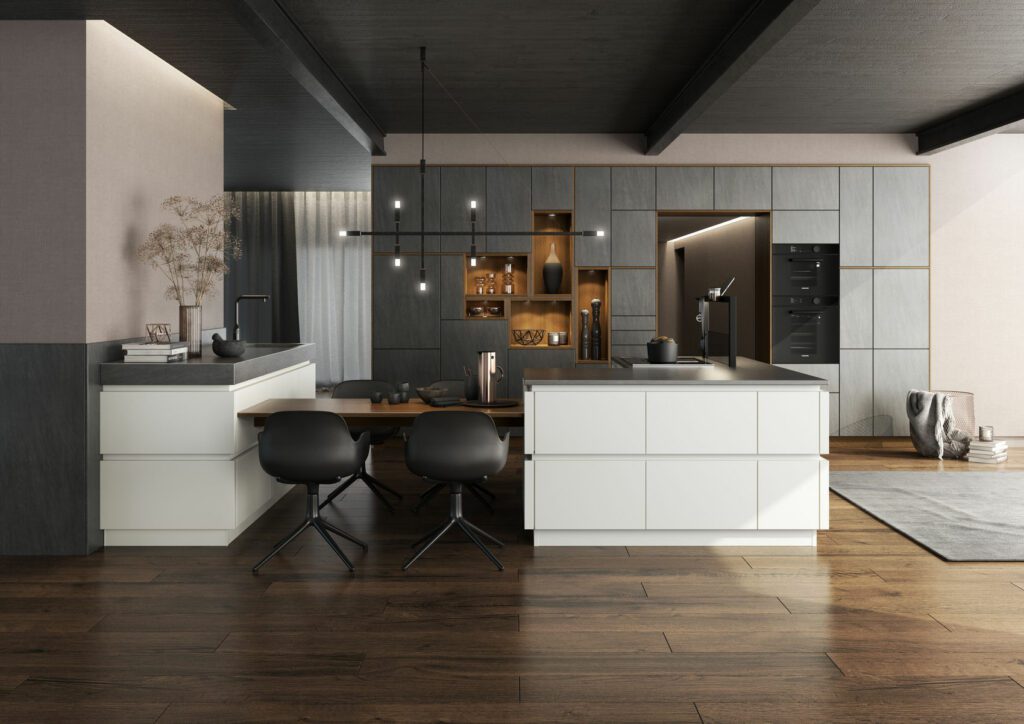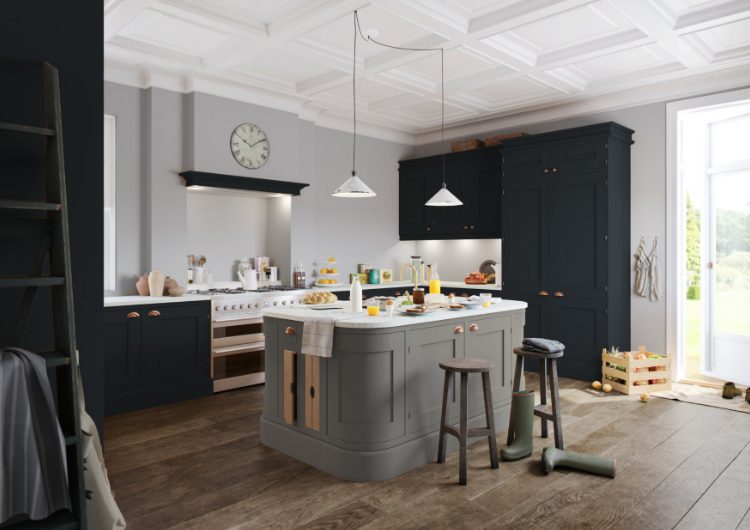 Our Philosophy
At Alco Kitchens, our dependable and enthusiastic team is dedicated to creating the ideal kitchen for you, bearing in mind your spatial constraints and budget. We're more than just sales representatives; we refrain from pressuring clients into rash decisions. As seasoned designers and builders, our main aim is to provide you with a tailored, high-quality kitchen that will continue to delight you for many years. We warmly welcome repeat visits to our kitchen showroom near Ramsden and are open to discussing a range of options that cater to your needs, tastes, lifestyle, and financial plan.
Bauformat German Kitchens
Our Ramsden kitchen designers are adept in both Italian and German kitchen designs, having worked closely with the German brand Bauformat, often referred to as "the kitchen family." We align with their dedication to delivering top-tier products and extraordinary customer service. Bauformat utilises up-to-date production methods and detail-oriented artistry to craft mid to high-end kitchens of remarkable value. Their selection includes a range of colours, finishes, customised options, unique surfaces, and clever storage solutions.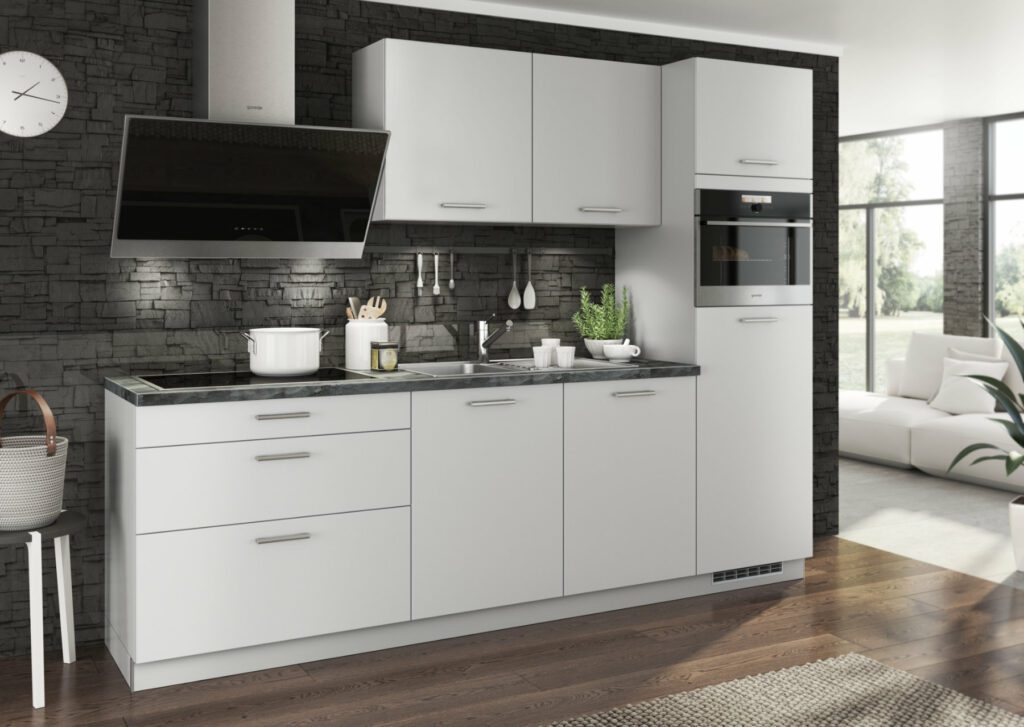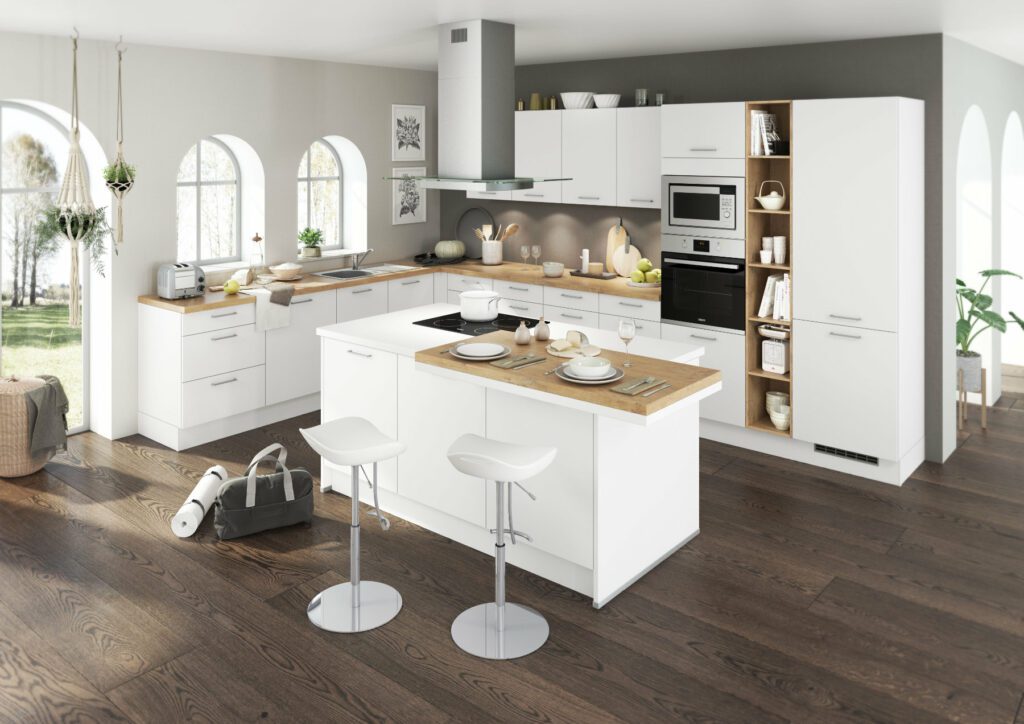 Burger Kitchens
Alongside Bauformat's standard collection, we also offer their entry-level Burger kitchen collection. This kitchen range upholds Bauformat's high quality standards while providing fewer choices in terms of colours, finishes, and additional features. For example, Burger interior carcasses are only available in white. This allows for more affordable prices, making it a budget-friendly solution. If you're looking for a beautiful and minimalist kitchen design without a hefty price tag, Bauformat's Burger line is an ideal choice.
Italian Kitchens
At Alco Kitchens, we take great pride in not only displaying the finest German kitchens but also a refined assortment of Italian kitchens. Renowned for their unique flair and sophistication, Italian kitchens create a striking and elevated aesthetic. Our customised Italian kitchen collection ensures enhanced design adaptability, as we're equipped to create tailor-made kitchens in any preferred style, colour, and finish. With Alco Kitchens, you can experience the charm of an Italian kitchen at a cost that will pleasantly surprise you.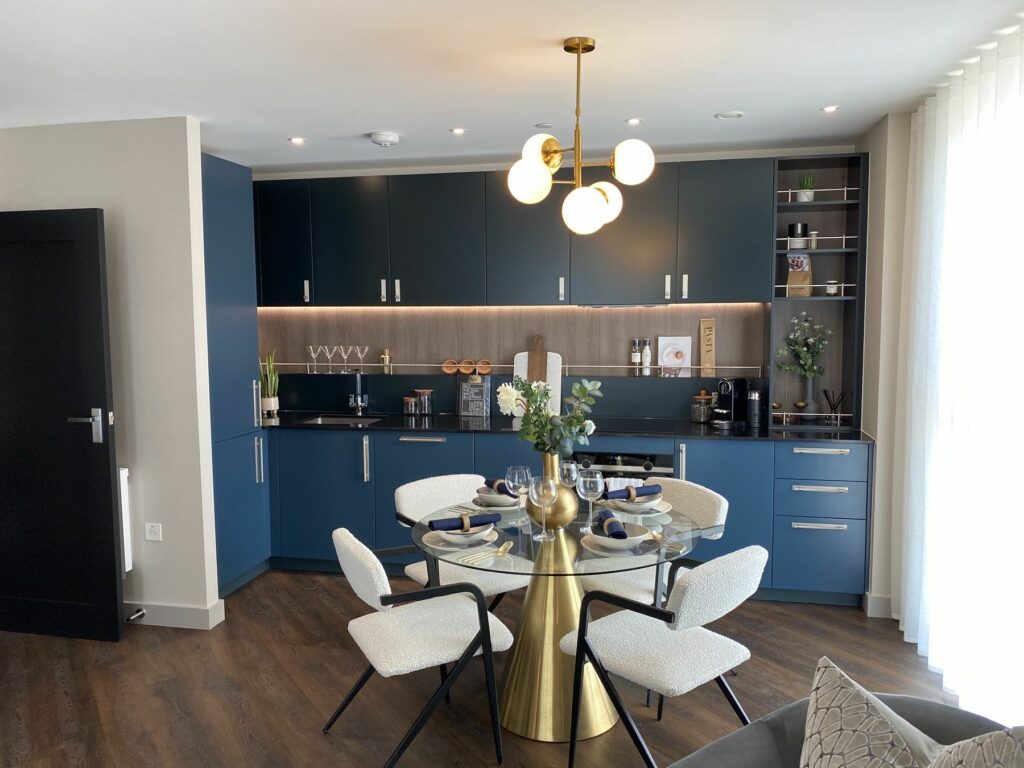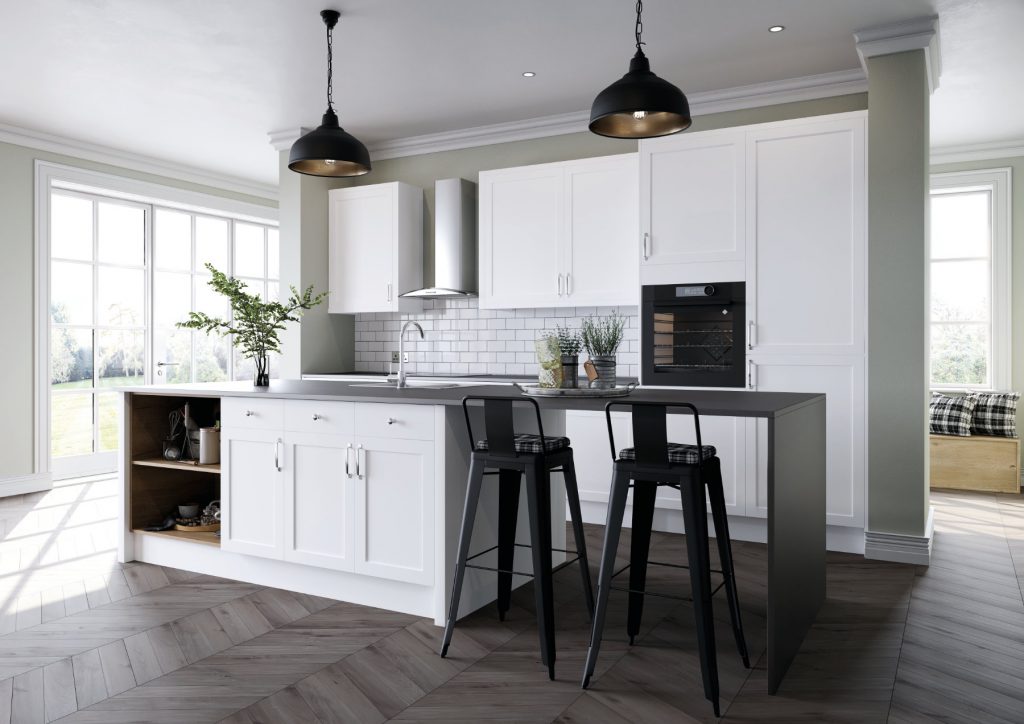 British Kitchen Collections
Alongside our German and Italian kitchen ranges, Alco Kitchens also provides British kitchens, celebrated for their superior workmanship. Our British kitchens originate from a distinguished brand, known for their expertise in both contemporary and classic styles. With a variety of designs like modern handleless, shaker, in-frame and painted wood, we are the perfect choice for fashioning stylish, practical kitchens that infuse personality into your space.
Explore Our Kitchen Showroom Near Ramsden
Our kitchen showroom near Ramsden is conveniently located a 15-minute drive away from you in Wickford, offering plenty of complimentary parking just outside. We feature a trendy on-site café and we encourage our visitors to take their time browsing our extensive displays. Our Ramsden kitchen designers are always at hand to discuss your plans or address any questions you may have. Should you wish to discuss your kitchen project in more detail, we kindly advise you to schedule a free design consultation ahead of your showroom visit. This ensures that one of our designers can dedicate their full attention to you.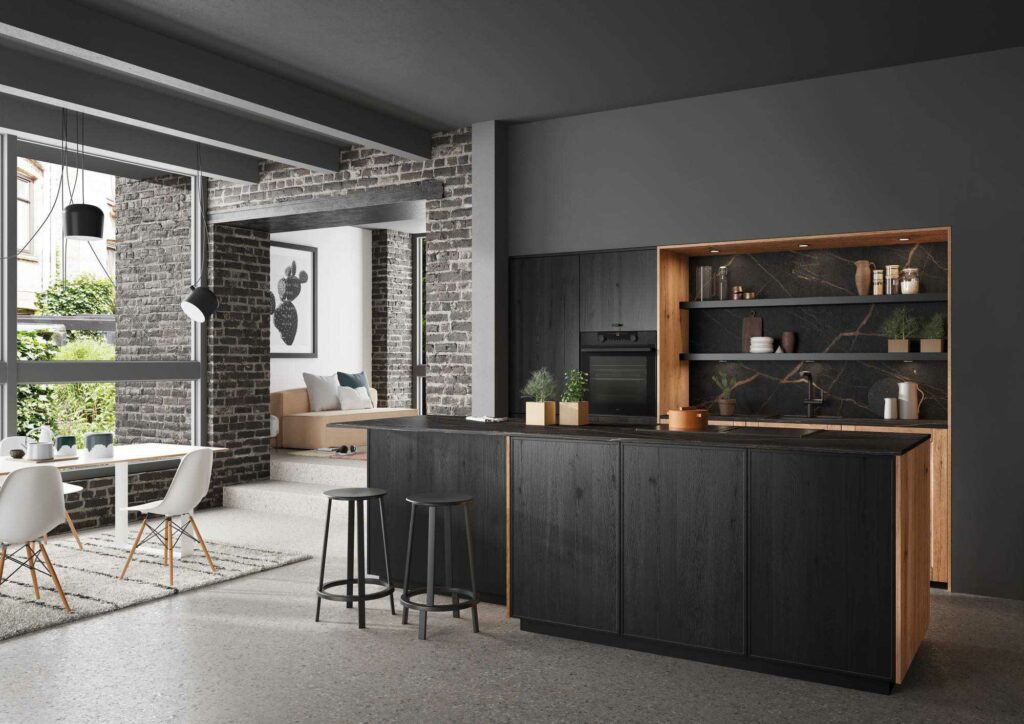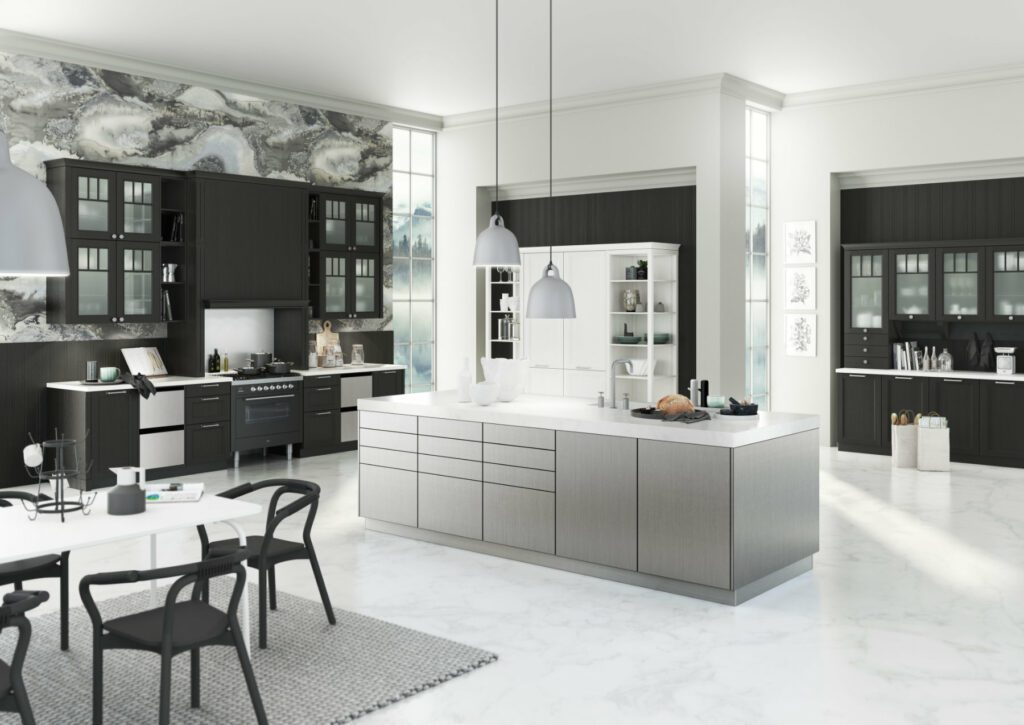 Stunning Showroom Displays
Our spacious kitchen showroom near Ramsden exhibits a range of luxury kitchen displays from our collections, including Bauformat, Burger, and Cesar Kitchens. Our displays include modern gloss doors, striking stone, handleless, matt and wood finishes, along with other options that are sure to captivate you. Each display kitchen is meticulously arranged to help you imagine how various styles and colours might appear in your own kitchen.
Cutting Edge Kitchen Appliances
In addition to our extensive kitchen furniture series, we also offer a wide array of worktops, appliances, glass, handles, and Amtico flooring – everything you need to perfect your new kitchen! Our appliance brands include Bosch, Neff, Siemens, Miele, Beko, and Gaggenau. As a Siemens Studioline partner, we have access to their exclusive Studioline appliance range. For hot taps, we also supply Quooker, Abode, and Zip.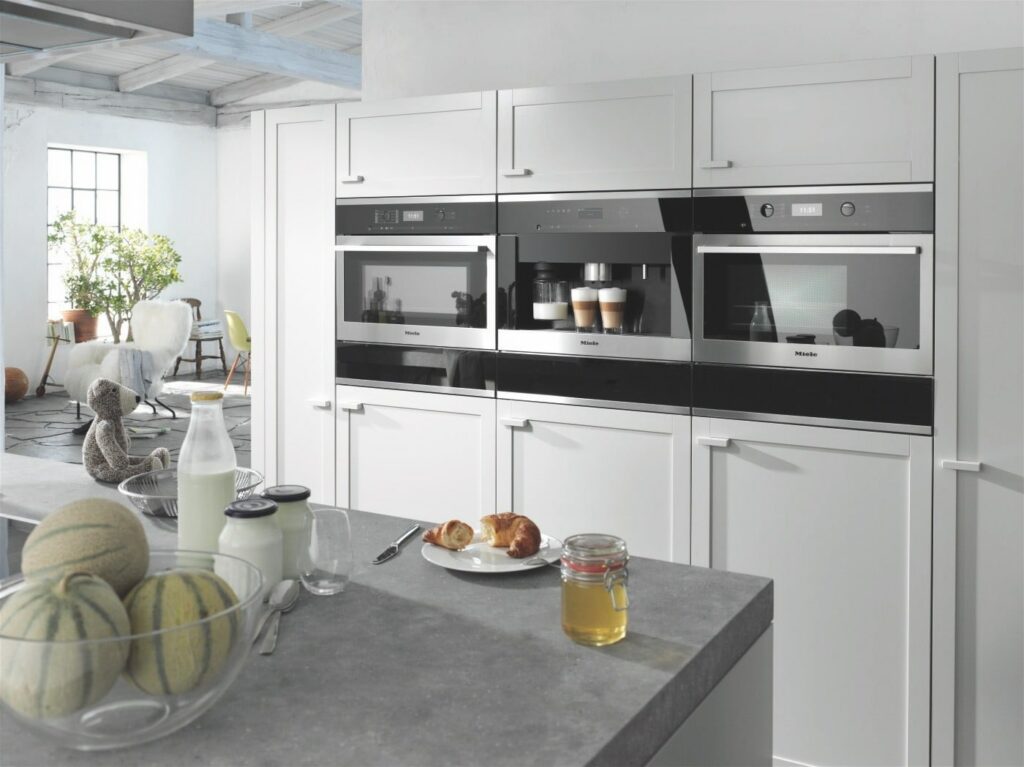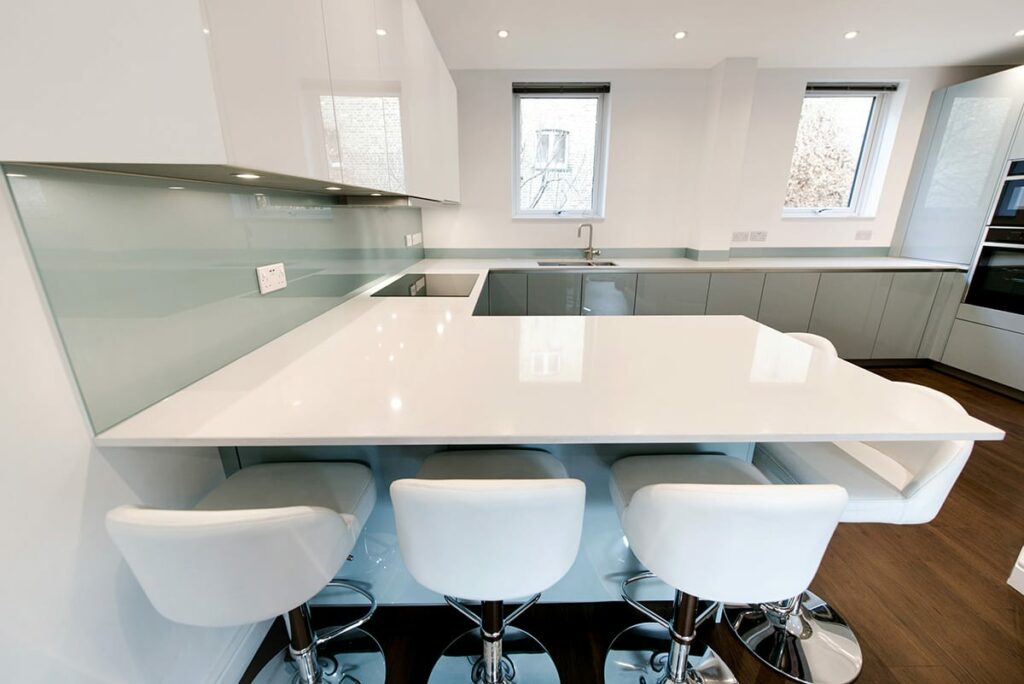 Kitchen Worktops and Glass
To complement your new kitchen, we'll help you find the perfect worktop for your space. We offer a vast selection including Sensa and Dekton by Cosentino, Silestone, quartz, Corian, authentic wood, and an array of quality laminates. Whether you need guidance on appliances, worktops, or glass, our team of Ramsden kitchen designers is always ready to assist you in realising your dream kitchen aesthetic while working within your budget.
Our Complimentary Kitchen Design Consultation
At Alco Kitchens, we invite you to arrange a free kitchen design consultation with us, marking the thrilling start towards your dream kitchen. Initially, all we require is a simple sketch and rough measurements of your existing space, along with Pinterest or Instagram images that can give us a feel for your kitchen vision. If you're unsure about your preferences or requirements, we're adept at asking insightful questions to help steer you towards your ideal design.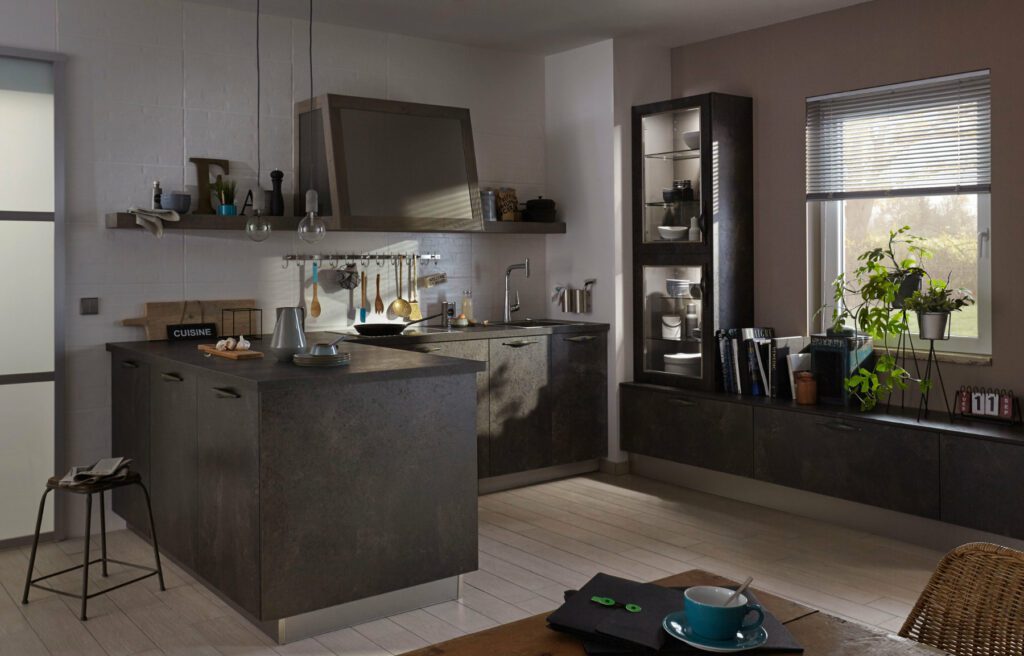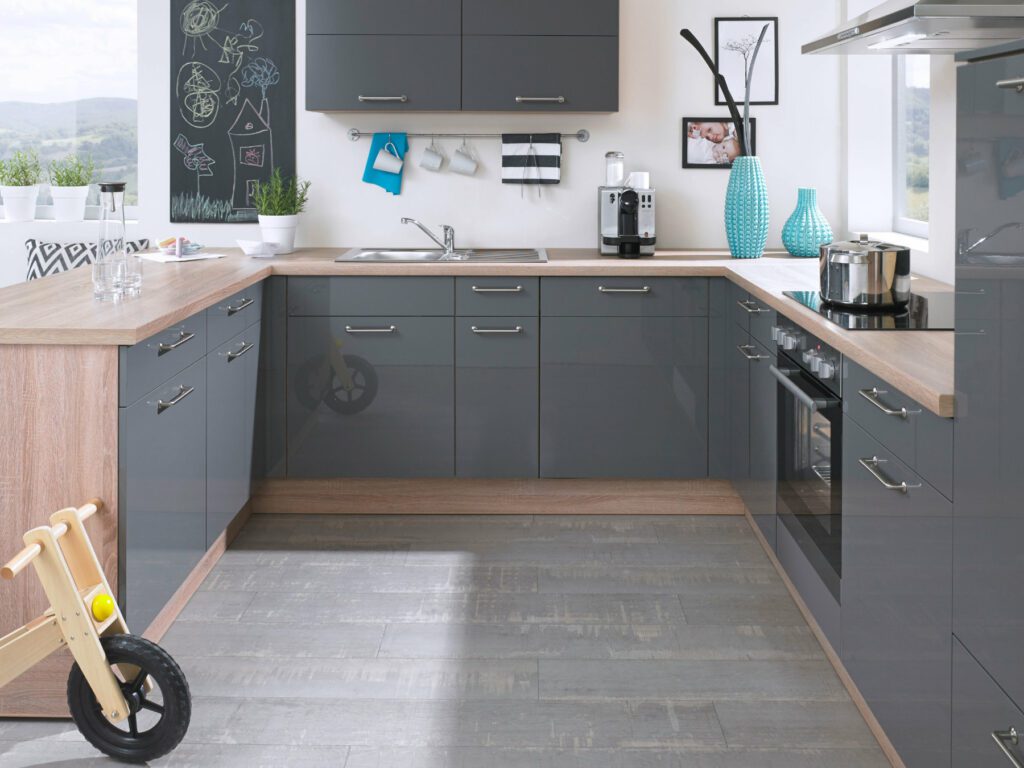 Creating Lasting Kitchen Designs
Our friendly team of Ramsden kitchen designers at Alco Kitchens are specialists in their field, with extensive knowledge of practical elements such as ergonomic planning, drawer functions, lighting, and appliances. They will match your pace throughout the process, offering honest and dependable advice at each stage. If you share your preferences, lifestyle and budget with us, we will explore a range of options to deliver a creative kitchen design that aligns with your unique requirements. All our designs are shown using vibrant colour renders, providing a realistic impression of what your completed kitchen will look like.
Expert Ramsden Kitchen Installation
When it comes to installing your new kitchen, we can offer a comprehensive service where we employ our dedicated team of professional installers through our main contractor company, Timeless Contractors. Proficient in a range of projects, from extensions and conversions to erecting blocks of flats, our team is geared to complete any building task regardless of scale. We oversee all plumbing, plastering, and electrical duties with absolute professionalism and dependability.
If you'd rather employ your own builders, we will liaise with them and perform necessary pre-checks, such as ensuring the correct alignment of plumbing and electrics before handing the project over to your selected construction team.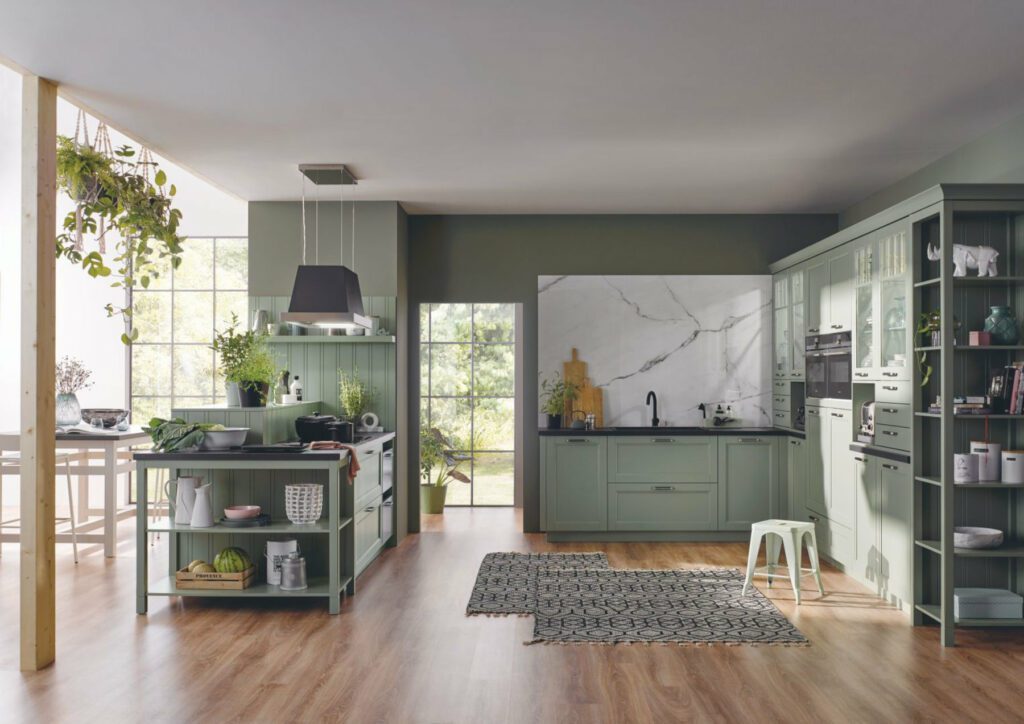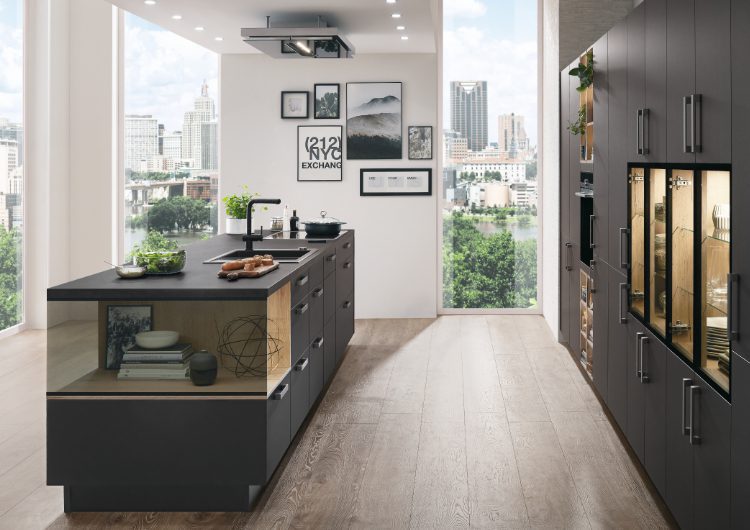 Want To Know More?
Alco Kitchens is devoted to designing and installing your dream kitchen that meets your needs, promising a visually striking yet functional kitchen that caters to all your needs. To learn more about our diverse kitchen collections or to schedule your free kitchen design consultation, get in touch with us today and visit our inspiring kitchen showroom near Ramsden! Our welcoming team of Ramsden kitchen designers is ready to support you throughout each step of your new kitchen journey.
Book A Design Appointment