Alco Kitchens: Local Kitchen Showroom Near South Woodham
Alco Kitchens is your local kitchen showroom near South Woodham, specialising in bespoke kitchen design and installation. Located in Wickford, Essex, we pride ourselves on our expertise in creating stunning Italian, British, and German kitchens, partnering with esteemed brands like Bauformat. We provide products that satisfy both modern and traditional kitchen preferences.
With a history of over twenty years in the kitchen and construction industry, our committed team has the necessary knowledge and competencies to actualise your dream kitchen, customised to meet your expectations. We've created remarkable kitchens for clients across Wickford, Brentwood, Ingatestone, Stock, Billericay, Chelmsford, Hornchurch, Rayleigh, Hockley, and beyond.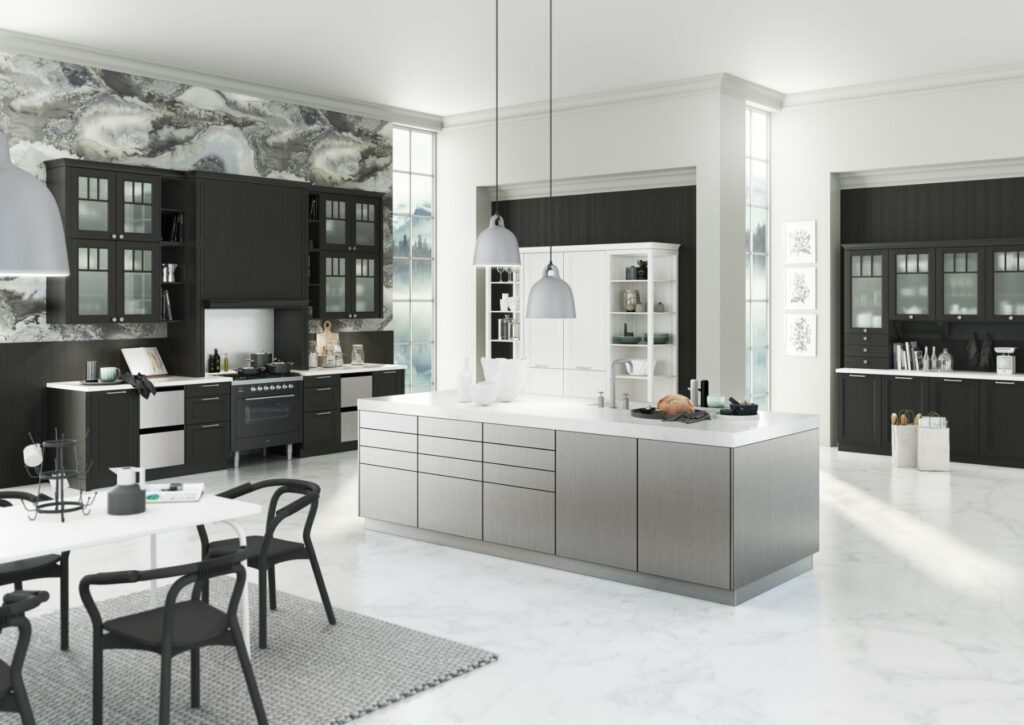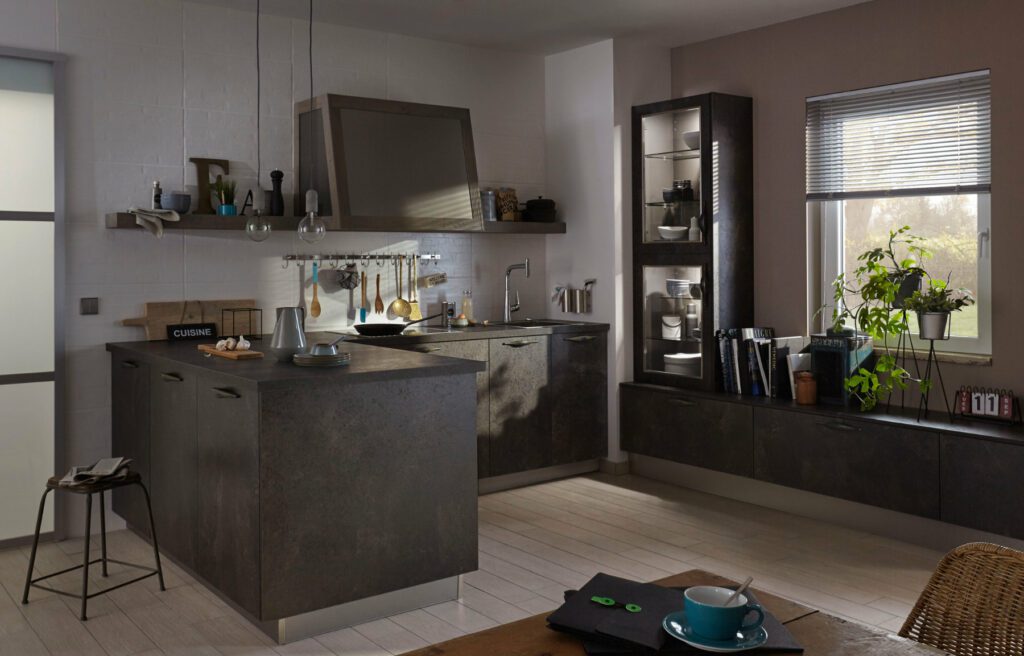 Our Philosophy
At Alco Kitchens, our friendly team of South Woodham kitchen designers is committed to crafting your ideal kitchen design, taking into account your available space and budget. We're more than just salespeople; we never coerce clients into hasty decisions. As seasoned designers and builders, our foremost goal is to provide a bespoke, superior quality kitchen that will bring you joy for many years. We welcome repeat visits to our kitchen showroom near South Woodham and are open to exploring various options that accommodate your needs, preferences, lifestyle, and budget.
Bauformat German Kitchens
Our South Woodham kitchen designers are proficient in both Italian and German kitchen styles, having partnered with the German brand Bauformat, endearingly referred to as "the kitchen family." We uphold their dedication to delivering top-tier products and exemplary client service. Bauformat utilises modern manufacturing methods and meticulous craftsmanship to create mid to high-end kitchens that are guaranteed to add value to your home. Their collection comprises a wide selection of colours, finishes, bespoke options, distinctive surfaces, and clever storage solutions.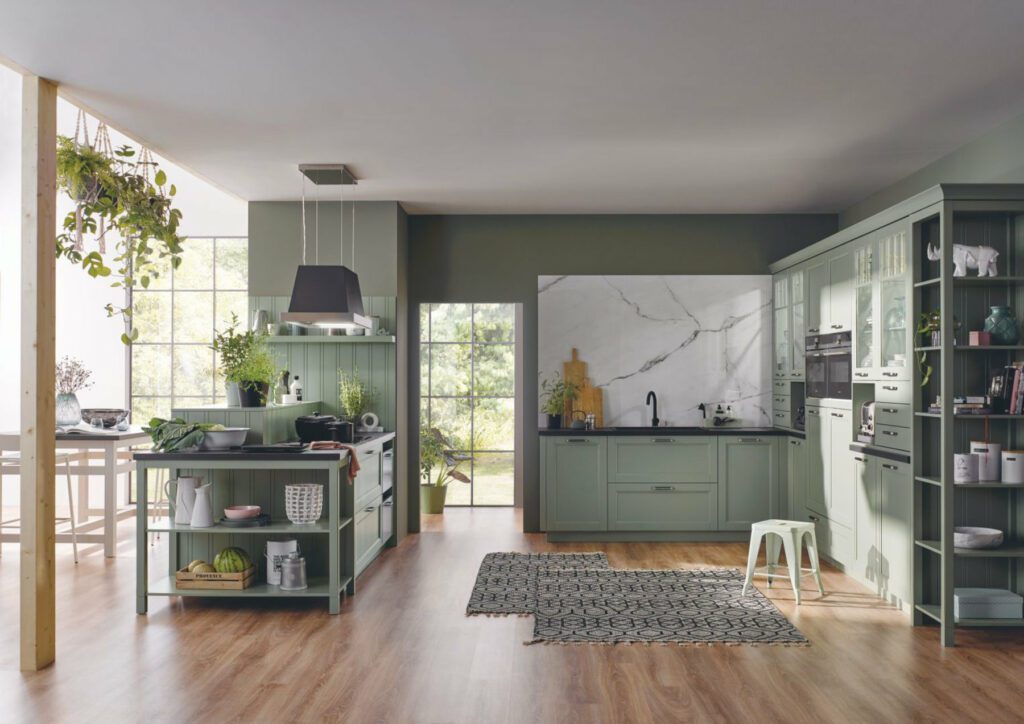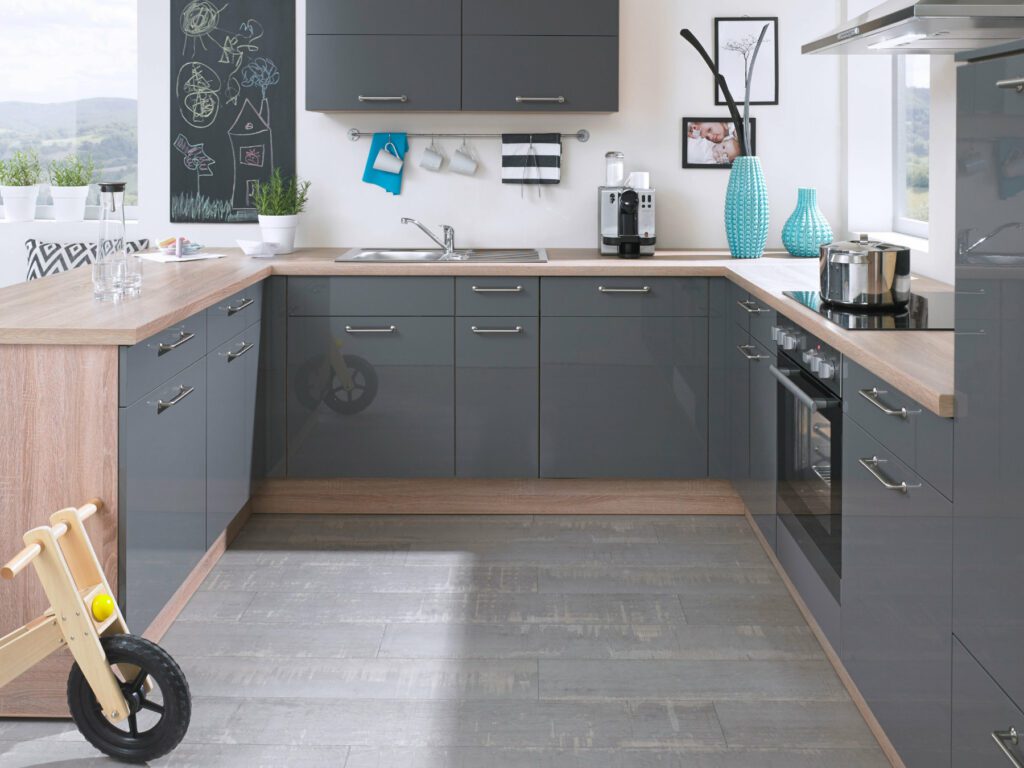 Burger Kitchen Range
We are also proud to offer Bauformat's entry-level series, the Burger kitchen collection. While it reflects Bauformat's acclaimed quality benchmarks, this range provides fewer choices concerning colours, finishes, and additional features. For example, the internal carcasses are exclusively available in white. However, the restrictions of the Burger series lead to more budget-friendly prices, thus making it an economical kitchen option. If you're looking for an elegant kitchen design that fits within a smaller budget, Bauformat's Burger range is the perfect choice.
Italian Kitchens
At Alco Kitchens, we take pride in showcasing not only premier German kitchens but also a beautiful assortment of Italian kitchens. Renowned for their unique style and elegance, Italian kitchens contribute to a stunning and lavish kitchen appearance. Our customised range of Italian kitchens offers an abundance of design options, as we can tailor kitchens in any requested size, colour, and finish.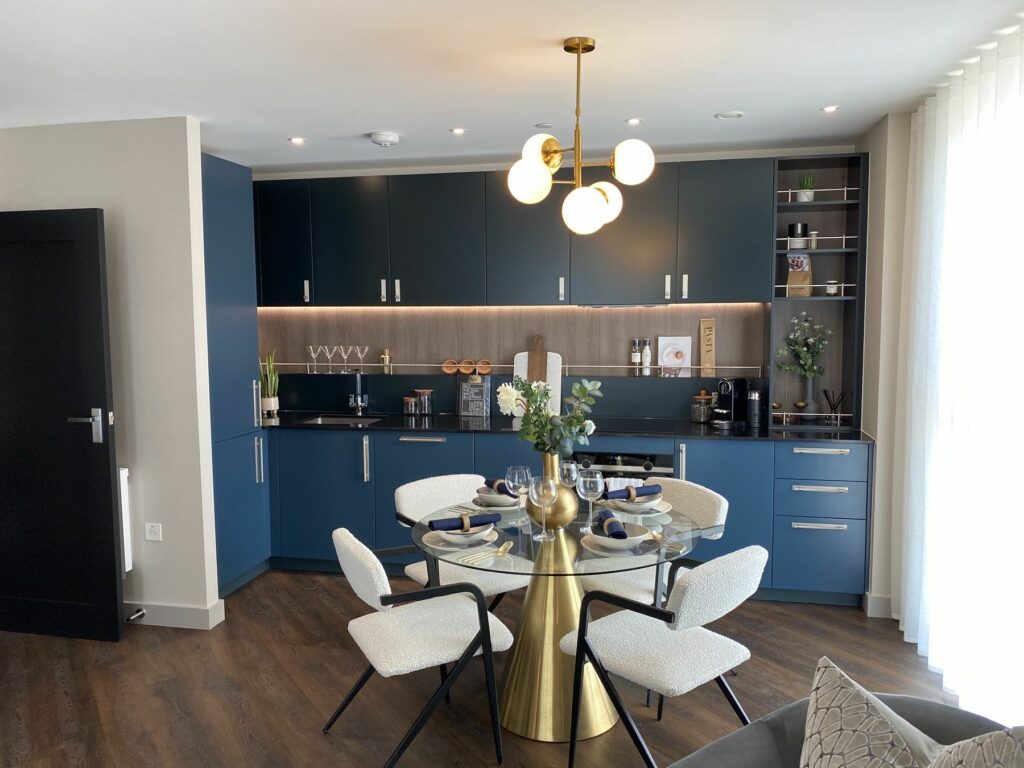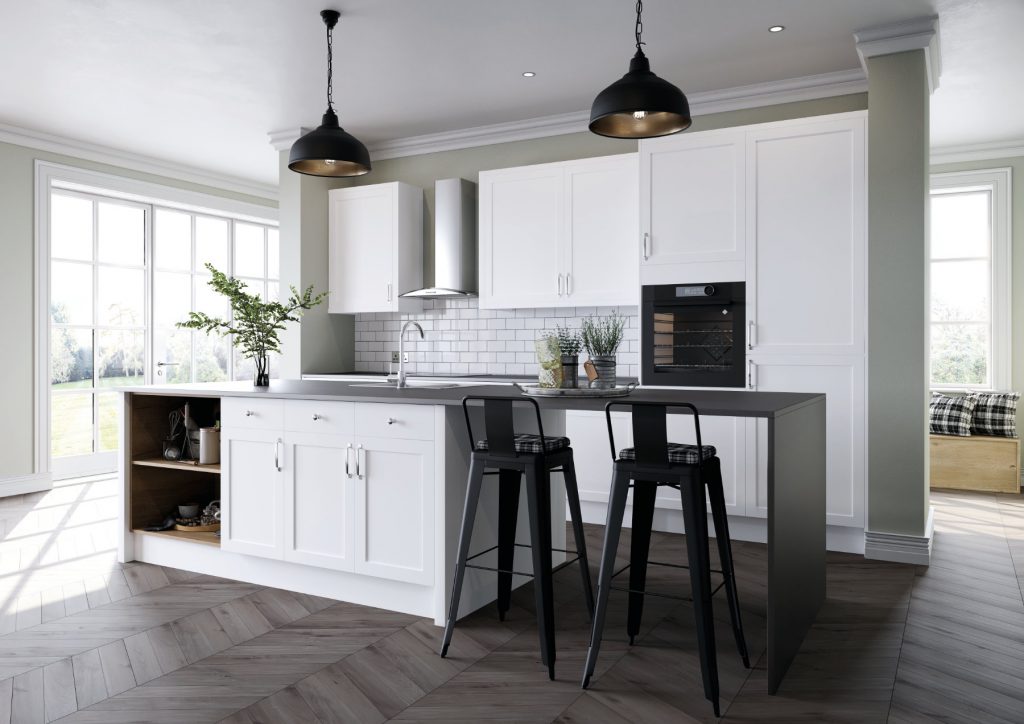 Bespoke British Kitchens
Alongside our German and Italian kitchen collections, Alco Kitchens also offers a range of British kitchens, renowned for their extraordinary craftsmanship and traditional charm. Our British kitchens originate from a respected brand, known for its expertise in both contemporary and traditional designs. The brand's collection includes a wide array of styles such as shaker, in-frame, painted wood, and modern handleless, making it an optimal choice for fashioning stylish, functional kitchens that infuse personality into your space.
Visit Our Kitchen Showroom Near South Woodham
Just a 15-minute car journey away, our kitchen showroom near South Woodham situated in the heart of Wickford is the ideal place to start planning your new kitchen. We offer ample complimentary parking right outside, as well as a stylish on-site café, encouraging you to take your time while exploring our extensive displays. Our enthusiastic team of South Woodham kitchen designers are always on hand to discuss your plans and respond to any questions you may have. If you're keen to explore your new kitchen project more thoroughly, we kindly ask that you arrange a free design consultation prior to your showroom visit, which ensures that one of our designers can devote their full attention to you.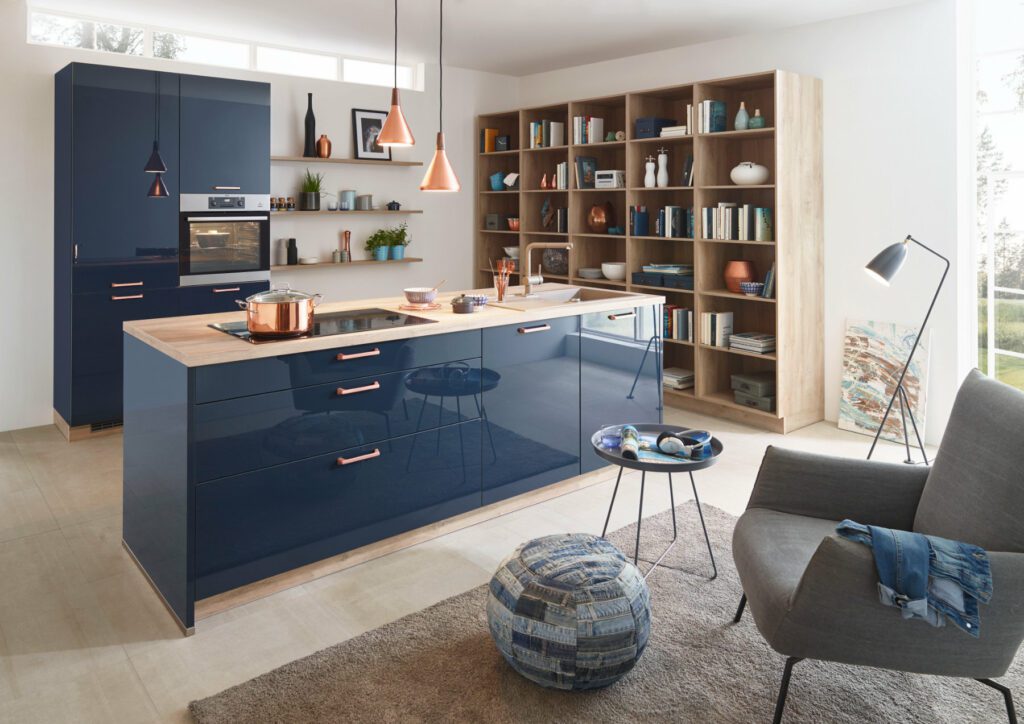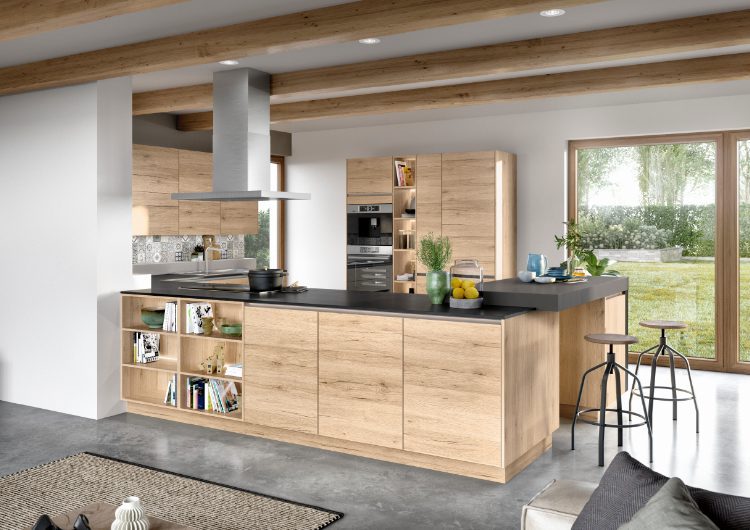 Elegant Showroom Exhibits
Our spacious kitchen showroom near South Woodham presents a variety of stunning kitchen displays from our Bauformat, Burger, and Cesar Kitchens ranges. Showcasing contemporary gloss doors, exquisite stone, handleless, matt, wood and more, our intriguing exhibits will certainly inspire you. Each kitchen we display is carefully arranged to ensure you can imagine how various finishes might appear in your own kitchen.
Cutting-Edge Kitchen Appliances
Beyond our captivating kitchen furniture collections, we also provide a wide assortment of worktops, appliances, glass, handles, and Amtico flooring, guaranteeing you have everything you might need to create your dream kitchen. Our appliance brands include Bosch, Neff, Siemens, Miele, Beko, and Gaggenau. For hot taps, we also supply Quooker, Abode, and Zip. As partners with Siemens Studioline, we also have privileged access to their exclusive Studioline appliance collection.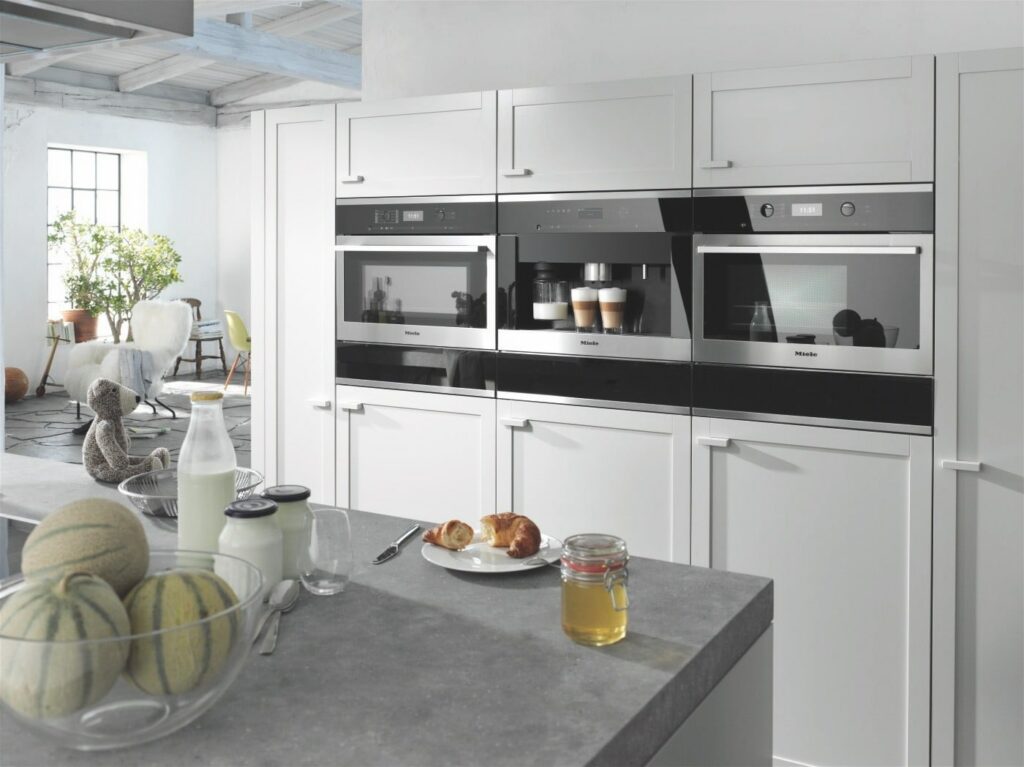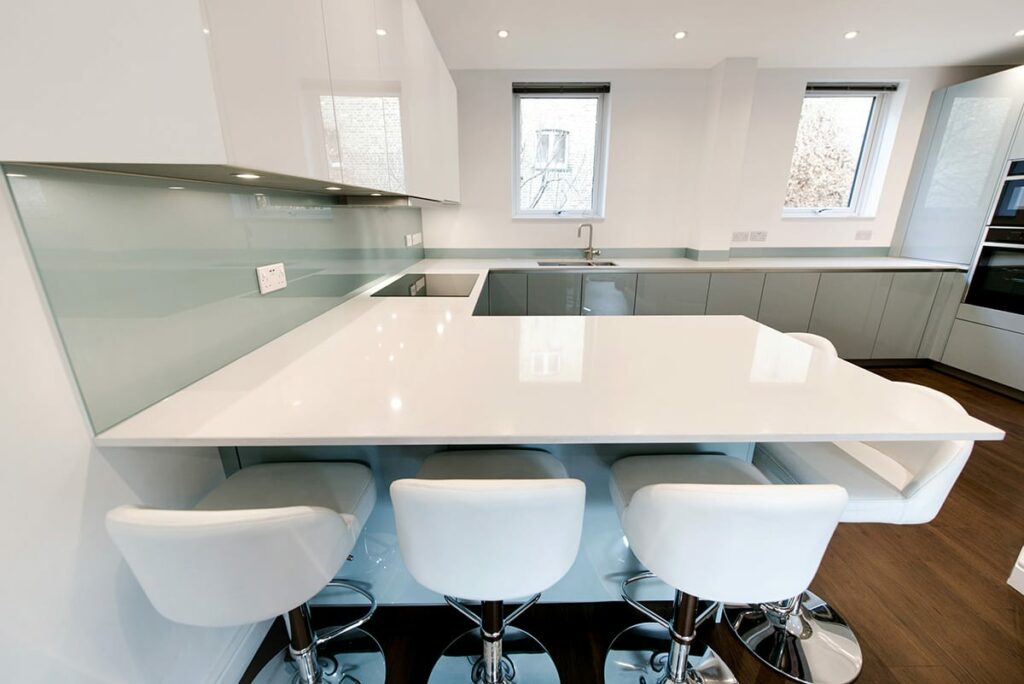 Kitchen Worktops and Glass
We offer a broad range of kitchen worktops, including Sensa and Dekton by Cosentino, Silestone, quartz, Corian, authentic wood, along with an assortment of quality laminates. Whether you need advice on appliances, work surfaces, or glass, our team of South Woodham kitchen designers is always ready to guide you in realising your dream kitchen aesthetic while respecting your project's budget.
Our Complimentary Kitchen Design Service
We encourage you to book a free kitchen design consultation with us and begin the thrilling journey towards your perfect kitchen! To get started, all we require is a preliminary sketch and approximate measurements of your current space, along with a few images to help us grasp your vision. If you're uncertain about your preferences or requirements, we're adept at asking the right questions to pinpoint your ultimate design.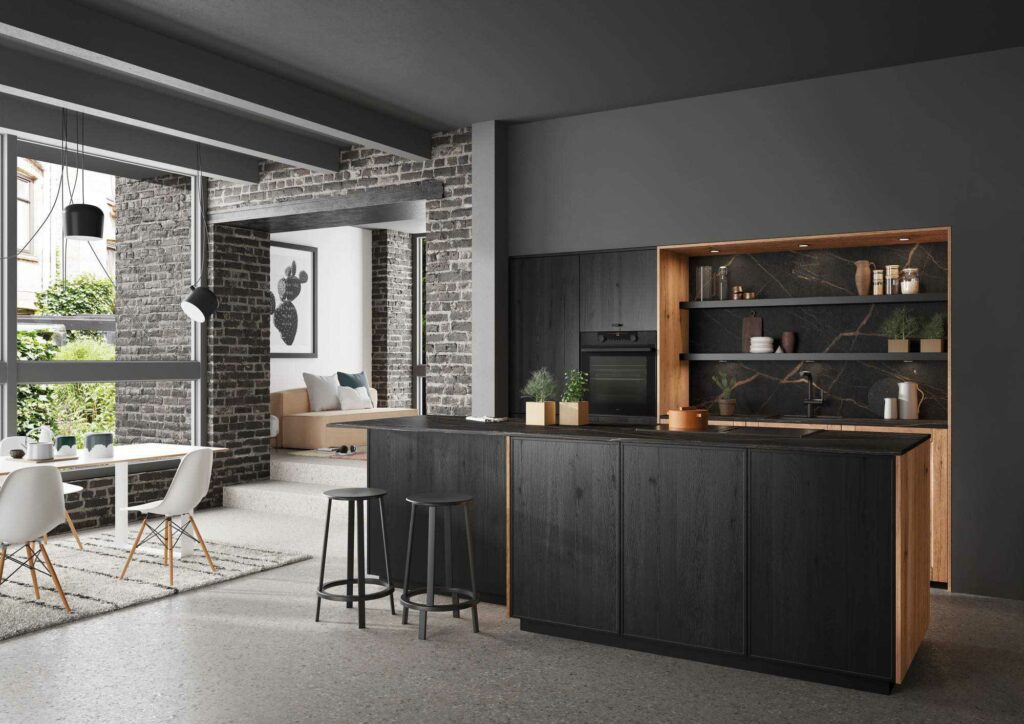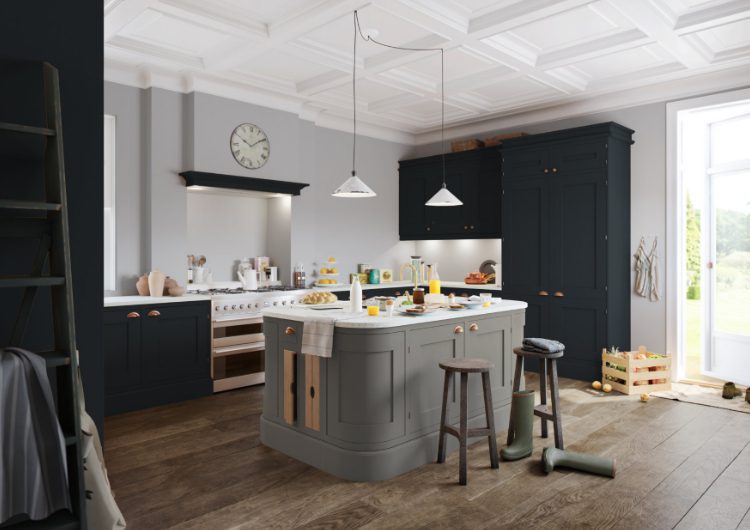 Crafting Long-Lasting Kitchen Designs
Our enthusiastic team of South Woodham kitchen designers at Alco Kitchens are professionals in their field, with a comprehensive understanding of practical elements like ergonomic layout, drawer functionalities, lighting, and appliances. They'll always work at your pace, providing trustworthy and straightforward advice during each step of the process. We'll explore a multitude of options to guarantee an inventive kitchen design that fulfills your bespoke requirements. All our designs are presented in vibrant colour renders, allowing you to vividly imagine your completed kitchen.
South Woodham Kitchen Installation
For the installation of your new kitchen, we offer a comprehensive project-managed service, making use of our in-house team of specialist installers via our main contractor business, Timeless Contractors. With experience spanning various projects, from constructing extensions and conversions to erecting flats, our team is capable of handling any building works, carrying out all plumbing, plastering, and electrical tasks with absolute professionalism and dependability.
If you choose to employ your own builders, we can also collaborate with them and conduct vital preliminary checks, such as ensuring the correct positioning of plumbing and electrics before the project is handed over to your chosen tradespeople.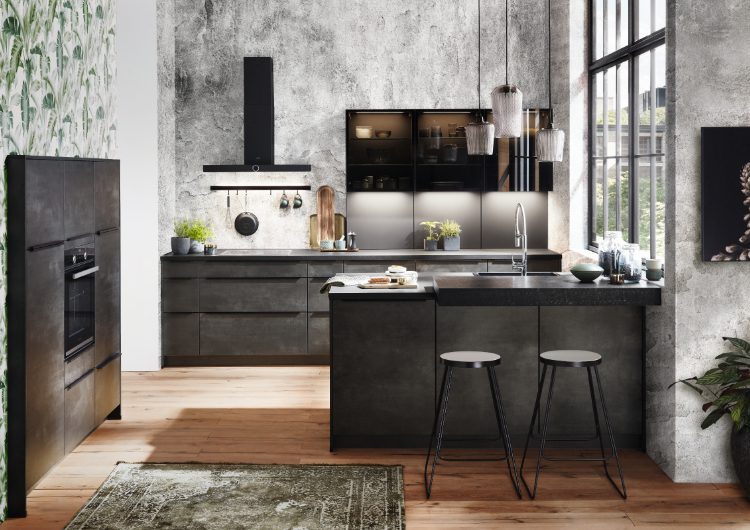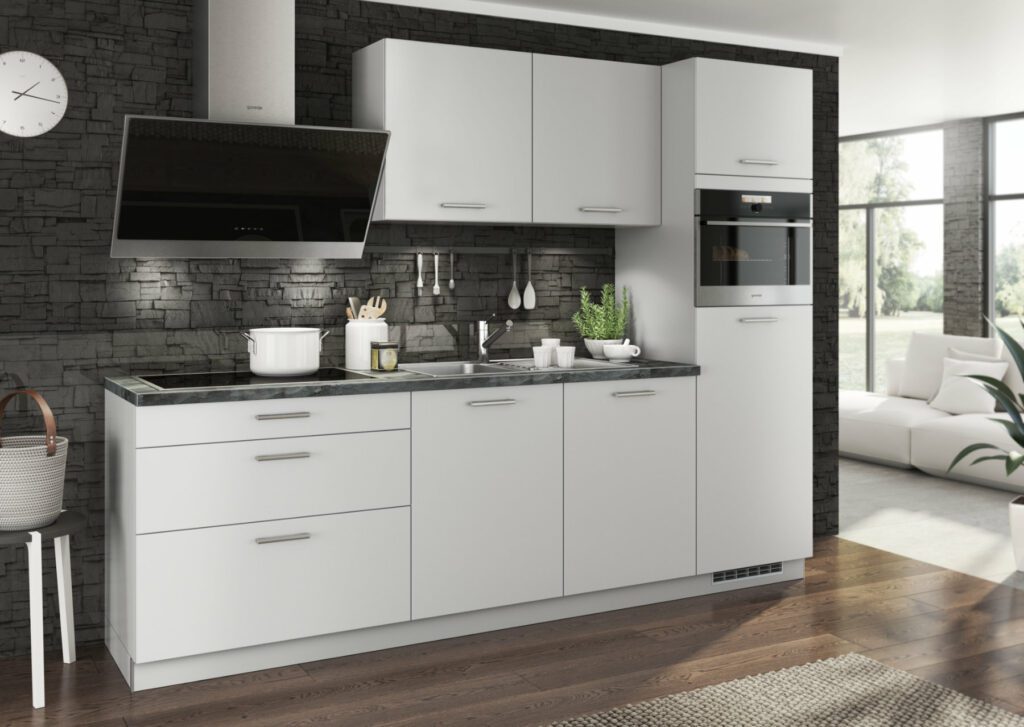 Contact Alco Kitchens Today
Alco Kitchens is dedicated to designing and installing your dream kitchen in line with your expectations, delivering a visually appealing and functional end product that meets all your requirements. To discover more about our impressive kitchen collections or to arrange your complimentary kitchen design consultation, contact us today and visit our luxurious kitchen showroom near South Woodham! Our friendly team of kitchen designers is keen to support you at every stage of your new kitchen journey.
Book A Design Appointment