Alco Kitchens: Leading Kitchen Showroom Near Billericay
Welcome to Alco Kitchens, a bespoke kitchen showroom near Billericay located in Wickford, Essex. We specialise in designing and installing high quality German, Italian and British kitchens, offering a range of styles, from modern to traditional.
With twenty years of experience in the kitchen and construction industry, our dedicated team of Billericay kitchen designers have the expertise required to bring your dream kitchen to life, tailored to your specific requirements. Throughout the years, we have crafted exceptional kitchens for clients in Wickford, Brentwood, Billericay, Chelmsford, Hornchurch, Rayleigh, Hockley, and more.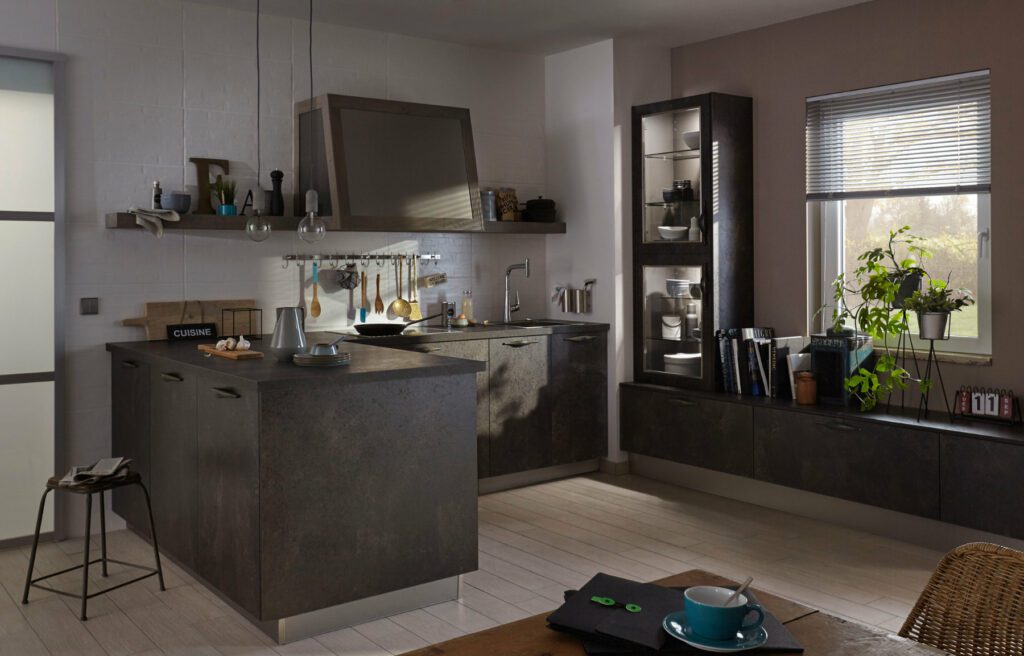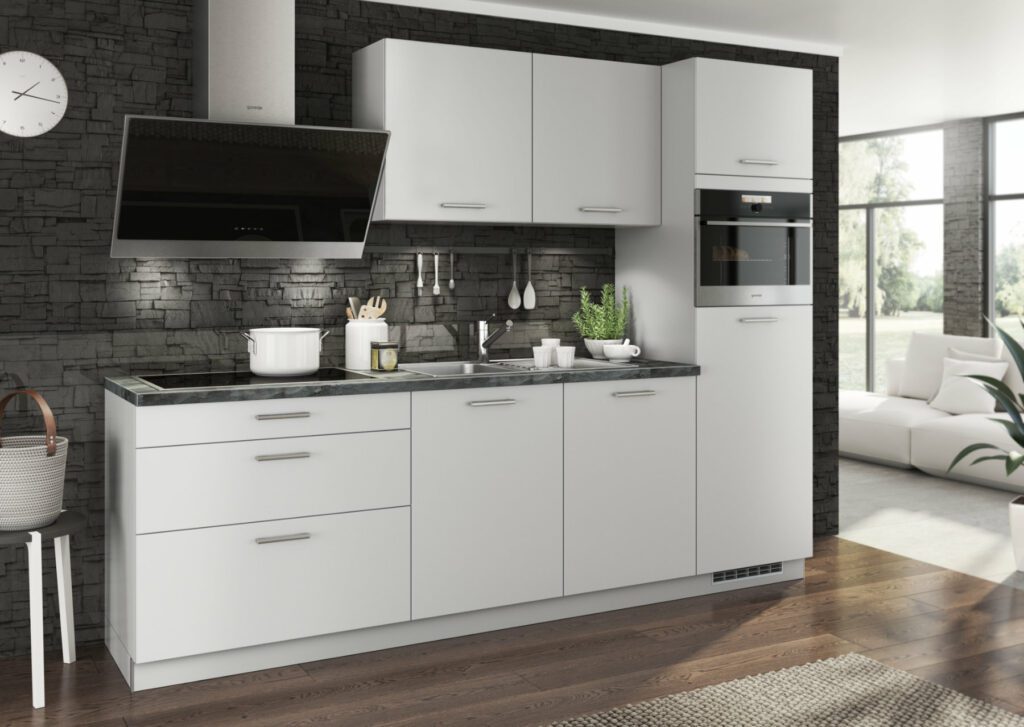 Our Core Values
At Alco Kitchens, our friendly and transparent team is committed to creating the perfect kitchen for you while considering your budget and preferences. We are not mere salespeople, and we never pressure our clients into rushed decisions. As experienced builders and designers, our primary goal is always to deliver a bespoke kitchen of superior quality that will bring you joy for years to come. We invite you to visit our kitchen showroom near Billericay and explore various kitchen options that align with your needs, preferences, lifestyle, and budget.
Bauformat German Kitchens
Our Billericay kitchen designers have extensive experience in designing both Italian and German kitchens, proudly partnering with the German brand Bauformat. Affectionately known as 'the kitchen family', this brand shares our dedication to providing top-notch products and unparalleled customer service. With modern manufacturing techniques and meticulous craftsmanship, Bauformat creates mid to high-end kitchens that offer excellent value. Their range encompasses a wide variety of colours, finishes, customisable options, unique surfaces, and intelligent storage solutions. With Bauformat, you can achieve a stylish and sophisticated yet functional kitchen space.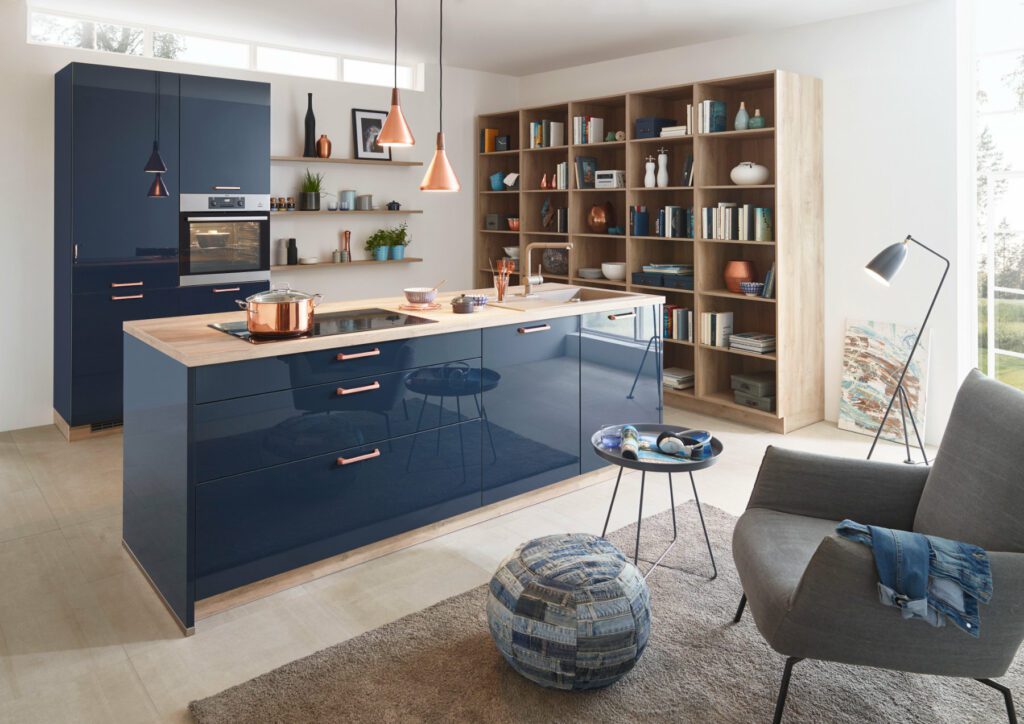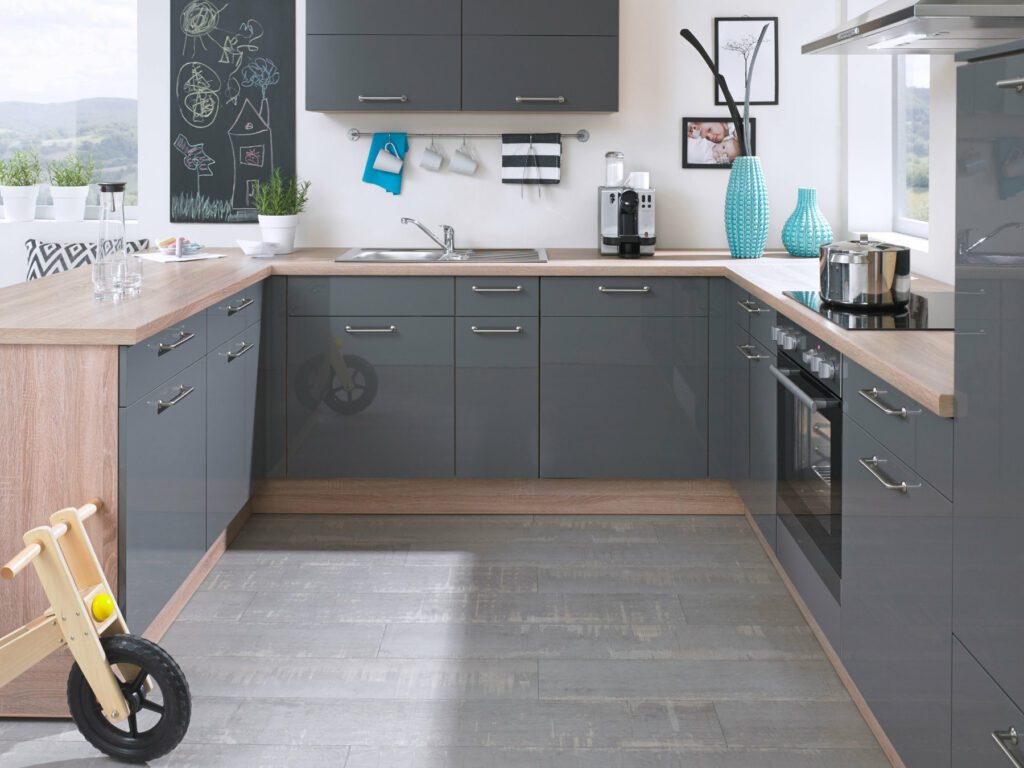 Burger Kitchens
For those in search of a balance between premium quality and affordability, we also supply Bauformat's entry-level series, the Burger kitchen range. While it retains the well-regarded standards of Bauformat, this collection presents a slightly reduced variety in terms of colours, finishes, and additional features. For instance, the kitchen cabinet carcasses are only available in white. These limited options within the Burger range equate to more budget friendly price options, providing a high-end yet affordable kitchen solution.
Luxury Italian Kitchens
Alongside our extensive German kitchen collections, we are also proud to offer a line of luxury Italian kitchens. Celebrated for their sophistication and allure, Italian kitchens create a stylish and elevated kitchen aesthetic. Our tailored selection of Italian kitchens affords design versatility, as we're fully equipped to create custom kitchens in whichever style, colour and finish you prefer. With Alco Kitchens, you can revel in the magnificence of an Italian kitchen at a cost that is sure to delight you.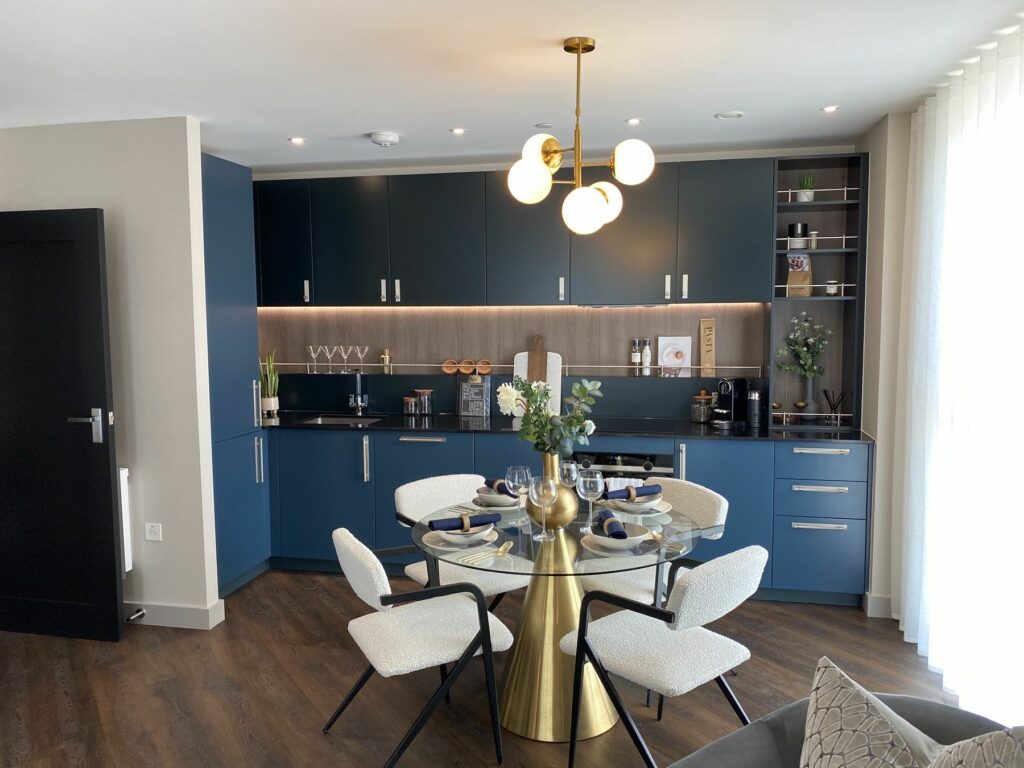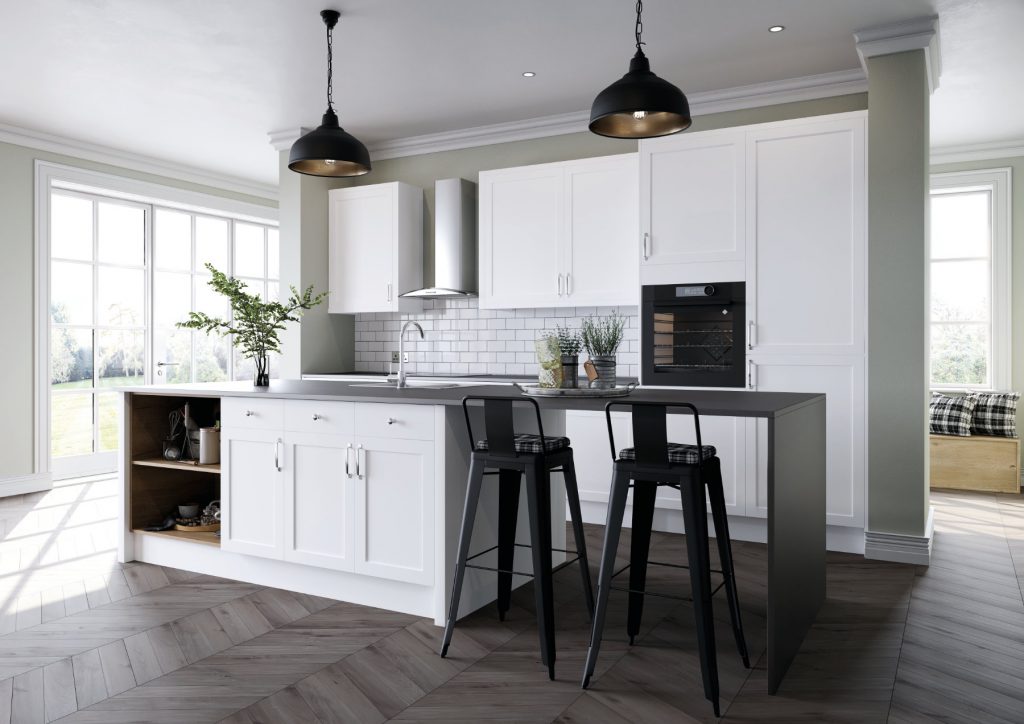 Bespoke British Kitchens
Our collection additionally features an assortment of British kitchens, praised for their exceptional craftsmanship and timeless appeal. Our bespoke UK kitchens originate from a respected British brand, which offers a wide array of both contemporary and traditional styles. Displaying a range of designs such as shaker, in-frame, painted wood and modern handleless, our British kitchens stand out as the perfect option for creating fashionable, practical kitchens that inject plenty of personality into your kitchen.
Explore Our Inviting Kitchen Showroom Near Billericay
To start your kitchen planning journey, we encourage a visit to our kitchen showroom near Billericay, which is mere 17-minute drive away in Wickford. We offer abundant free parking as well as a chic in-house café to make your trip as enjoyable as possible. You can take your time while exploring our spacious showroom, where our passionate team is always on hand to discuss design ideas or answer any queries you might have. If you'd like to discuss your upcoming kitchen project in more depth, please schedule a complimentary design consultation prior to your showroom visit. This guarantees that one of our professional Billericay kitchen designers can dedicate their full attention to you.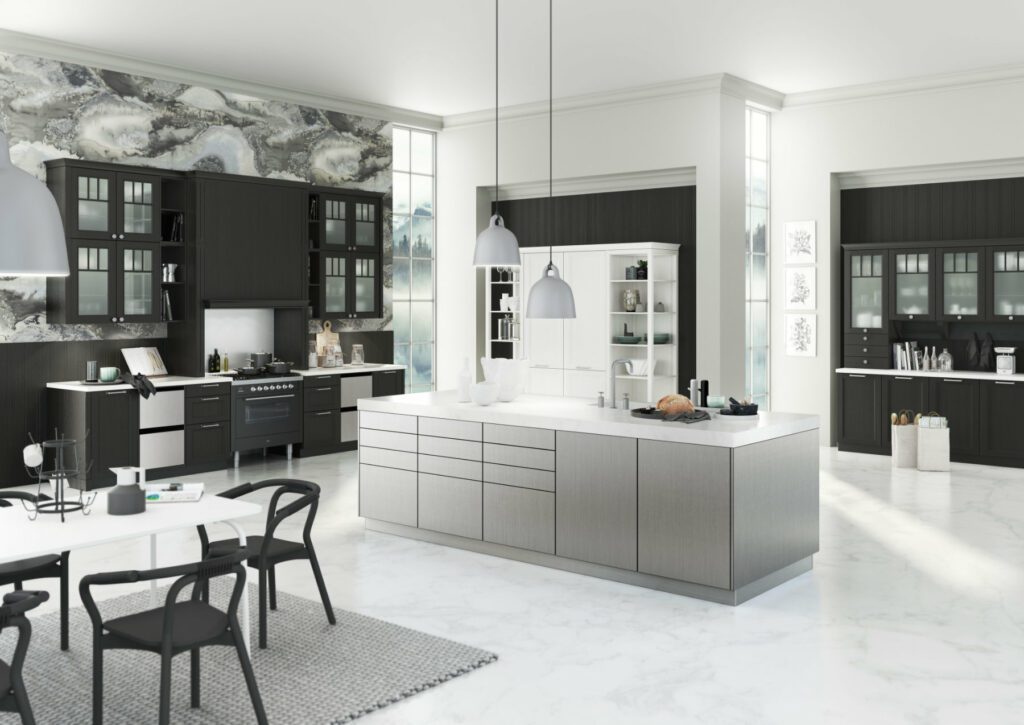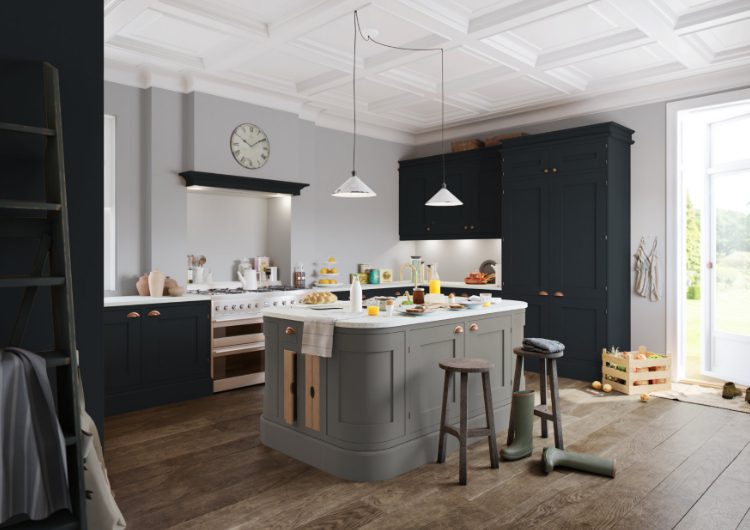 Sophisticated Showroom Displays
Our expansive kitchen showroom near Billericay presents an assortment of dazzling kitchen exhibits from our Bauformat, Burger, and Cesar Kitchens collections. You'll encounter many different styles and finishes, including modern gloss, stone, handleless, matt, wood, and more. Each display is meticulously put together to help you imagine how different finishes could transform your own kitchen.
Premium Kitchen Appliances
Beyond our broad kitchen furniture offerings, we also showcase a selection of worktops, appliances, glass, handles, and Amtico flooring, ensuring you can find all the components necessary to realise your dream kitchen design. Our appliance brands include Bosch, Neff, Siemens, Miele, Beko, and Gaggenau. For boiling water taps, we also supply Quooker, Abode, and Zip. As a Siemens Studioline partner, we have access to their exclusive Studioline appliance collection, offering you plenty of choices for your kitchen appliances.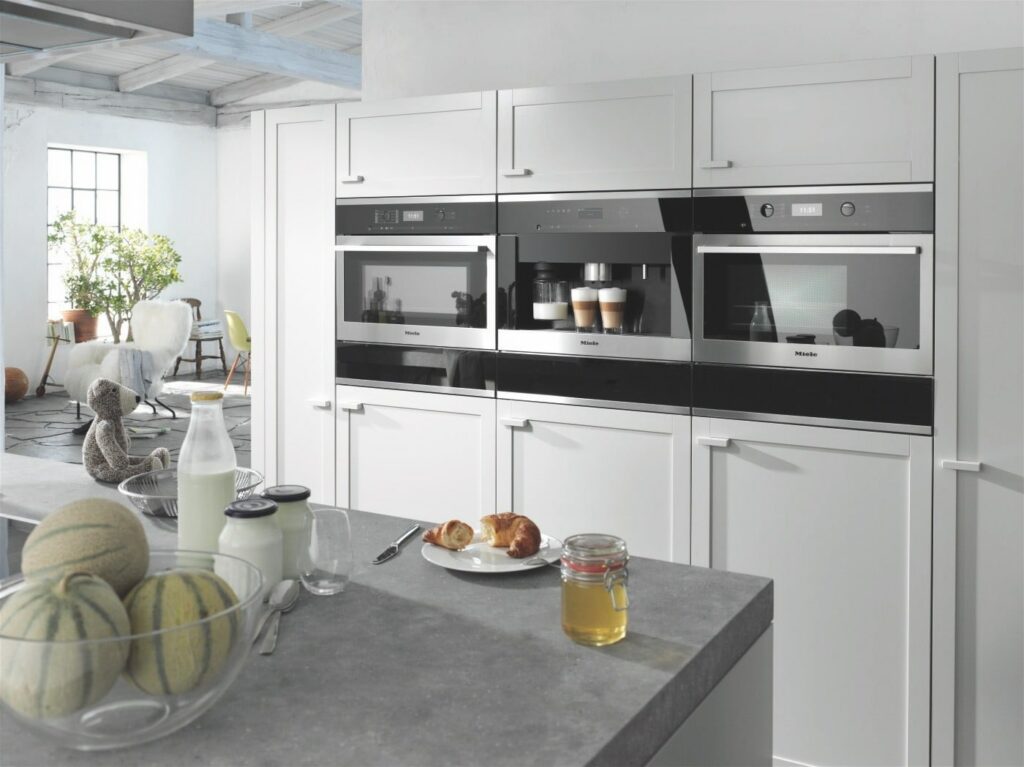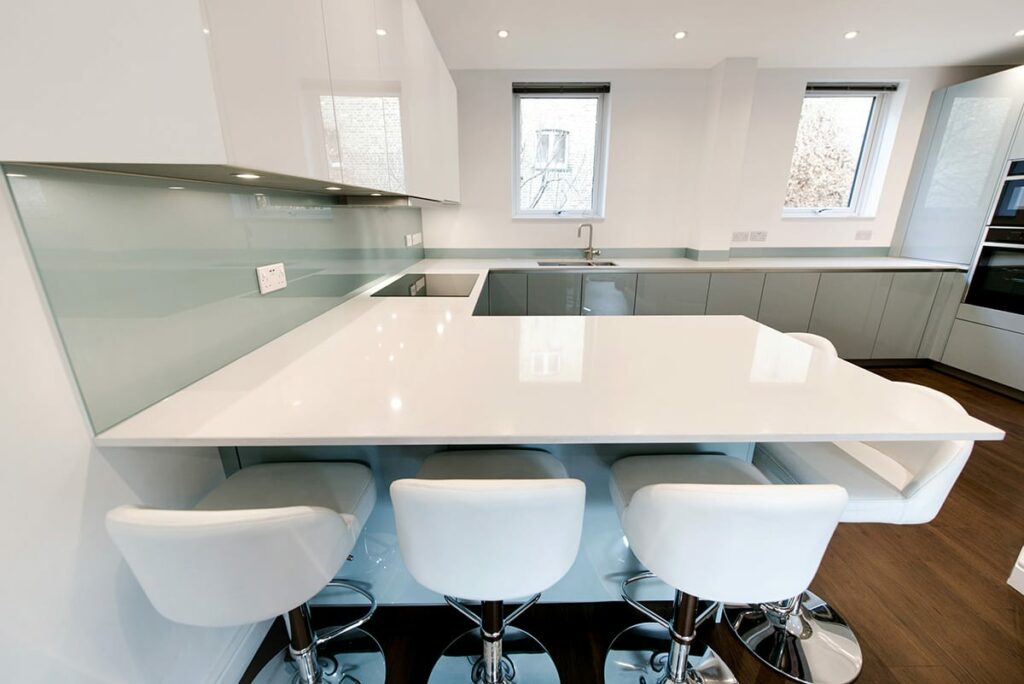 Kitchen Worktops and Glass
We also provide a diverse selection of kitchen worktop choices, including Sensa and Dekton by Cosentino, Silestone, quartz, Corian, genuine wood, and top-grade laminates. Our team of Billericay kitchen designers is always available to assist you in realising your dream kitchen, whether that involves appliances, worktops, or glass.
Our Complimentary Kitchen Design Service
We invite you to schedule a free kitchen design consultation with us to start planning your new kitchen. Initially, we only ask that you provide rough plans and general measurements of your existing space, along with a few Pinterest or Instagram images to help us understand your style and preferences. If you're unsure what your ideal design looks like, we can ask insightful questions to guide you towards your perfect kitchen while remaining within your budget.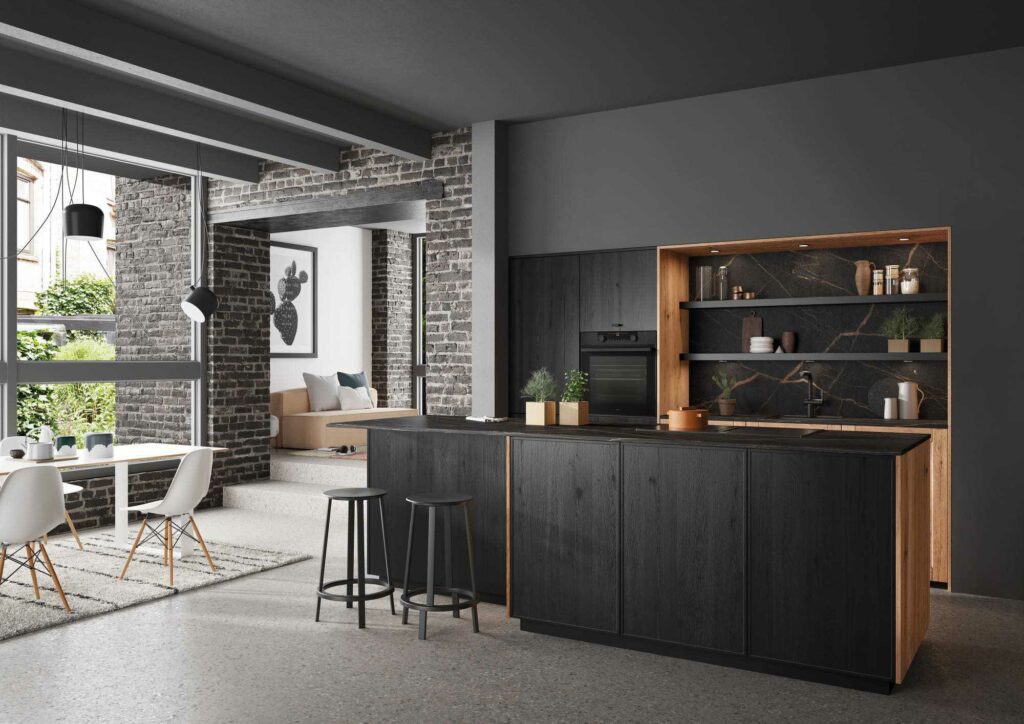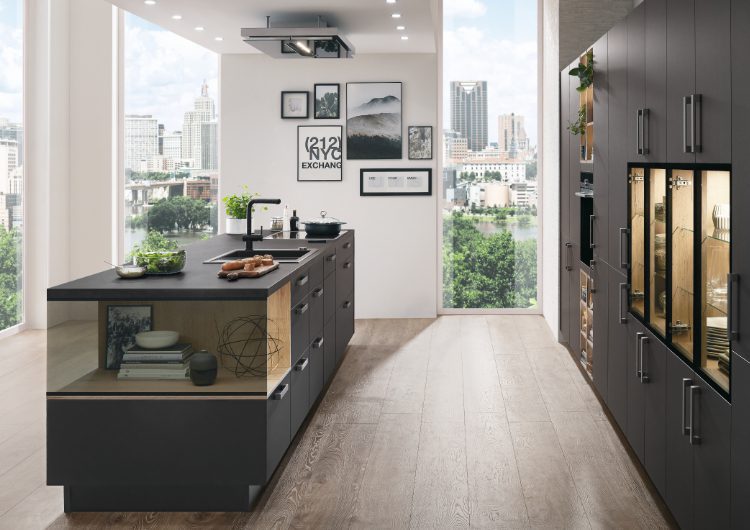 Crafting Fashionable and Durable Kitchen Designs
At Alco Kitchens, our team of dedicated Billericay kitchen designers are true specialists when it comes to crafting a bespoke kitchen. Boasting extensive understanding of functional aspects such as ergonomic layouts, drawer mechanisms, lighting, and appliances, they will work in accordance with your needs and offer trustworthy advice during each stage. We will take your preferences, lifestyle, and budget into account to deliver a one-of-a-kind kitchen design that meets your requirements. All our designs are presented in vibrant colours and high definition, creating a realistic visual depiction of your completed Billericay kitchen.
Kitchen Installation in Billericay
When it comes to kitchen installation, our proficient team is an excellent choice. We provide a comprehensive service wherein we utilise our own team of skilled installation experts through our primary contracting business, Timeless Contractors. Our team is adept in an assortment of projects and has hands-on experience with our trusted brands. You can be confident that they are fully prepared to undertake tasks of any scale, handling all plumbing, plastering, and electrical tasks with professionalism and dependability.
Alternatively, should you choose to engage your own builders, we can liaise with them and carry out necessary pre-assessments such as ensuring plumbing and electrical elements are positioned correctly before handing the project over to your selected tradespeople.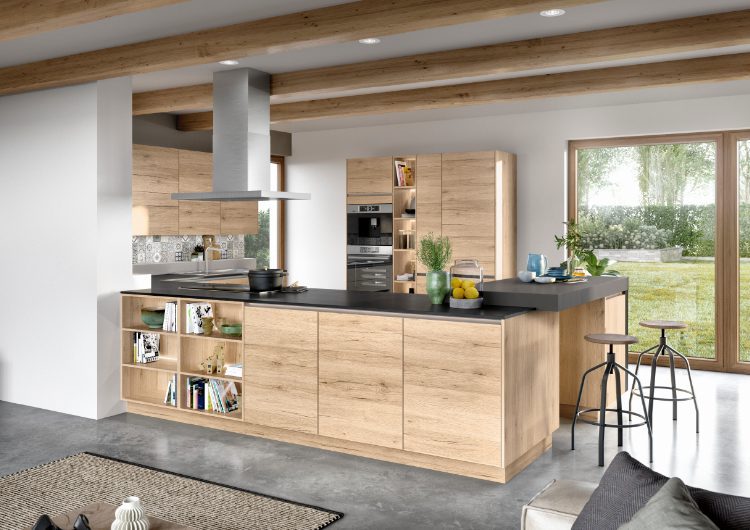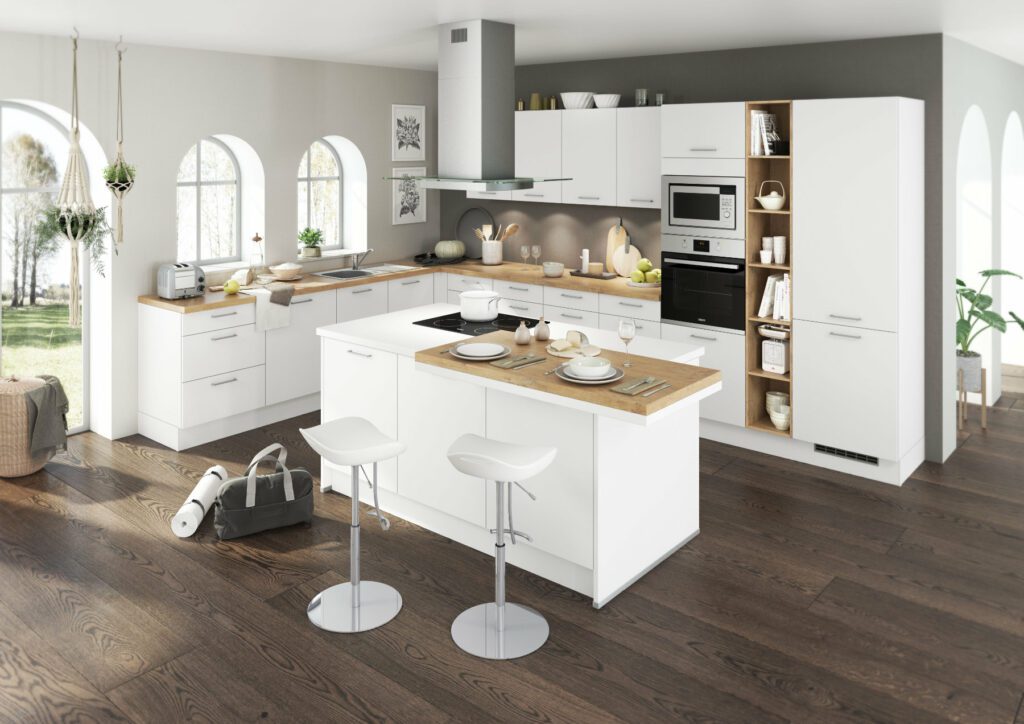 Want to Learn More?
Alco Kitchens is dedicated to designing and installing a striking yet functional kitchen that's customised to your unique needs and specifications. Our primary objective is to realise your vision whilst respecting your spatial and budgetary requirements, offering sound advice on how to maximise your space during each step of the process. To explore our extensive kitchen collections or to schedule your free kitchen design consultation, contact us today and visit our inspiring kitchen showroom near Billericay!
Book A Design Appointment