Alco Kitchens: Luxury Kitchen Showroom Near Crays Hill
Alco Kitchens is a kitchen design and installation company situated in Wickford, Essex specialising in Italian, British, and German kitchen designs, featuring prominent brands such as Bauformat. From our kitchen showroom near Crays Hill, we have designed exceptional kitchens for clients in Wickford, Brentwood, Ingatestone, Crays Hill, Billericay, Chelmsford, Hornchurch, Rayleigh, and beyond.
Boasting over twenty years of experience in the kitchen and building sector, our committed team has the expertise to turn your ideal kitchen into a reality, customised to meet your bespoke needs and requirements.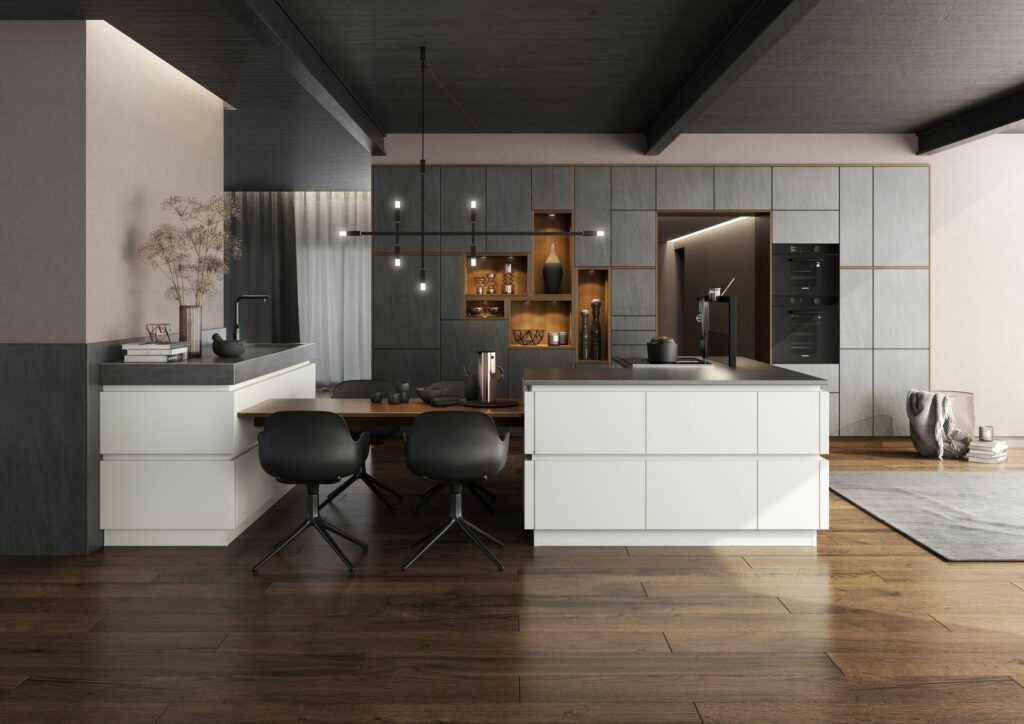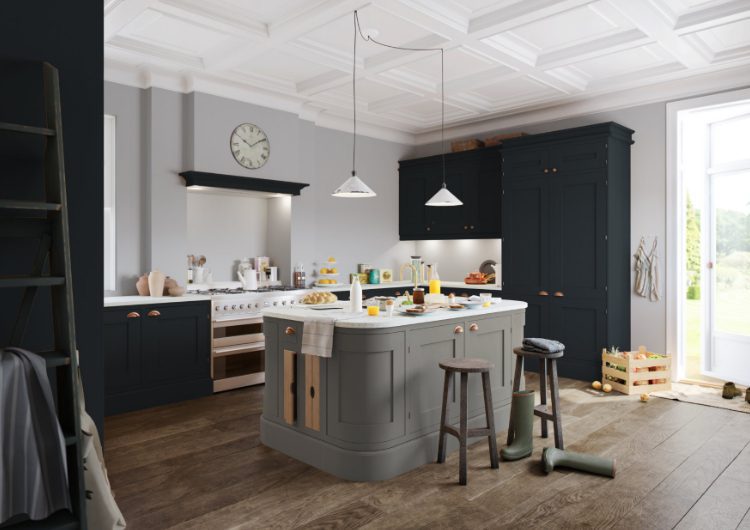 The Alco Kitchens Philosophy
At Alco Kitchens, our Crays Hill kitchen designers are devoted to creating your dream kitchen while respecting your budget and spatial requirements. We don't employ pushy sales tactics, nor do we rush clients into hasty decisions. As seasoned designers and builders, our main objective is to provide a tailored luxury kitchen that will bring you pleasure for years to come. We encourage multiple visits to our kitchen showroom near Crays Hill, where we can explore various possibilities that cater to your needs.
Bauformat German Kitchens
At Alco Kitchens, our Crays Hill kitchen design experts have extensive experience in crafting stunning German kitchens, having closely worked with the German brand Bauformat. We share Baufromat's dedication to delivering top-tier products and superior customer service. Bauformat harnesses contemporary manufacturing methods and meticulous craftsmanship to fashion mid to high-end kitchens of remarkable value. Their selection includes a variety of colours, finishes, personalised options, unique surfaces, and smart storage solutions. Opting for Bauformat signifies an excellent choice for a kitchen design that radiates style and sophistication.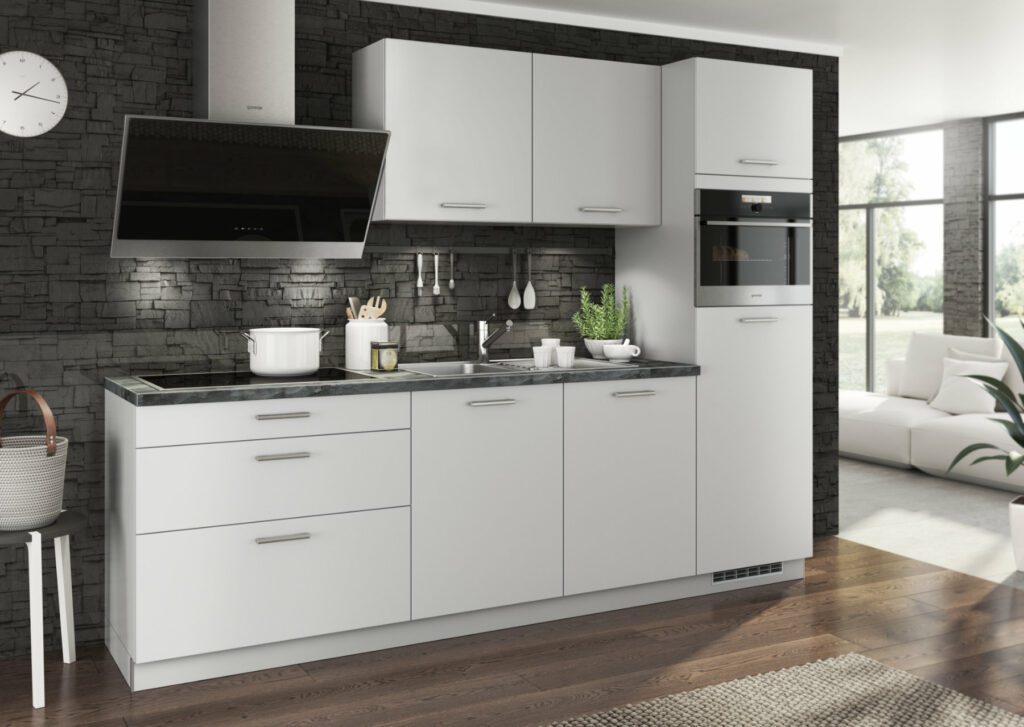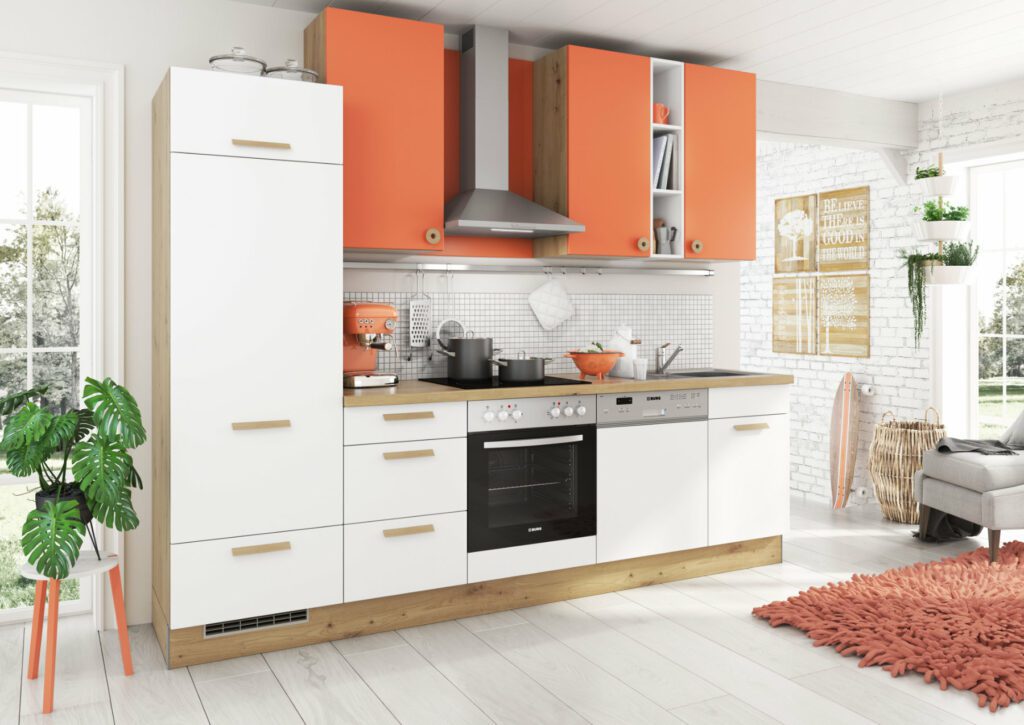 Burger Kitchens
We are also proud to offer Bauformat's more affordable Burger kitchen range. This collection upholds Bauformat's esteemed quality standards while featuring fewer choices in terms of colours, finishes, and added features, such as cabinet carcasses that are only available in white. However, these minimised design options result in more economical prices, offering a cost-effective kitchen solution. If you're looking for a minimalist kitchen design that exudes long-lasting sophistication through high quality and simplicity, Burger kitchens stand as a superior option.
Italian Kitchens
Alongside our impressive German kitchen furniture range, we also supply a luxurious assortment of Italian kitchens. Famous for their style and unique flair, Italian kitchens create an elegant atmosphere in any kitchen space. Our bespoke Italian kitchen collection allows for flexibility in terms of design, since we can craft custom kitchens in whatever size, colour, and finish you desire. At Alco Kitchens, you can experience the charm of an Italian kitchen at a price that might surprise you. Displays of all kitchen ranges can be viewed at our stylish kitchen showroom near Crays Hill.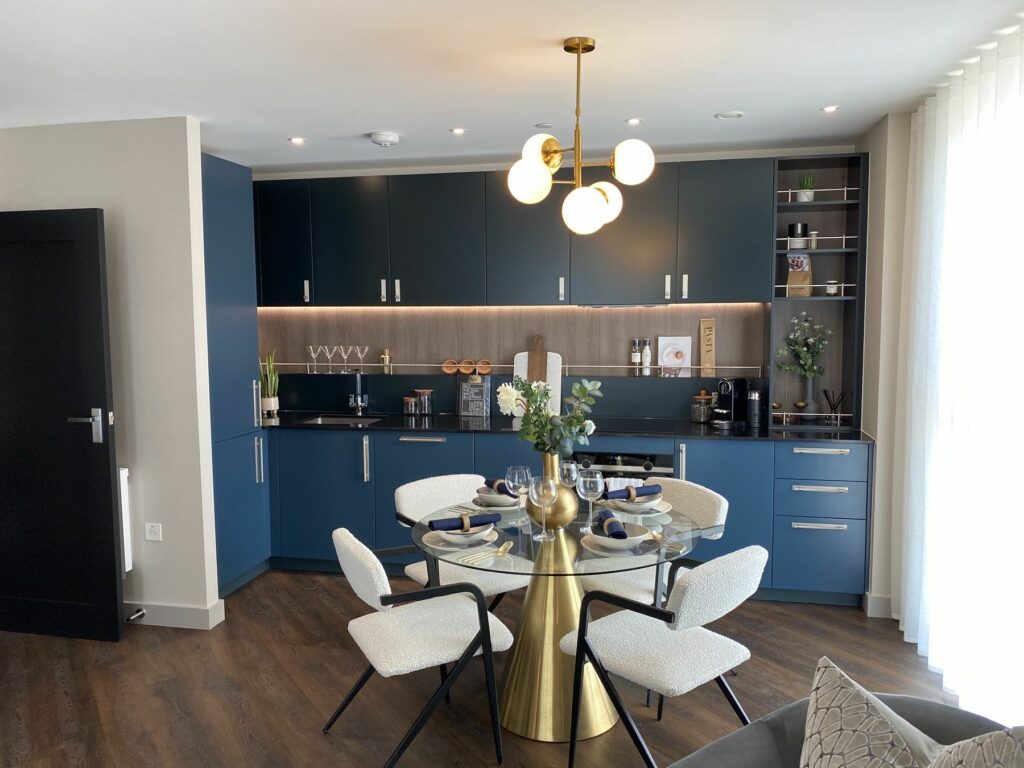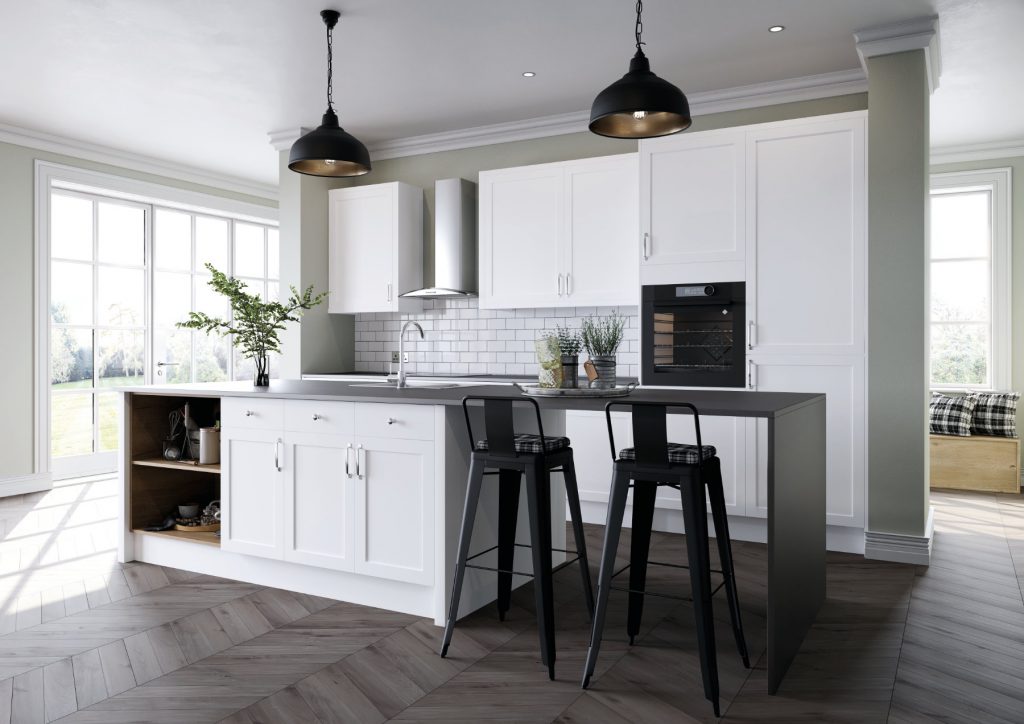 Bespoke British Kitchens 
If German and Italian kitchen choices don't match your preferences, Alco Kitchens also presents a range of British kitchens, renowned for their exceptional craftsmanship. Our British kitchens are procured from a respected UK brand, an expert in both contemporary and traditional styles. Showcasing a range of styles such as shaker, in-frame, painted wood, and modern handleless, we emerge as a prime choice for crafting stylish, practical kitchens that will infuse your home with character and charm. 
Experience Our Kitchen Showroom Near Crays Hill
Conveniently located on an industrial estate in Wickford, our kitchen showroom near Crays Hill is a short 7-minute drive away, offering complimentary parking directly outside the building. Complete with a cosy on-site café, we warmly encourage visitors to take their time exploring our extensive showroom. Our enthusiastic team of Crays Hill kitchen designers is always eager to engage in conversation about your project and answer any questions you might have. If you'd like to delve into the specifics of your new kitchen, we recommend arranging a free design consultation before your showroom visit. This guarantees that one of our designers can fully commit their time to you.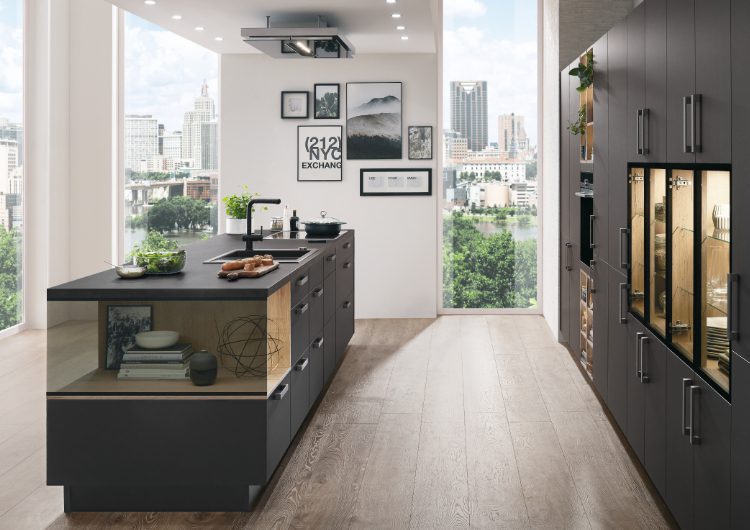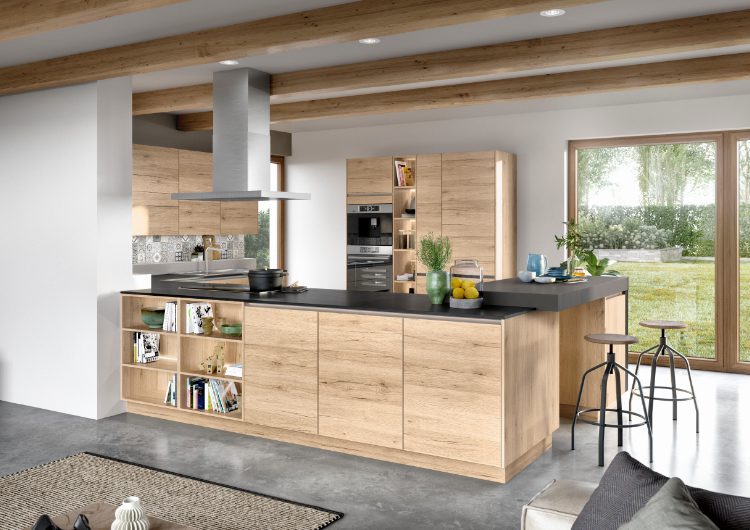 Luxury Kitchen Showroom Displays
Our expansive kitchen showroom near Crays Hill is home to a variety of elegant kitchen displays from our Bauformat, Burger, and Cesar Kitchens ranges. Displaying modern gloss doors, eye-catching stone, handleless, matt, wood, and more you're bound to be captivated by our kitchen exhibits. Each display is carefully arranged to help you envision how various finishes could transform your own kitchen. 
State of the Art Kitchen Appliances
Beyond our stunning kitchen furniture collections, we also showcase a broad selection of worktops, appliances, glass, handles, and Amtico flooring. You can rest assured knowing that we supply everything you need to create your ideal kitchen! Our appliance brands include Bosch, Neff, Siemens, Miele, Beko, and Gaggenau. We offer Quooker, Abode, and Zip for hot taps, and we even have access to Siemens' exclusive appliance collection as a Siemens Studioline partner.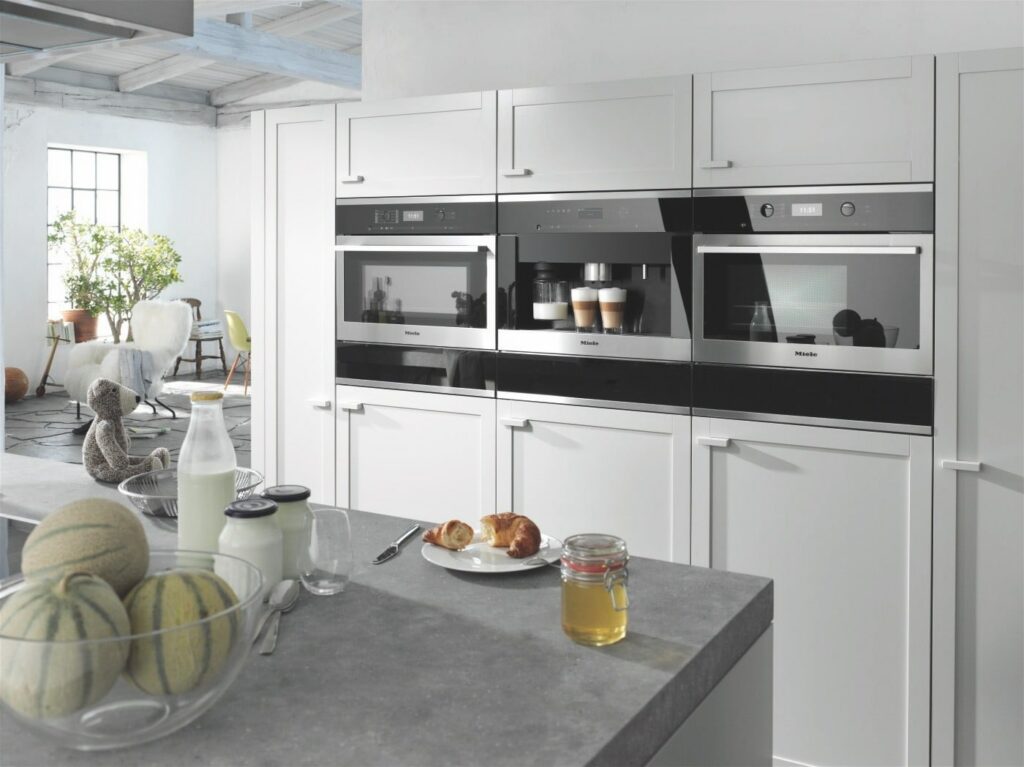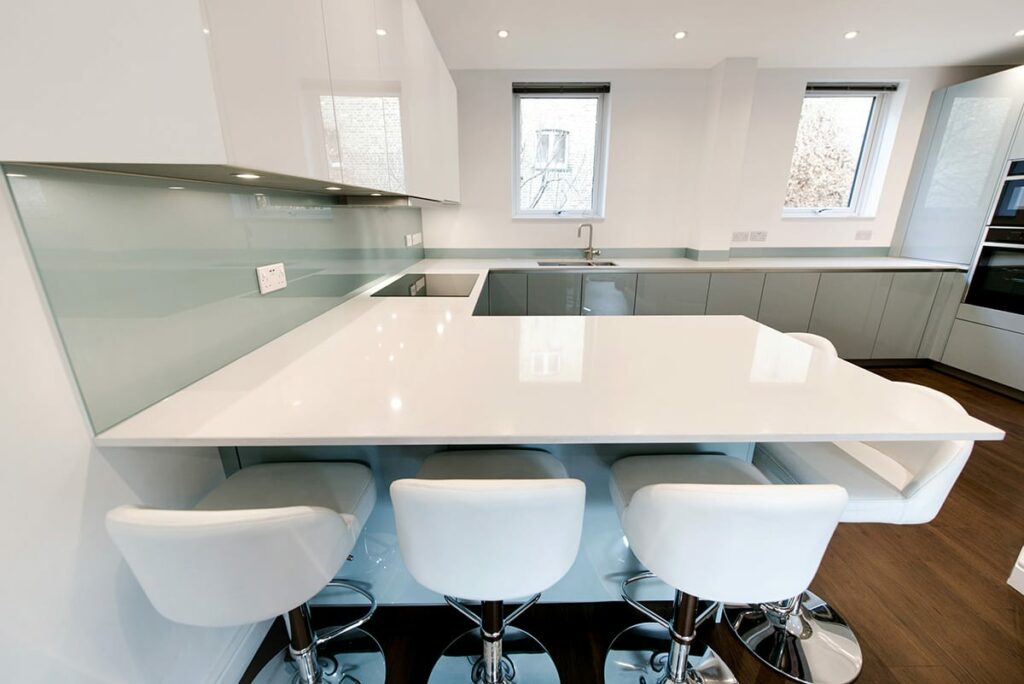 Kitchen Worksurfaces and Glass
For kitchen worktops, we are proud suppliers of Sensa and Dekton by Cosentino, Silestone, quartz, Corian, authentic timber, and an assortment of superior-quality laminates. Our team of Crays Hill kitchen designers is always on hand to provide guidance on appliances, worktops, or glass, committed to helping you achieve the kitchen of your dreams whilst respecting your budget.
Complimentary Kitchen Design Service
We encourage you to schedule a free kitchen design consultation with us and begin the thrilling journey towards your dream kitchen! For your first consultation, we simply need a basic sketch and approximate dimensions of your existing space, along with some Pinterest or Instagram images to illustrate your vision. If you find yourself uncertain about your desires or requirements, rest assured we know the crucial questions to ask in order to steer you towards your optimal design.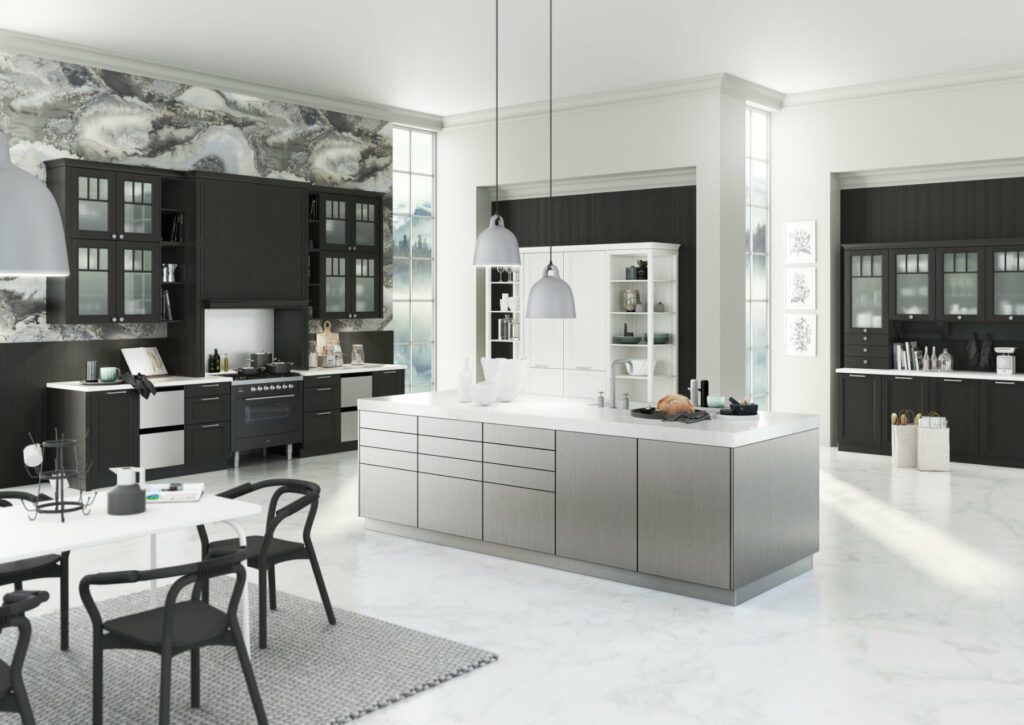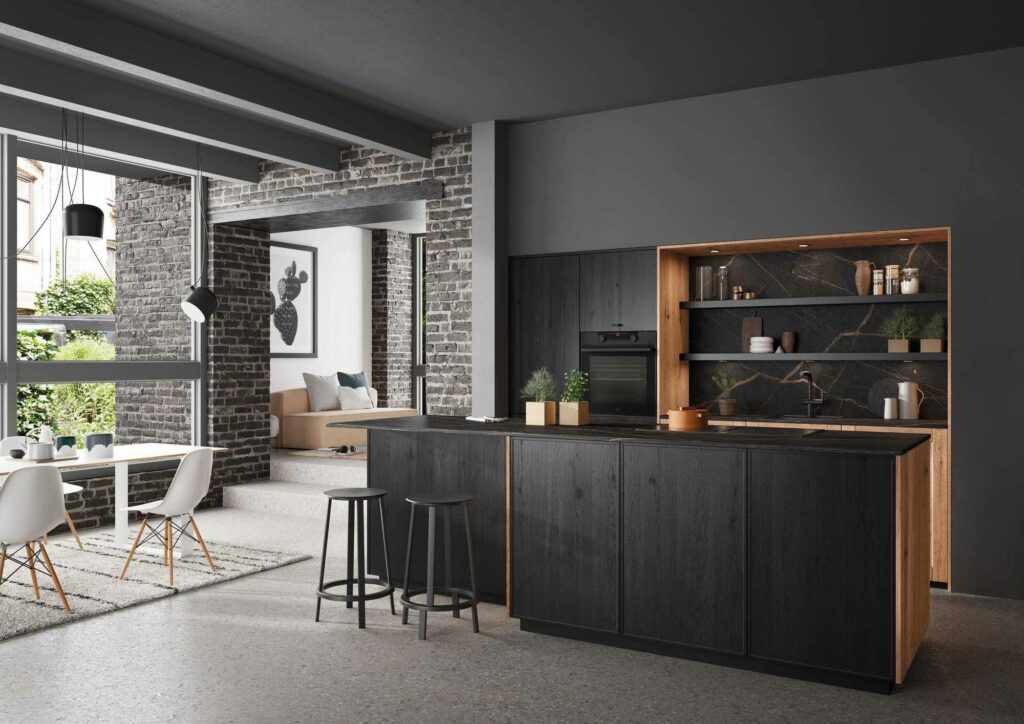 Creating Striking, Long-Lasting Kitchen Designs
Our Crays Hill kitchen designers at Alco Kitchens are skilled professionals in their field. Armed with a comprehensive grasp of kitchen practicalities like ergonomic layouts, drawer mechanisms, lighting, and appliances, they are equipped to work at a pace that suits you and offer trustworthy advice throughout the process.
Share your tastes, lifestyle, and budget with us, and we will guide you through a range of possibilities to guarantee a bespoke kitchen design that aligns with your wishes. We present all our designs in 3D colour and high definition, allowing for a realistic depiction of your new kitchen.
Expert Crays Hill Kitchen Installation
When it comes to kitchen installation, Alco Kitchens is the perfect choice. We provide a professionally project-managed service, employing our own team of expert installers through our primary contractor enterprise, Timeless Contractors. Proficient in tasks from building extensions and conversions to the construction of blocks of flats, no job is too difficult for our capable team. We undertake all plumbing, plastering, and electrical work with expertise and dependability.
Should you wish to employ your own tradespeople, we can liaise effectively with them, conducting essential pre-checks such as verifying the correct position of plumbing and electrics before transferring the project to your chosen expert.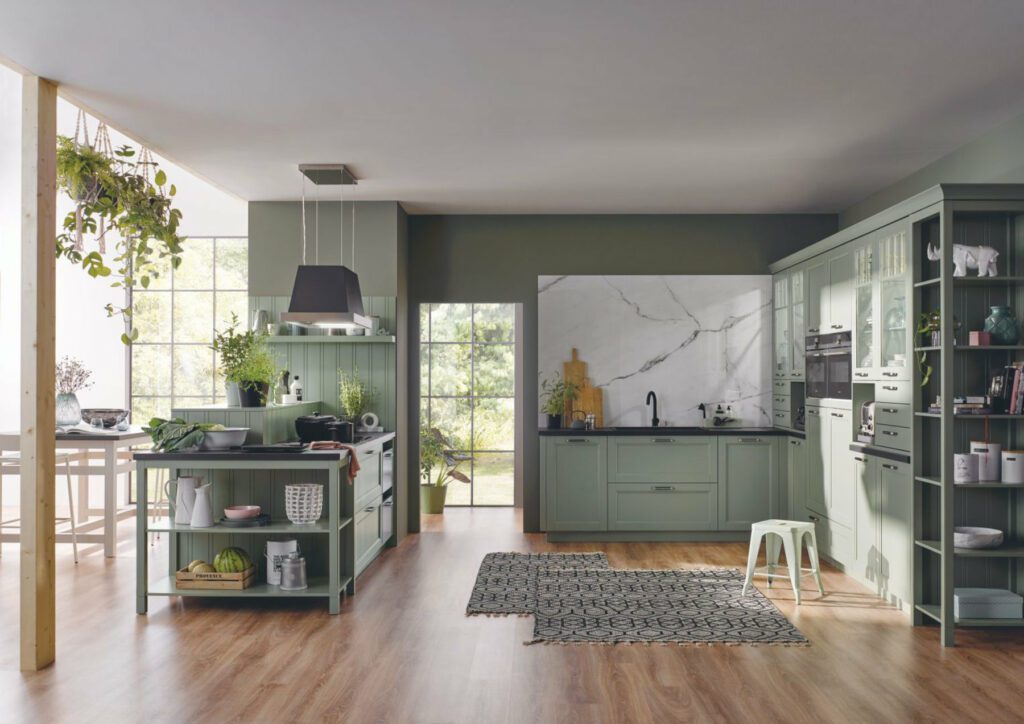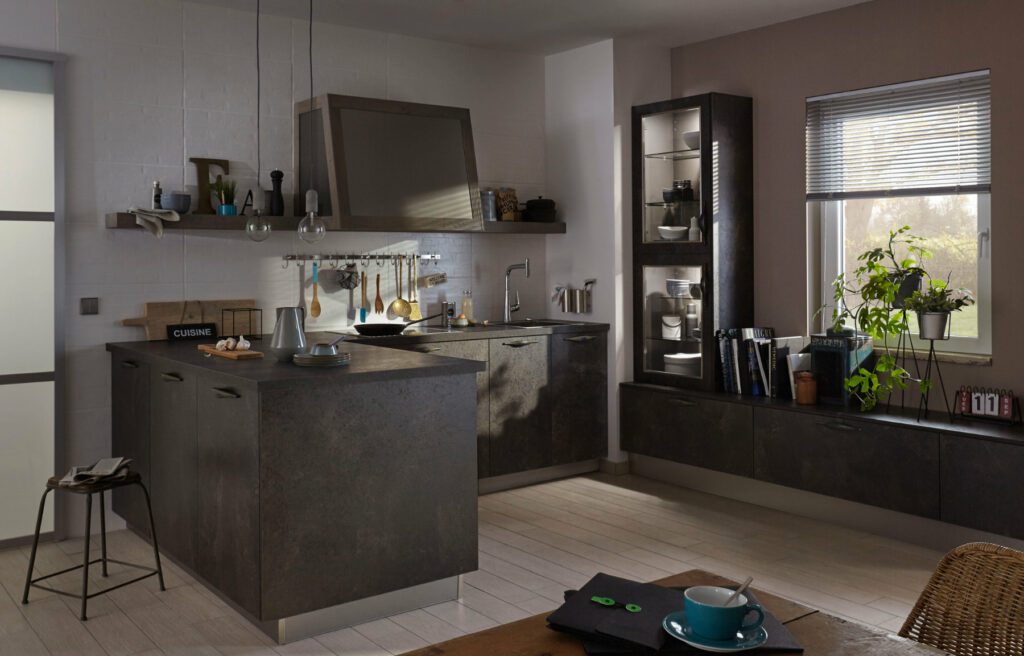 Contact Alco Kitchens Today
At Alco Kitchens, we are devoted to designing and installing your dream kitchen, delivering a result that not only looks stunning but is extremely functional and tailored to your unique needs. To find out more about our extensive kitchen collections or to schedule your complimentary kitchen design consultation, contact us today and visit our premium kitchen showroom near Crays Hill.
Book A Design Appointment