Luxury Kitchen Showroom Near Maldon: Alco Kitchens
Introducing Alco Kitchens, a leading kitchen design and installation company situated in Wickford, Essex. From our kitchen showroom near Maldon, we have designed opulent kitchens encompassing Italian, British, and German designs, including the notable brand Bauformat. Our collections cater to both contemporary and classic styles.
Armed with over twenty years of experience in the kitchen and construction sectors, our devoted team is equipped to create your dream kitchen, customised to meet your specific requirements. Regardless of the size of your project, we oversee all aspects, providing unparalleled service, competitive pricing, and expert guidance. We have also collaborated with companies such as Berkeley Homes and Weights Construction on various London-based projects.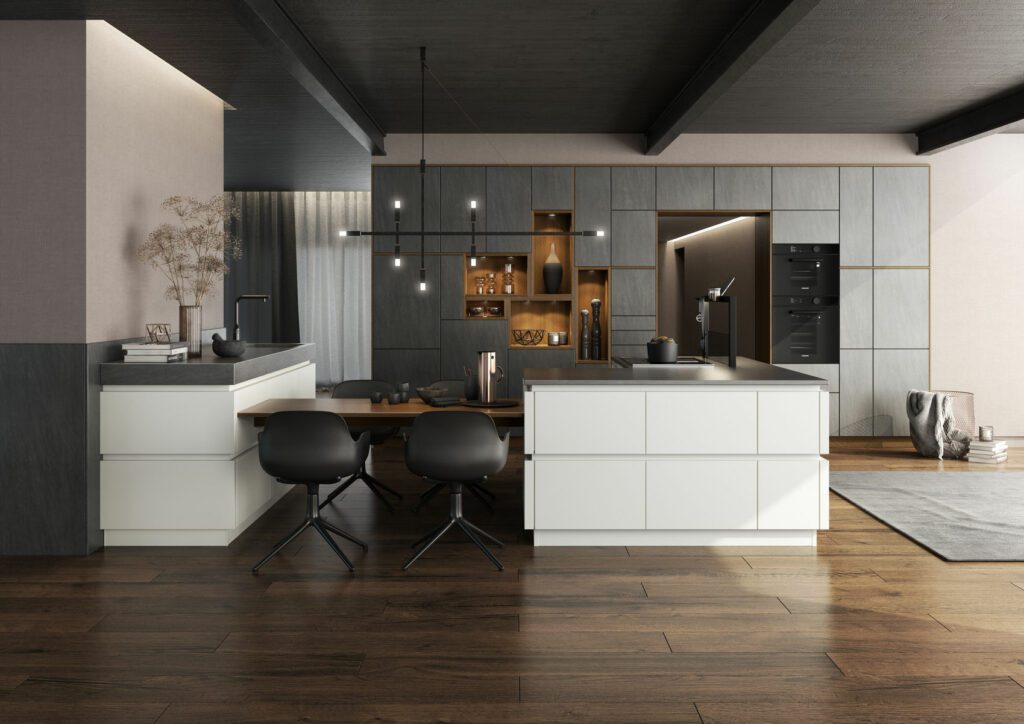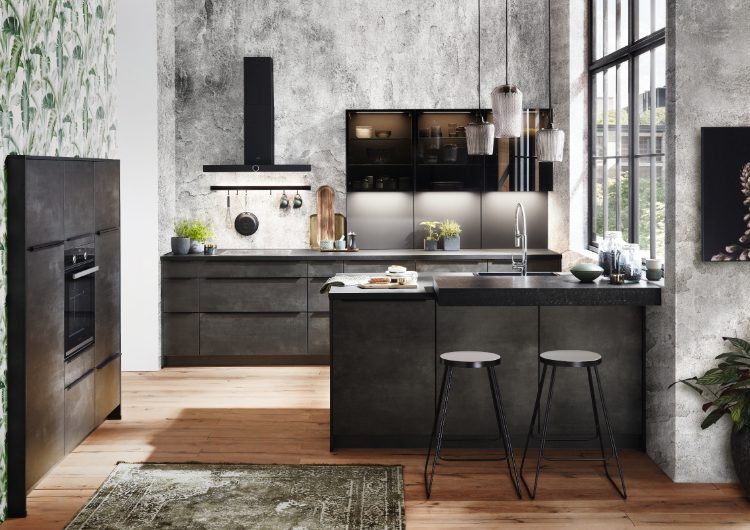 Our Approach
Our team of Maldon kitchen designers at Alco Kitchens is dedicated to creating your ideal kitchen within your budget. We believe in honest communication and never rush our clients into making decisions. As seasoned builders and designers, our main goal is to create a unique, superior quality kitchen that will serve you for many years to come. We welcome repeated visits to our kitchen showroom near Maldon and are open to discussing various design options to meet your needs, preferences, lifestyle, and budget.
Bauformat German Kitchens
We specialise in both Italian and German kitchens, partnering with the German manufacturer Bauformat, fondly referred to as "the kitchen family." Bauformat utilises cutting-edge manufacturing techniques and meticulous craftsmanship to design mid to high-end kitchens that offer excellent value. At Alco Kitchens, we share their dedication to delivering premium products and exceptional customer service. Their range includes a variety of colours, finishes, bespoke options, unique surfaces, and smart storage solutions, making Bauformat an excellent choice for those seeking a refined kitchen design with a timeless appeal.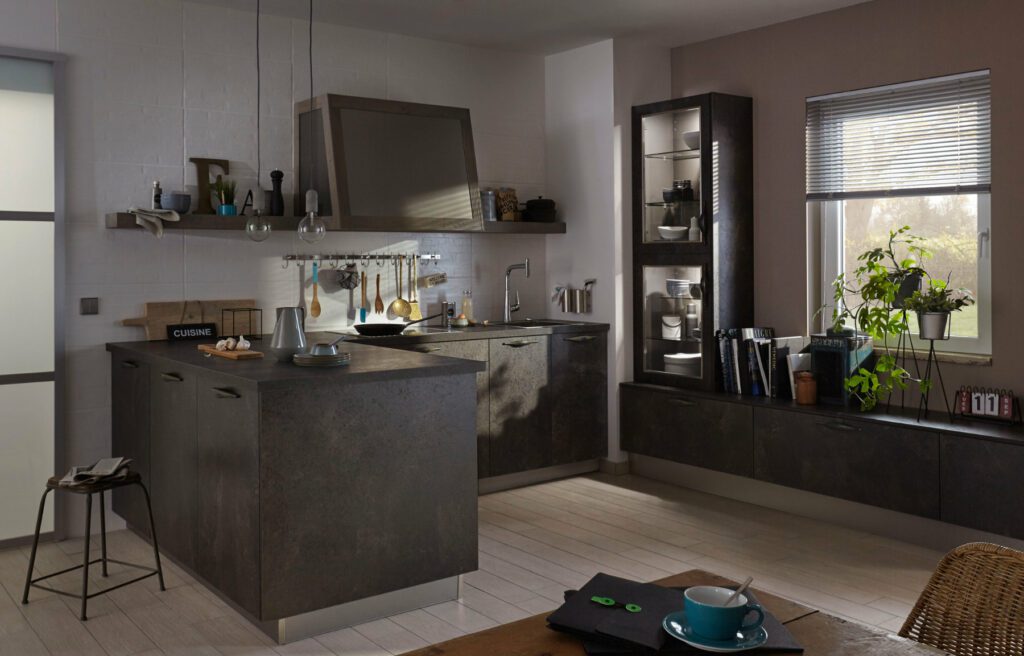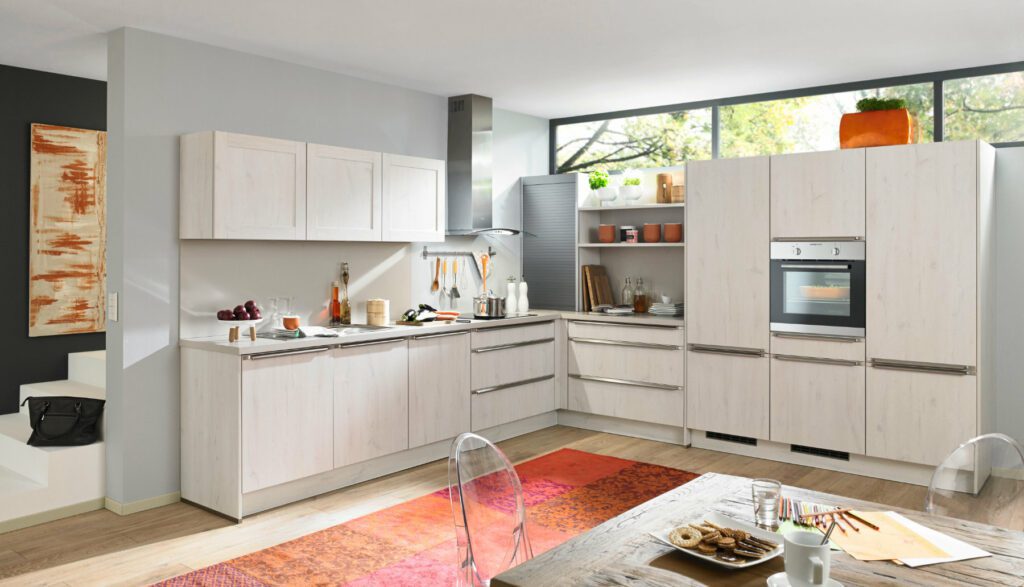 Burger Kitchens
We're pleased to present Bauformat's beginner series, the Burger kitchen line, as a more budget-friendly option. Even though it adheres to Bauformat's quality benchmarks, this collection has a more limited choice in terms of colours, finishes, and additional features. For example, the internal cabinet carcasses are only available in white. However, this restricted choice results in more economical prices, making the Burger range an affordable option for your new kitchen. If you're looking for a minimalist kitchen that blends luxury with simplicity, the Bauformat Burger series is an ideal option.
Italian Kitchens
Alco Kitchens takes pride in presenting an array of lavish Italian kitchens. These kitchens are known for their unique style and epitomise luxury and elegance. Our tailored Italian kitchen collection offers increased design versatility, allowing us to craft customised kitchens in any size, colour, and finish you prefer. Experience the charm of an Italian kitchen with Alco Kitchens, at a price that will pleasantly surprise you.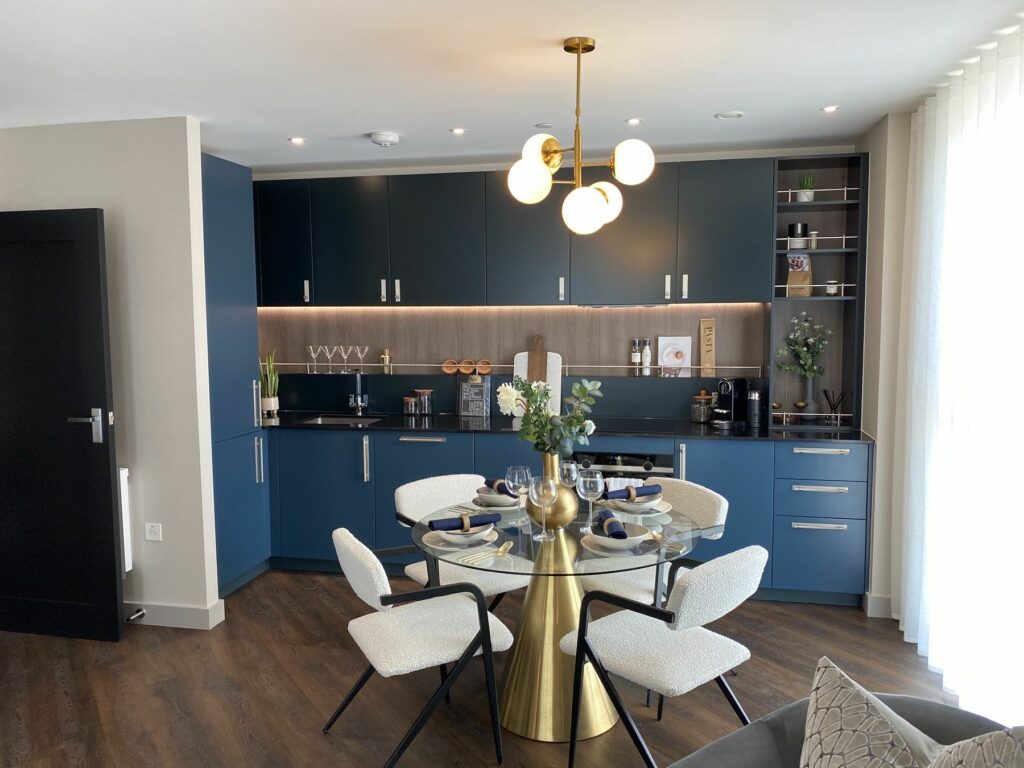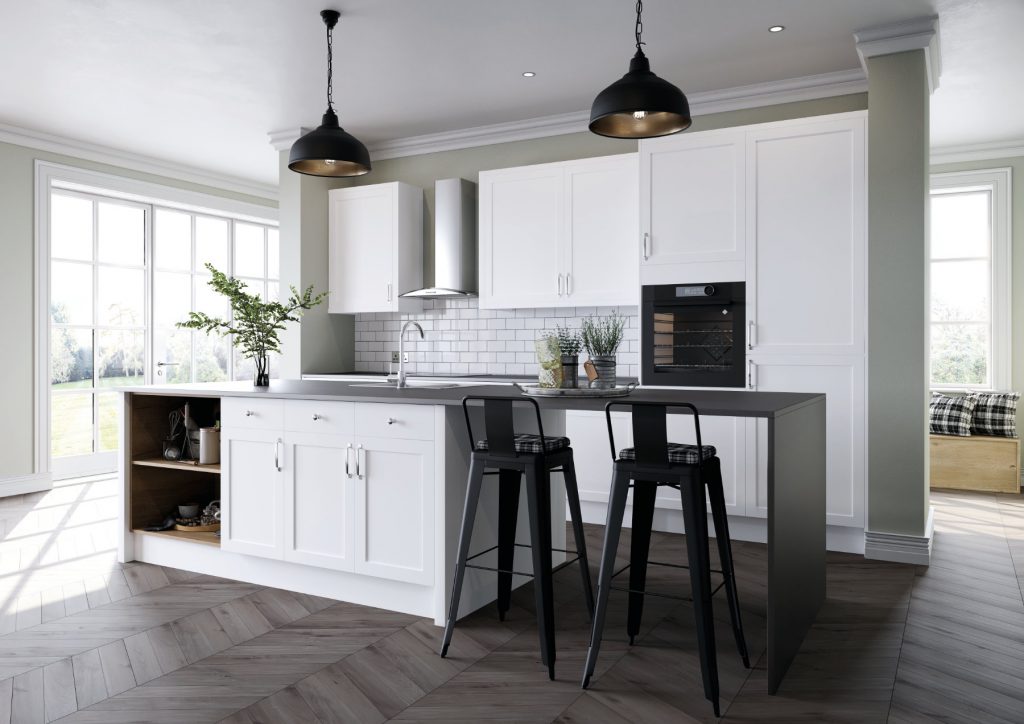 Bespoke British Kitchens
Beyond our impressive German and Italian kitchen offerings, Alco Kitchens also supplies British kitchens, recognised for their superb craftsmanship. Our British kitchens originate from a reputable brand, which caters to both modern and traditional styles. Showcasing a variety of designs like shaker, in-frame, painted wood, and modern handleless, our British kitchens are the perfect choice for creating stylish, practical kitchens that bring personality and charm to your living space.
Explore Our Stunning Kitchen Showroom Near Maldon
Situated on an industrial estate in Wickford, our kitchen showroom near Maldon provides plenty of free parking directly outside the premises and a stylish on-site coffee shop. We welcome visitors to leisurely browse our comprehensive showroom, where our friendly staff are always eager and on hand to discuss your design plans. If you want to delve into your new project in more detail, we recommend scheduling a free kitchen design consultation prior to your showroom visit. This ensures that one of our Maldon kitchen designers can devote their full attention to you.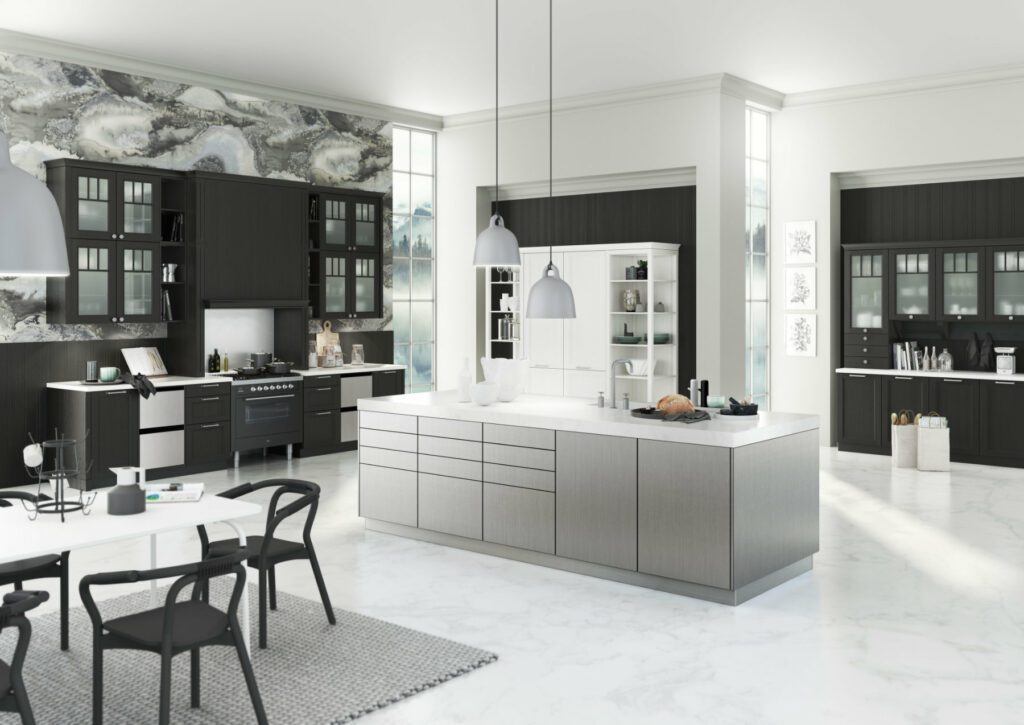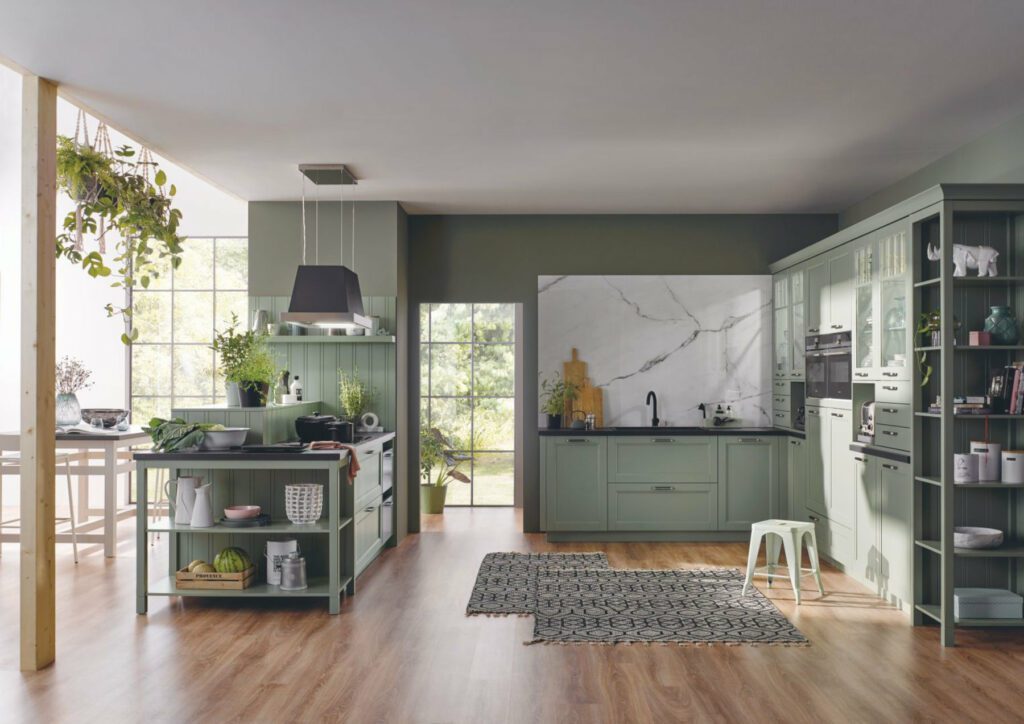 Elegant Showroom Displays
Our expansive kitchen showroom near Maldon hosts a variety of luxury kitchen exhibits from our Bauformat, Burger, and Cesar Kitchens collections. Featuring modern gloss doors, impressive stone, handleless, matt, wood, and more, our captivating displays are bound to spark your imagination. Every display is meticulously arranged to help you picture how various finishes might look in your own kitchen.
Kitchen Appliances
Beyond our remarkable kitchen furniture collections, our kitchen showroom near Maldon also presents an array of worktops, appliances, glass, handles, and Amtico flooring – everything necessary to complete your new kitchen! Our collection of appliance brands comprises Bosch, Neff, Siemens, Miele, Beko, and Gaggenau. For hot taps, we provide options from Quooker, Abode, and Zip. As partners with Siemens Studioline, we also have access to their exclusive Studioline appliance range.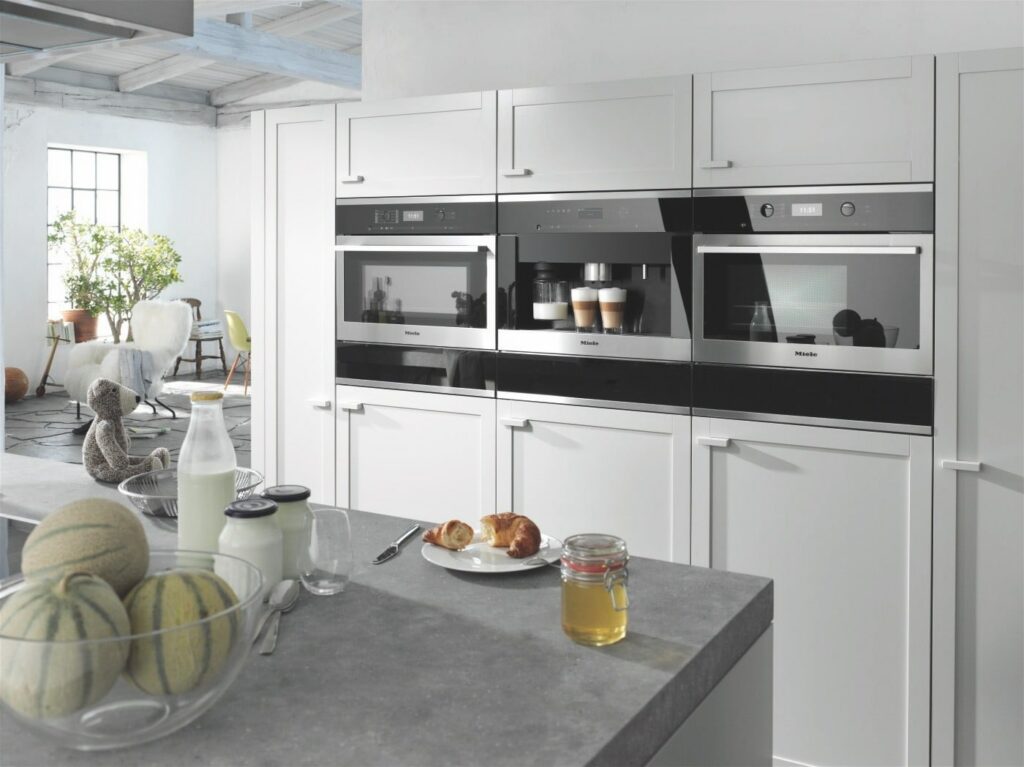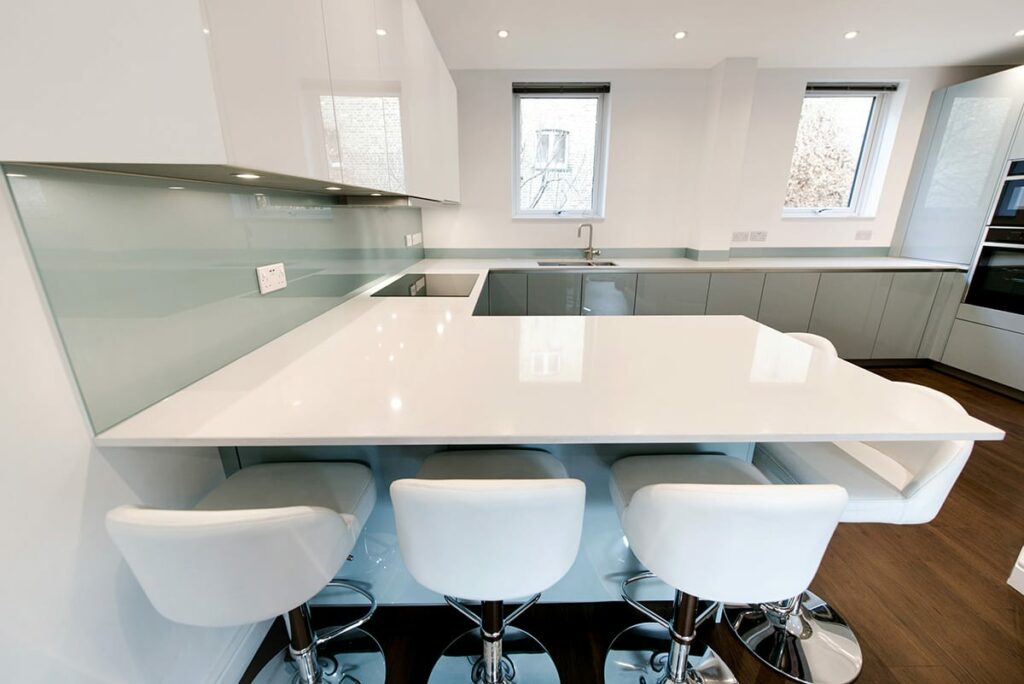 Kitchen Worktops and Glass
If you're looking for kitchen worktops, we also offer a broad range including Sensa and Dekton by Cosentino, Silestone, quartz, Corian, authentic wood, and an assortment of quality laminates. You can view samples and practical examples of our beautiful worktop materials at our kitchen showroom near Maldon. Whether it's appliances, countertops, or glass, our team is ready to assist you in achieving your dream kitchen.
Our Free Kitchen Design Service
Start the exciting journey towards your perfect kitchen by scheduling a complimentary kitchen design consultation with Alco Kitchens! Initially, we simply require a draft sketch and approximate dimensions of your current space, as well as some Pinterest or Instagram images to help us understand your aspirations for your new kitchen. Some clients are unsure about their preferences or needs, which isn't a problem. Our Maldon kitchen designers are adept at asking the right questions to determine an ideal kitchen design that will fit within your budget.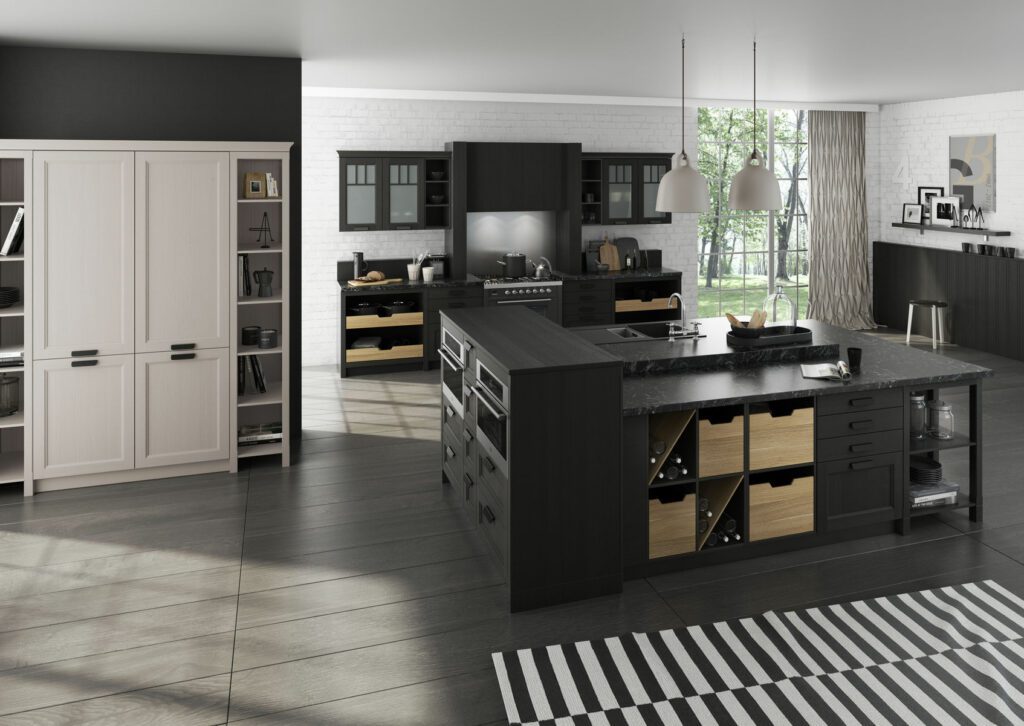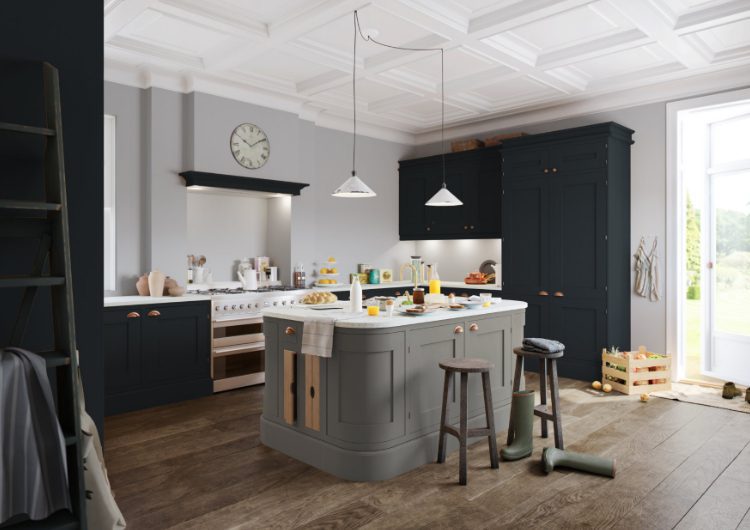 Crafting Innovative, Durable Kitchen Designs
Our kitchen designers are genuine specialists in their field. With a comprehensive understanding of practical factors such as ergonomic layout, drawer mechanisms, lighting, and appliances, they will offer honest and reliable advice, working at your pace throughout the process. Discuss your likes, lifestyle, and budget with us, and we will explore several alternatives to ensure an innovative kitchen design that aligns with your vision.
Every design will be presented to you in vivid colour and high definition, allowing for a realistic depiction of your completed kitchen.
Expert Kitchen Installation
At Alco Kitchens, we not only design your new kitchen, but also offer a comprehensive project managed kitchen installation service. We employ our own team of proficient installers via our main contracting business, Timeless Contractors. Accomplished in diverse projects from building extensions to constructing blocks of flats, our team can execute all plumbing, plastering, and electrical works with exceptional professionalism and dependability.
Alternatively, if you opt to employ your own builder, we can work with them and perform essential preliminary checks, such as ensuring the correct position of plumbing and electrics before handing over the project to your selected professionals.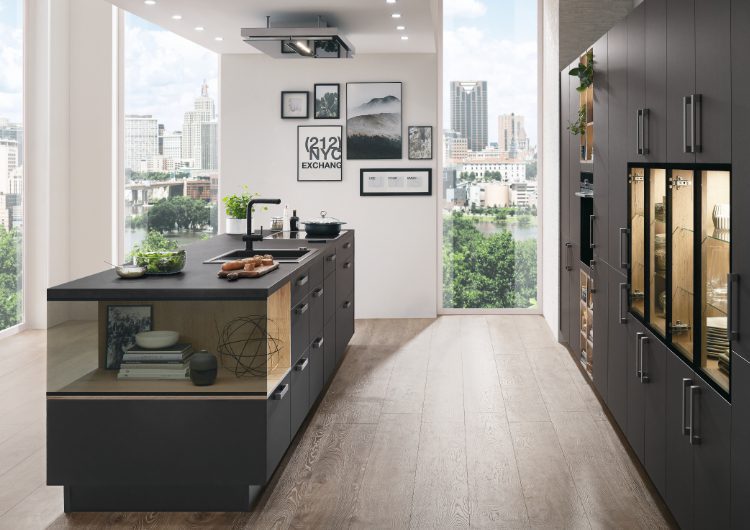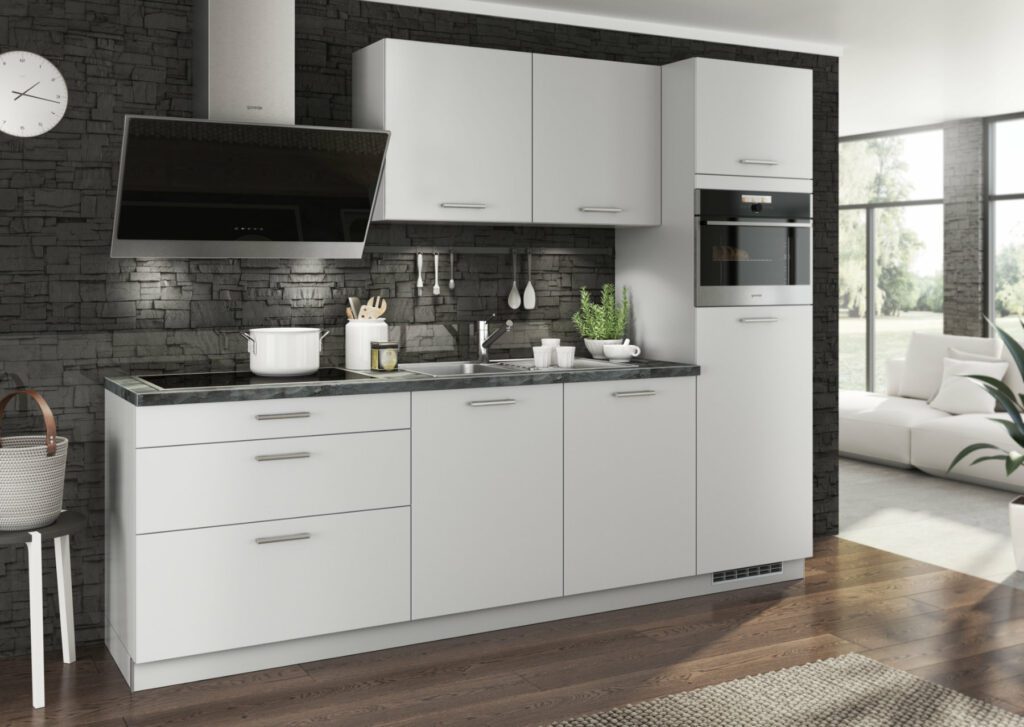 Want To Know More?
Alco Kitchens is committed to creating and installing a visually impressive yet practical kitchen, customised to fit your unique requirements and expectations. Our goal is to bring your vision to life while respecting your spatial and budgetary needs, providing reliable advice and guidance every step of the way. To discover our expansive kitchen collections or to arrange your free kitchen design consultation, get in touch with us today and pay a visit to our inspiring kitchen showroom near Maldon!
Book A Design Appointment